Thank you for your interest in employment with the Fairview School District. All applicants must submit an application online through our Hiring Portal.
The Fairview School Foundation is looking for a part-time office coordinator position. Apply by sending your resume to:
Dr. Justin Zona
7466 McCray Road
Fairview, Pennsylvania16415
or email zonaj@fairviewschools.org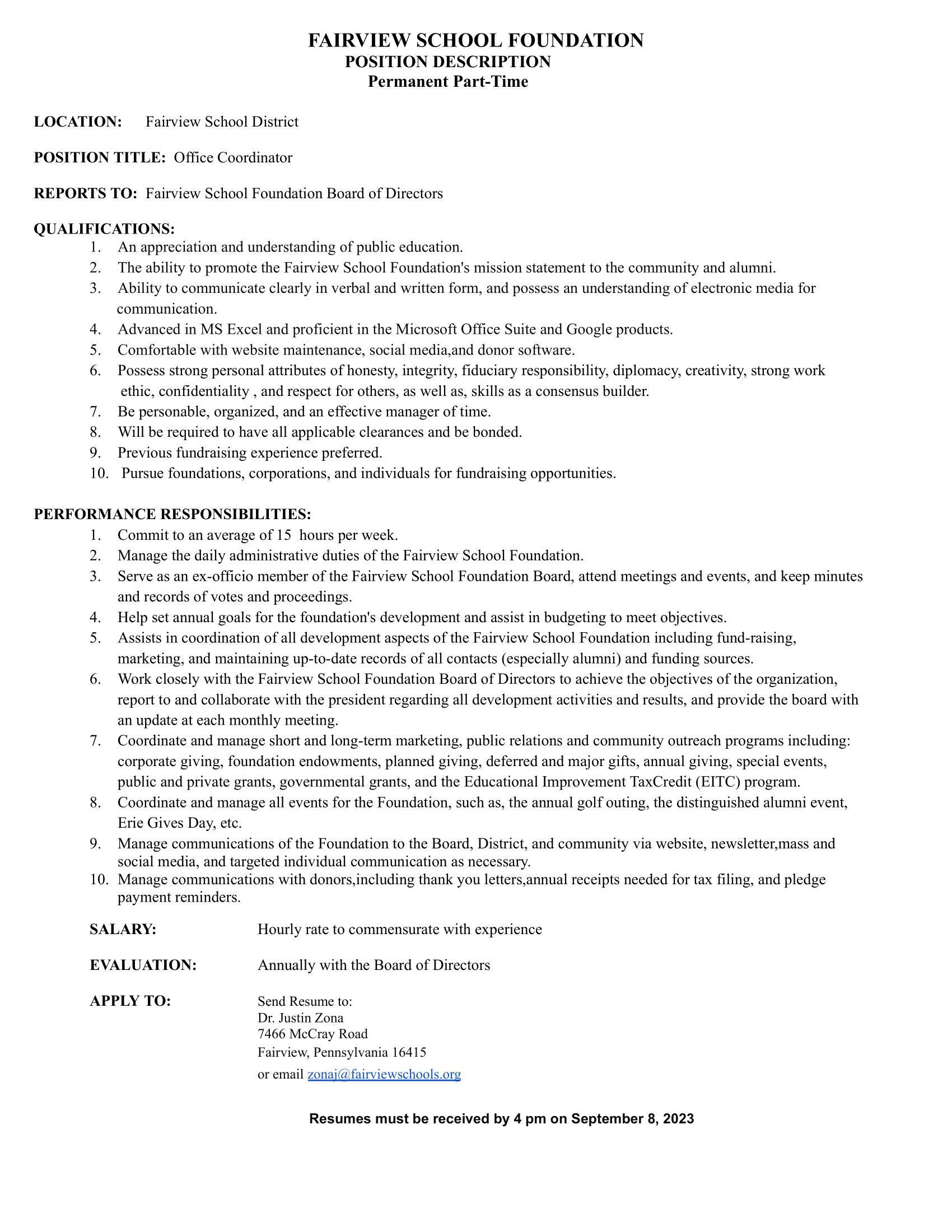 The Fairview School District is actively recruiting AmeriCorps members to serve in our schools for the school year.
If you have any questions, feel free to contact Justin Zona via email at zonaj@fairviewschools.org or call 814-474-3098.
The Fairview School District is currently in need of substitutes for the following positions:
Classroom Special Education Aides - click here for description

Cafeteria Helpers

Office Secretary
Select "Support Staff Substitute" to apply for these positions in the Fairview School District
Hiring Portal.