Fairview Middle School Autistic Support students took advantage of the beautiful weather last week and took in a hometown baseball game.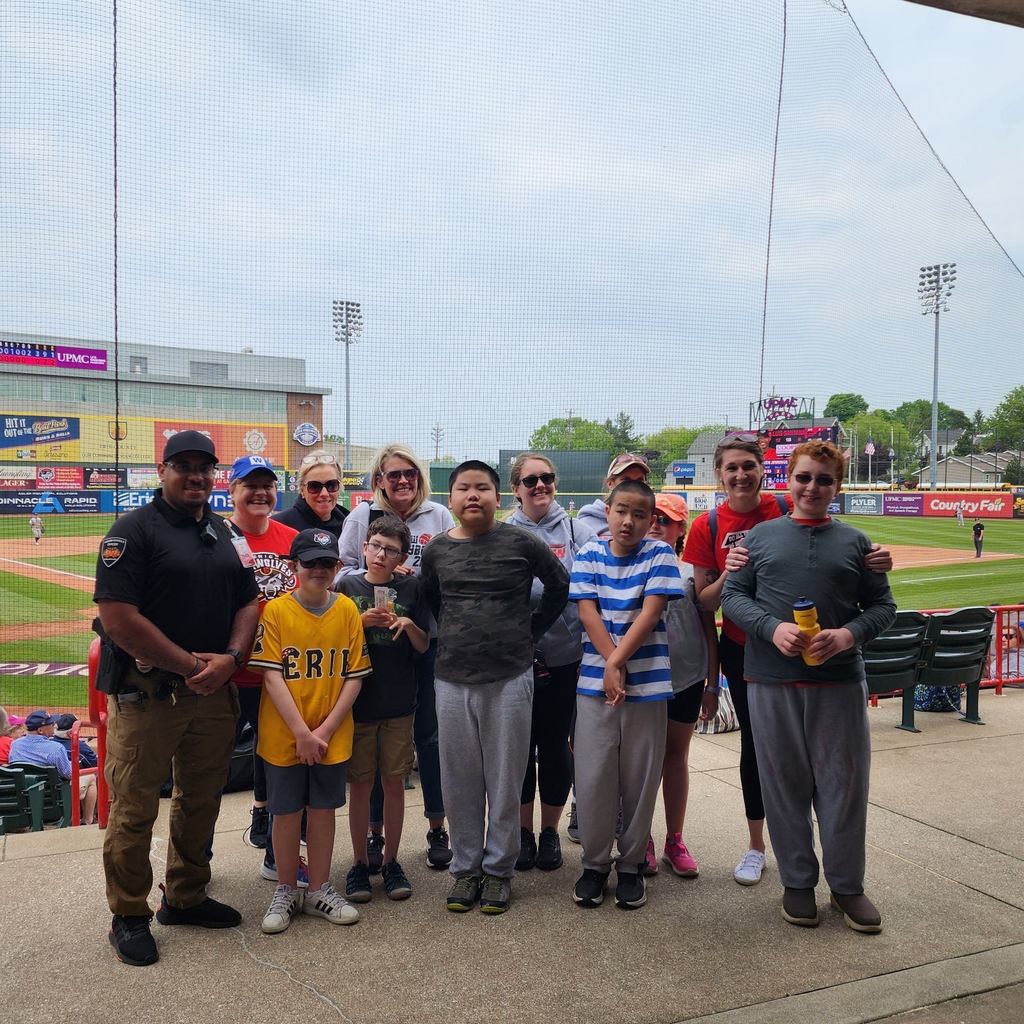 pH and Color Indicator Acid/Base determination of household materials.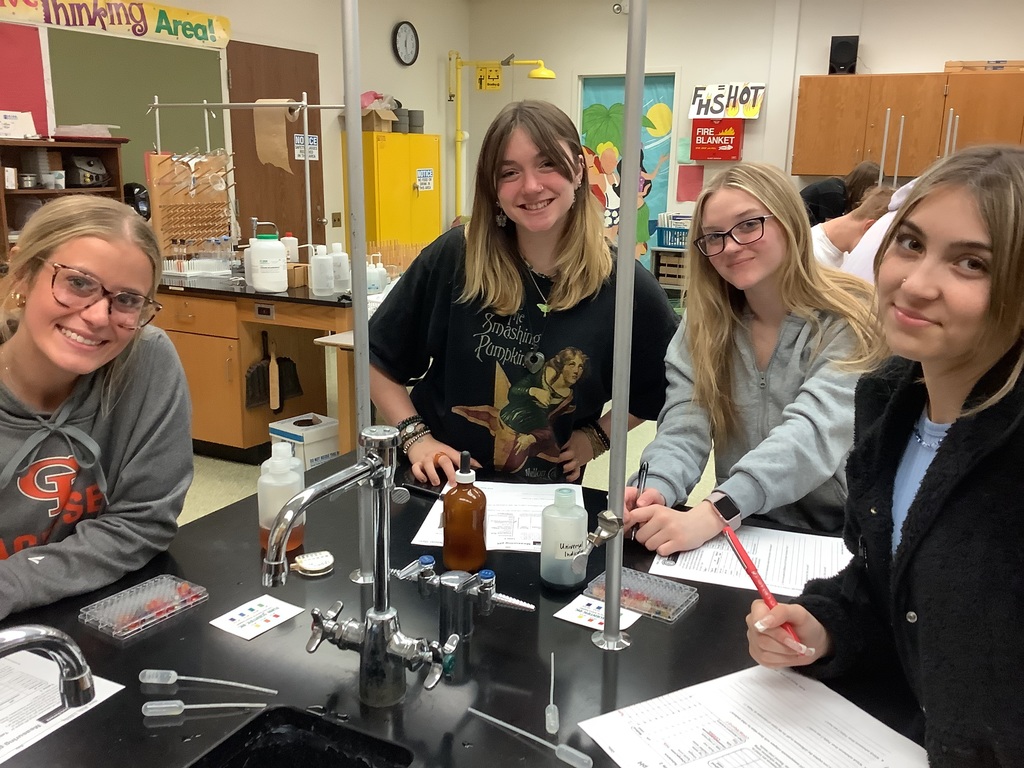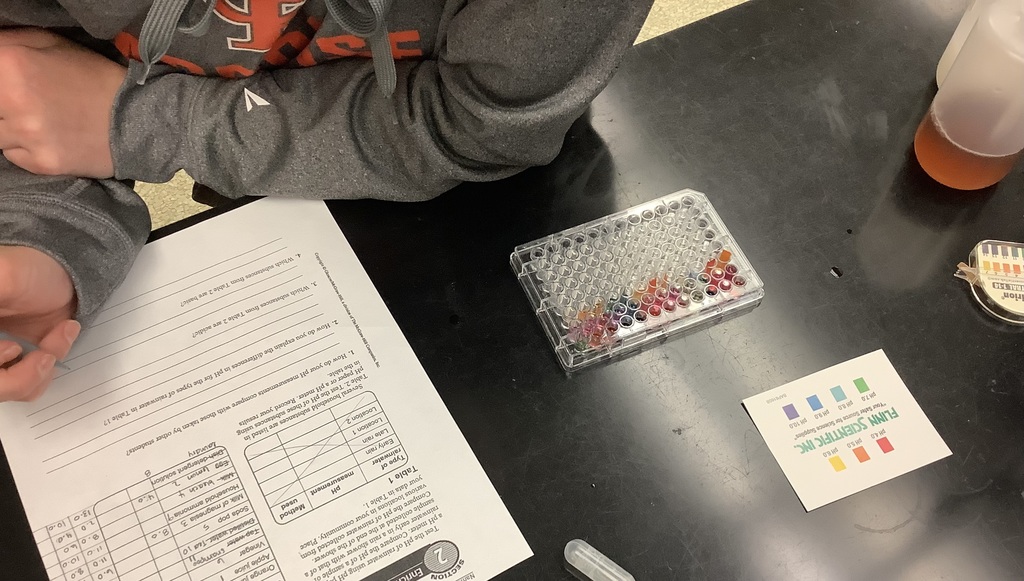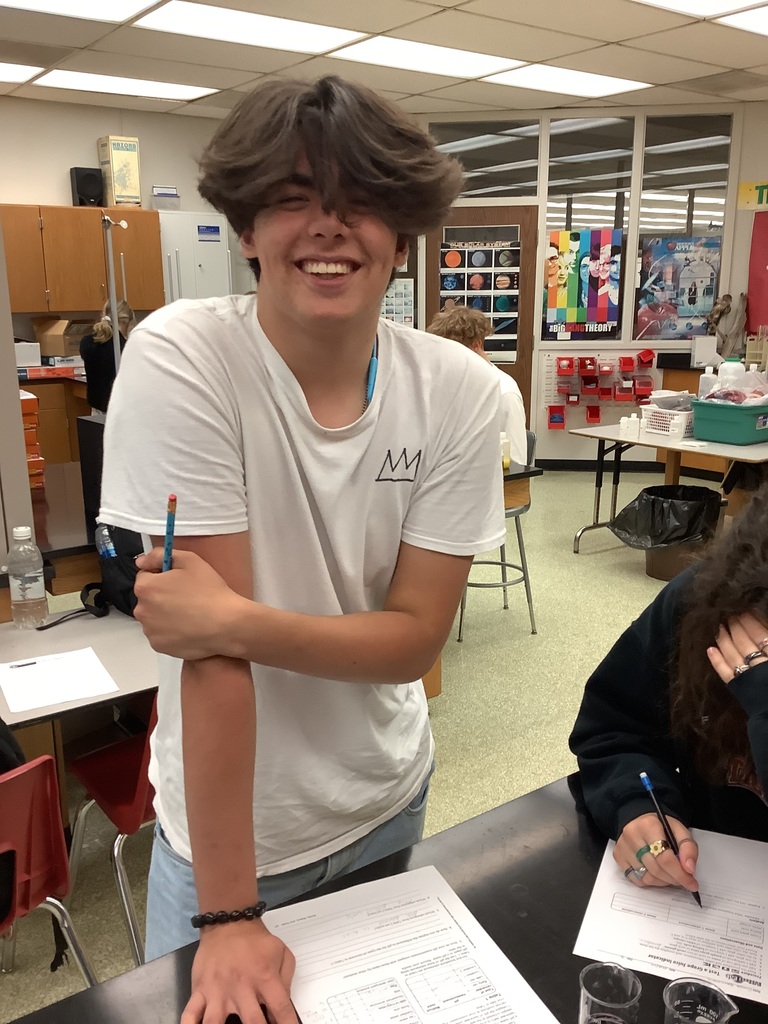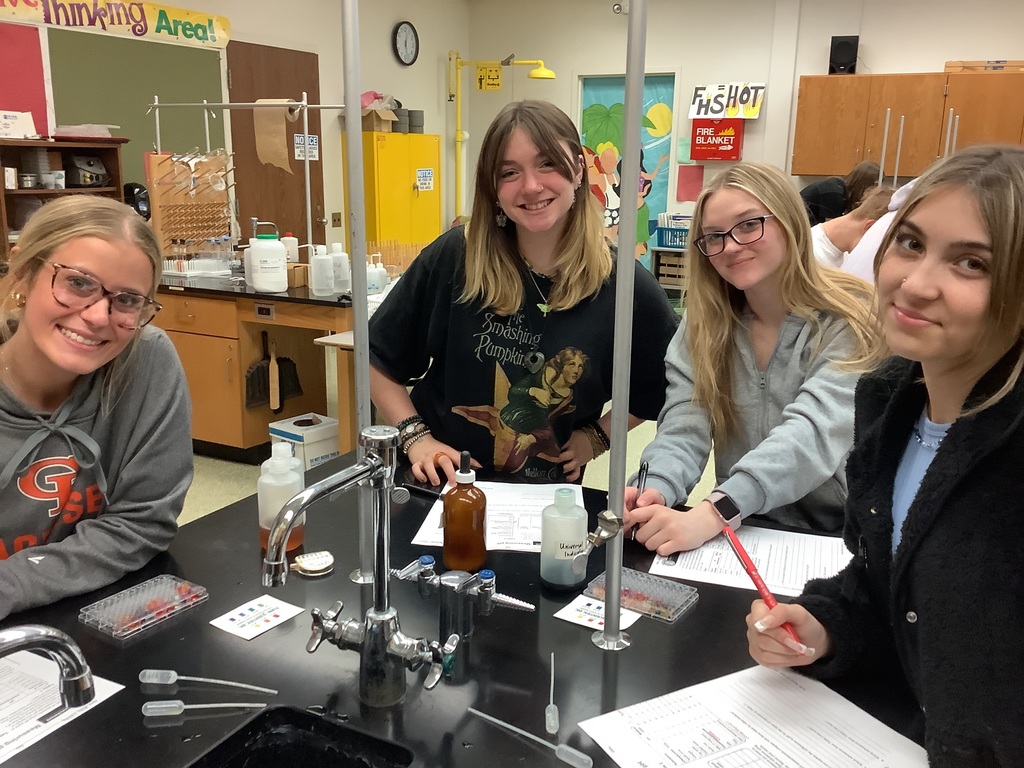 This looks like a great event for our K-5th grade students.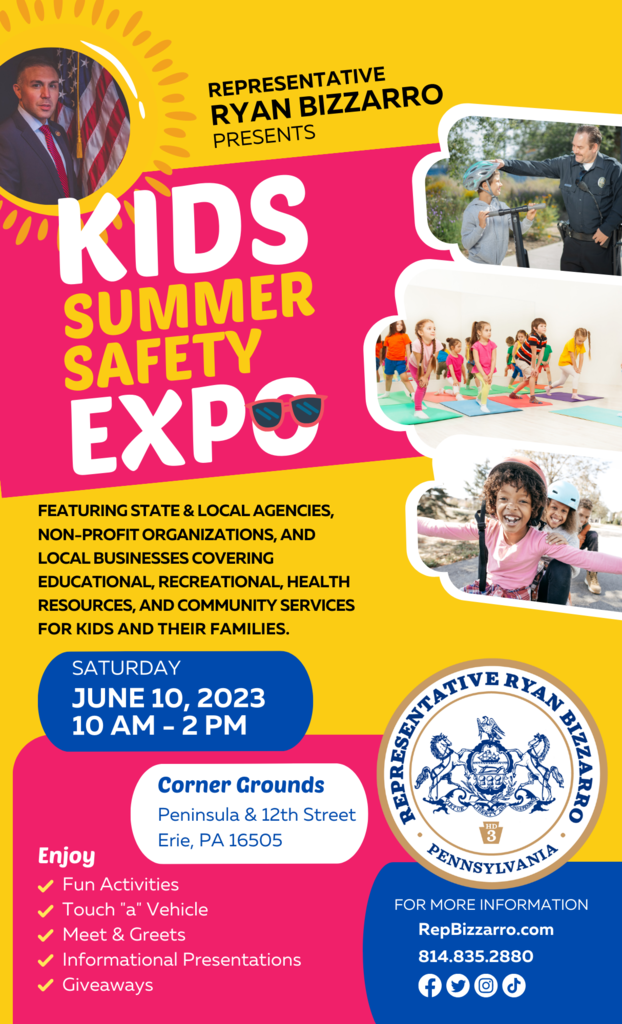 Today was our final lab for Chopped Chefs! All of the groups were tasked with creating an original recipe using four secret ingredients; bread crumbs, corn, ground turkey and cheese. Our winning group created their own Turkey Sliders and Creamed Corn recipes. Great job to McKenna Koca, Evan Bartley, Breanna Heidt and Caleb Szklenski!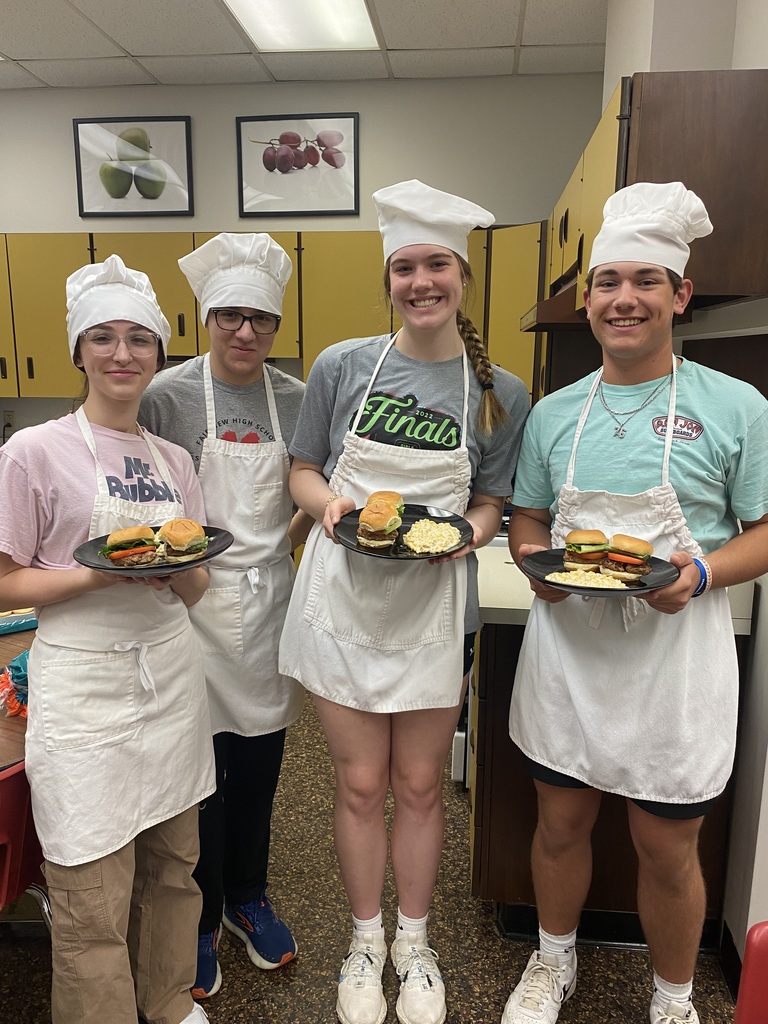 Eighth grade students used their tech skills to create a floor plan for their food truck. Students worked throughout the rotation to create a full food truck concept with a variety of business documents.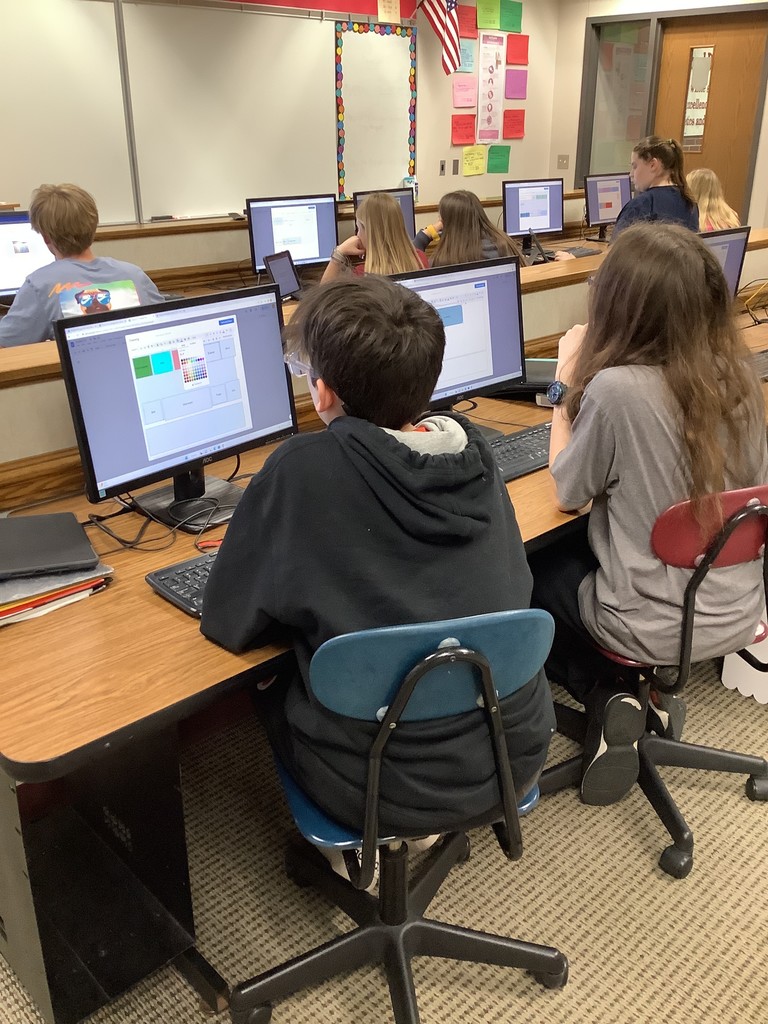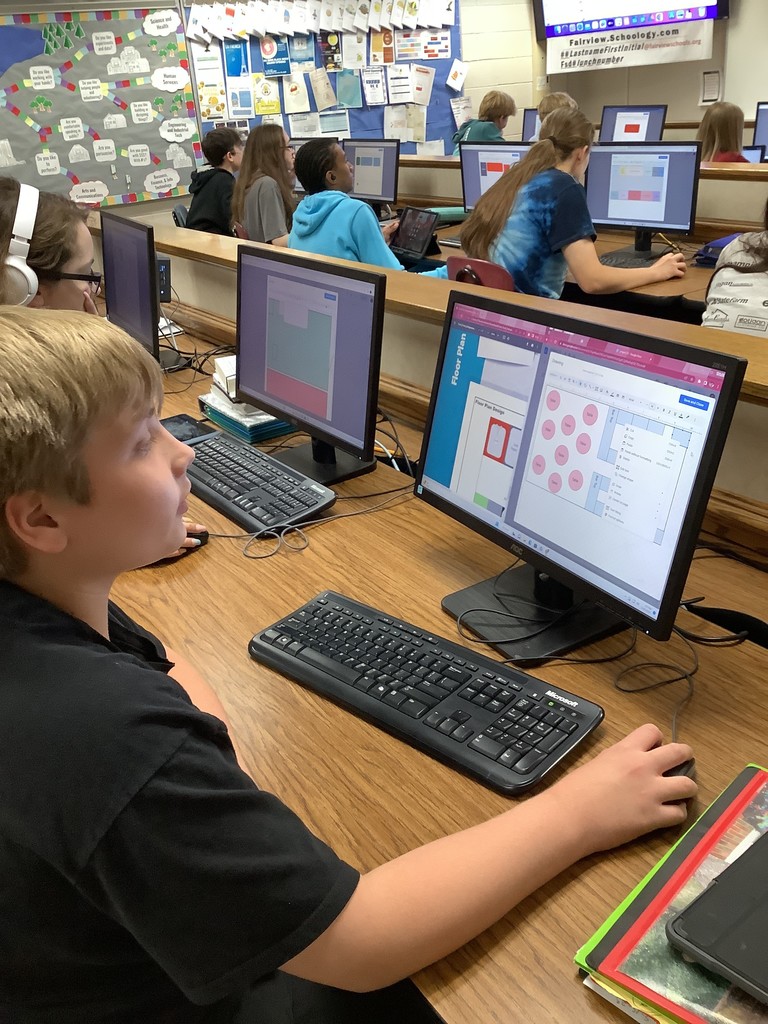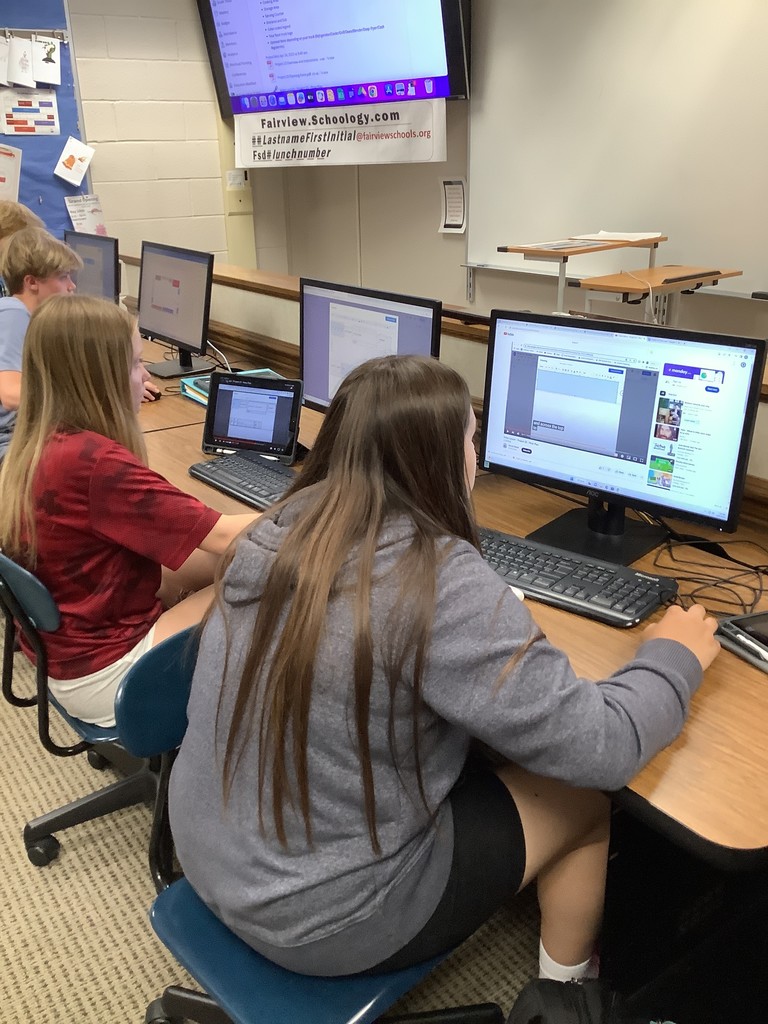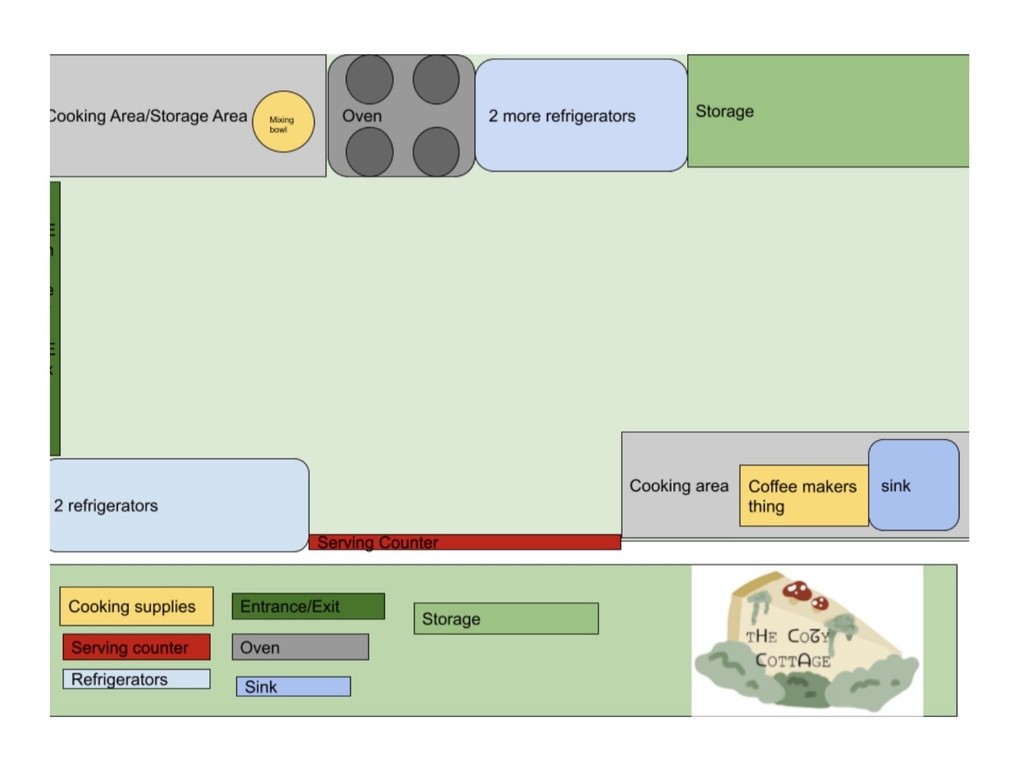 On Thursday, May 19, members of the ninth grade honors environmental science course presented their projects to the Fairview Township Board of supervisors at their monthly meeting. The students lobbied for increased pubic awareness of invasive species and increased trash receptacles and litter awareness. Pictured from left are Zaina Mansour, Elliot Yochim, Anna Buhl, Ulyana Hoja, Kashyap Aaluri, Gianni Mastrostefano, and Eli Pettit.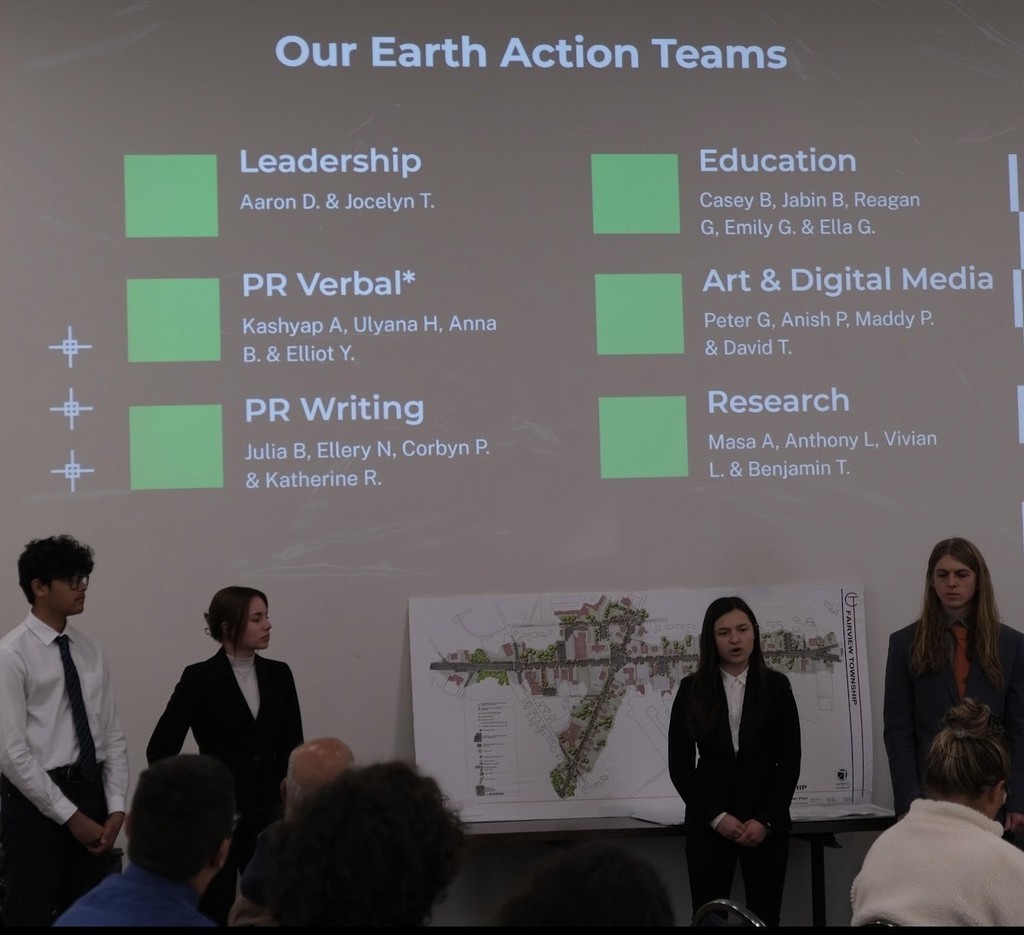 5th grade challenge 24 competition. It was a great experience with some fierce competition.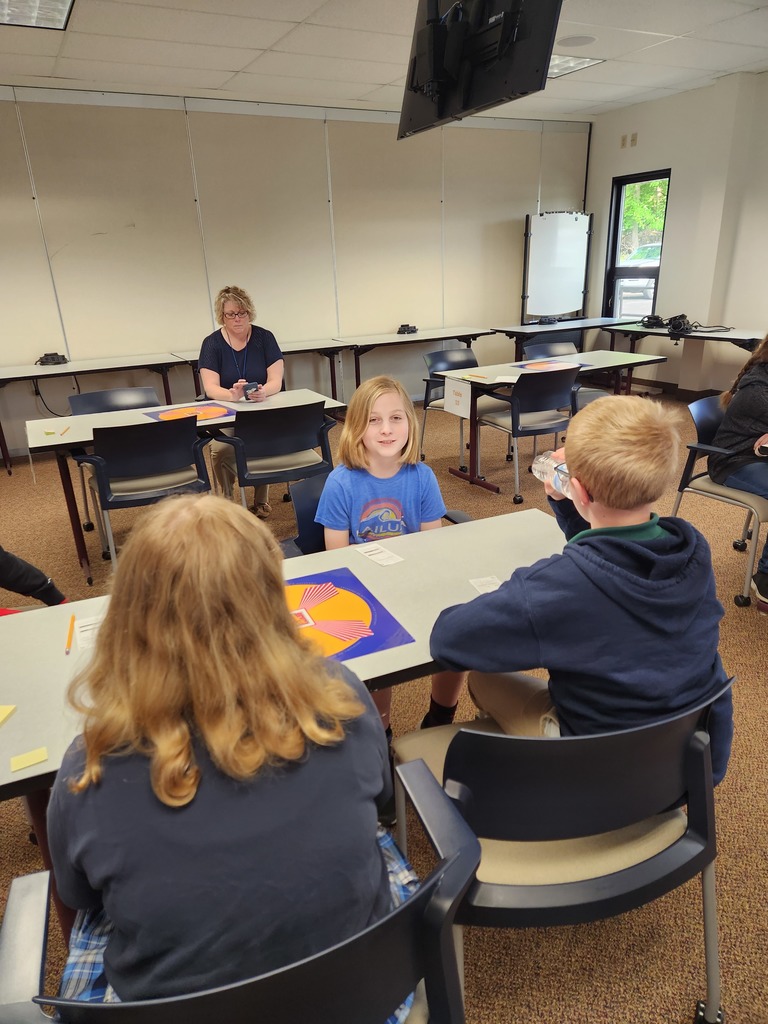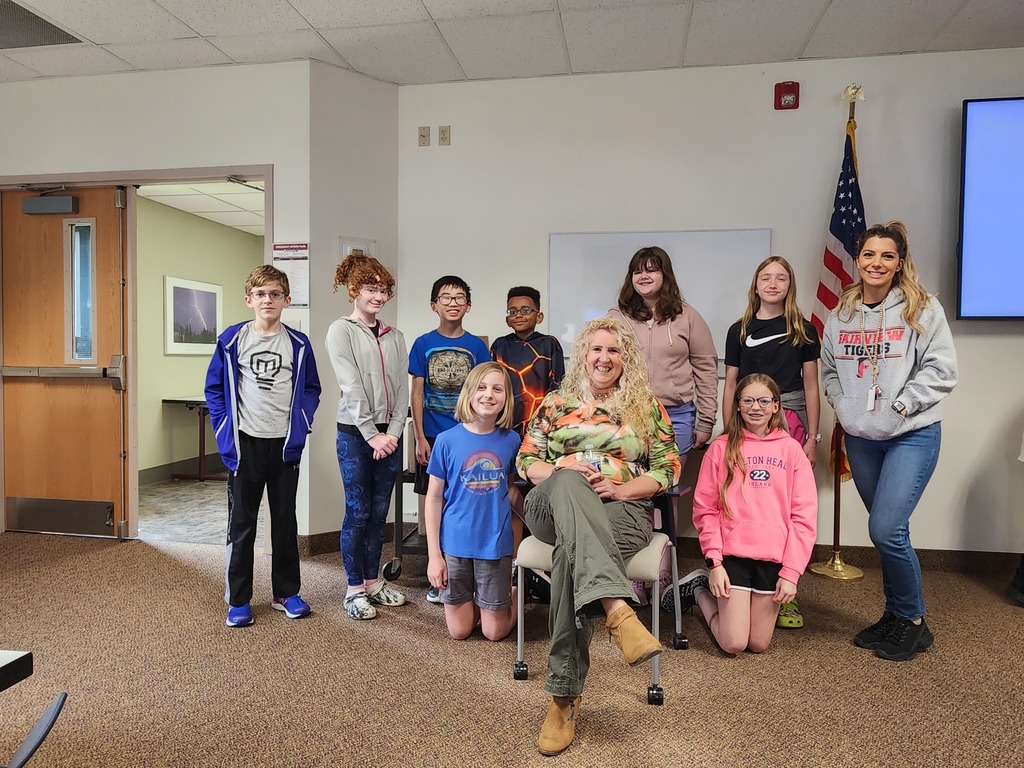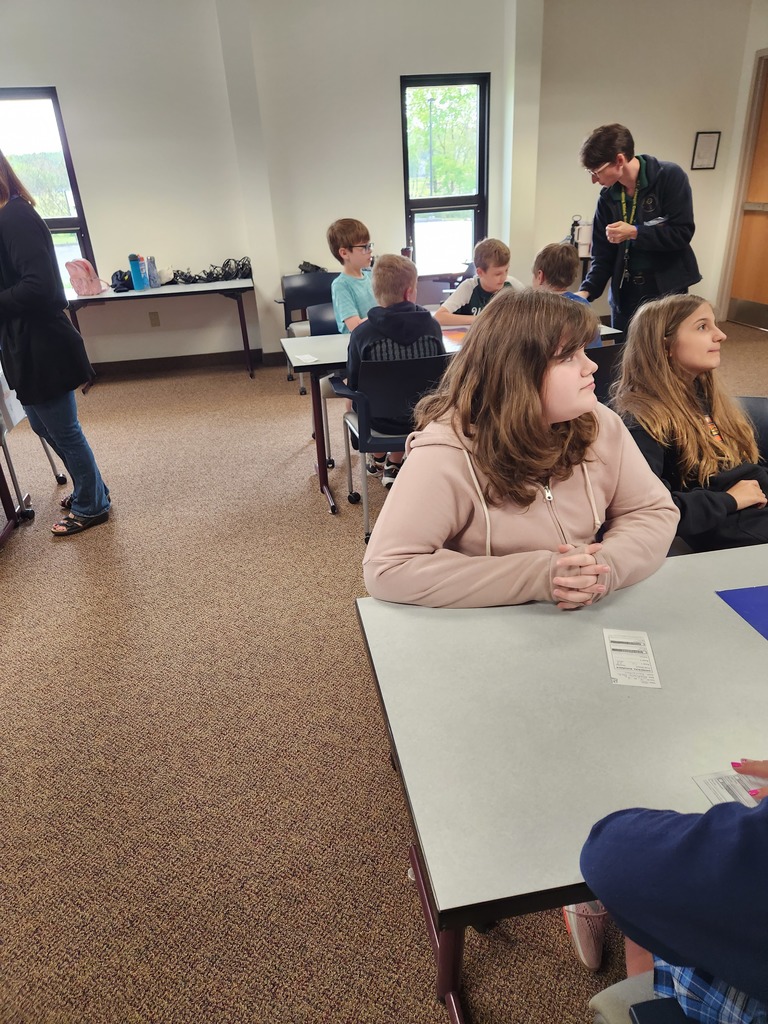 Every year, our 4th grade Math and Science Teacher, Mrs. Edwards put on a Math Olympiad Challenge. This year's winner was Brynn, who scored 17 out of 25 correct on the challenging word problems. She ranked in the top 20% nationwide of those who participated in this competition. Way to go, Brynn!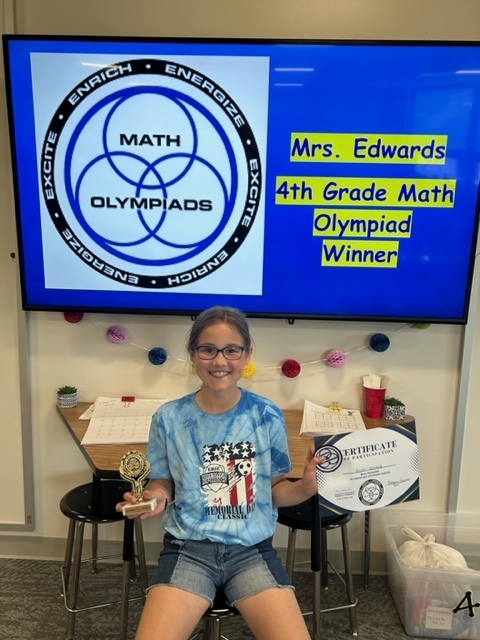 As a fun celebration for ending their Elementary School days, all the 4th graders went to Niagara Falls for a day. What starts off as a very early day, turns into learning about how all that water is used to provide power to a number of states, lunch at the conference center, and then a very wet ride on the Maid of the Mist. Fun was had by all, and there is no doubt that everyone slept well that night, including the adults!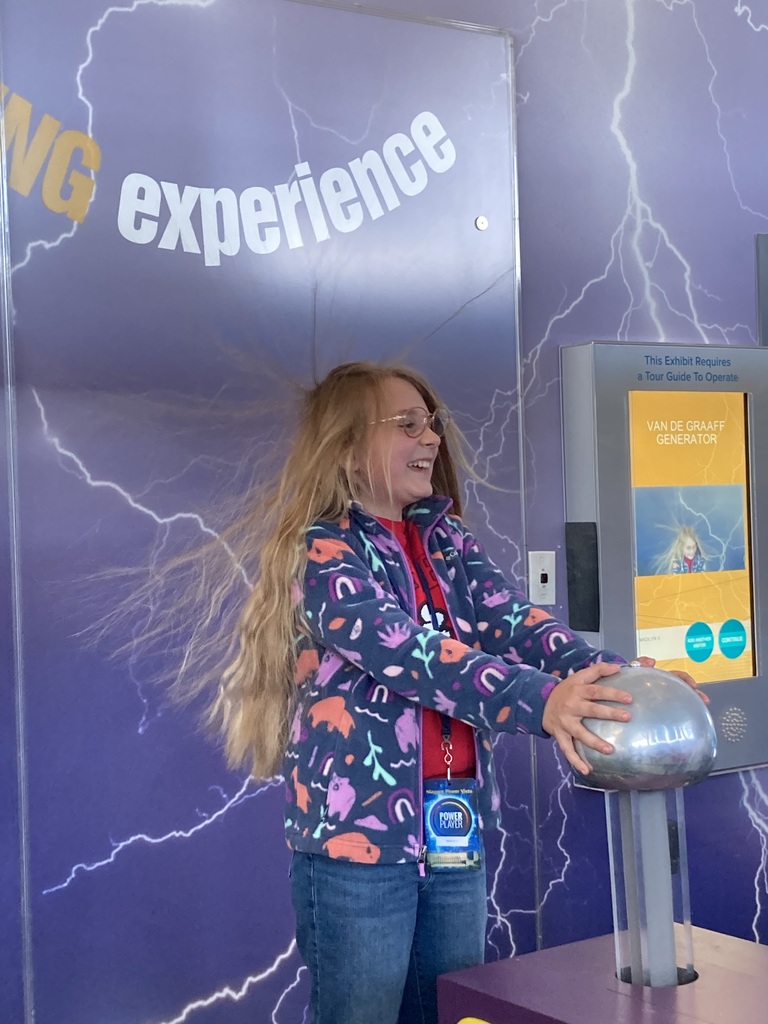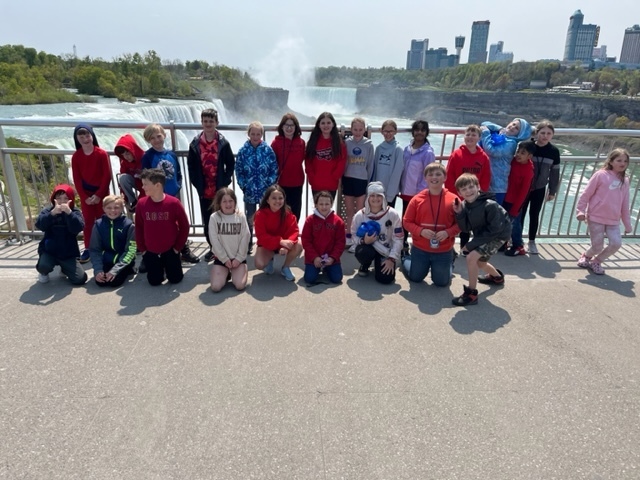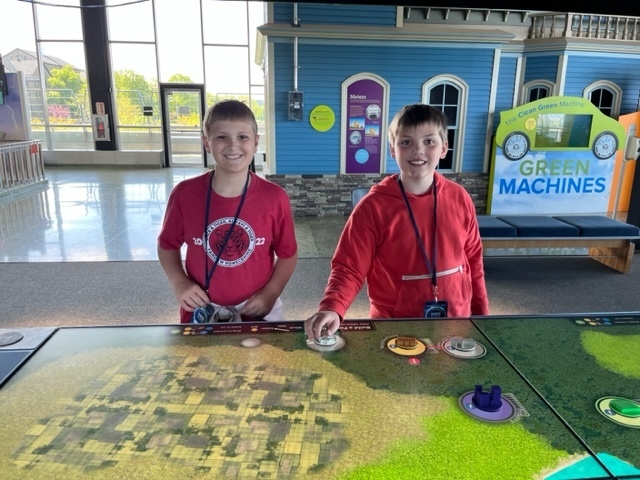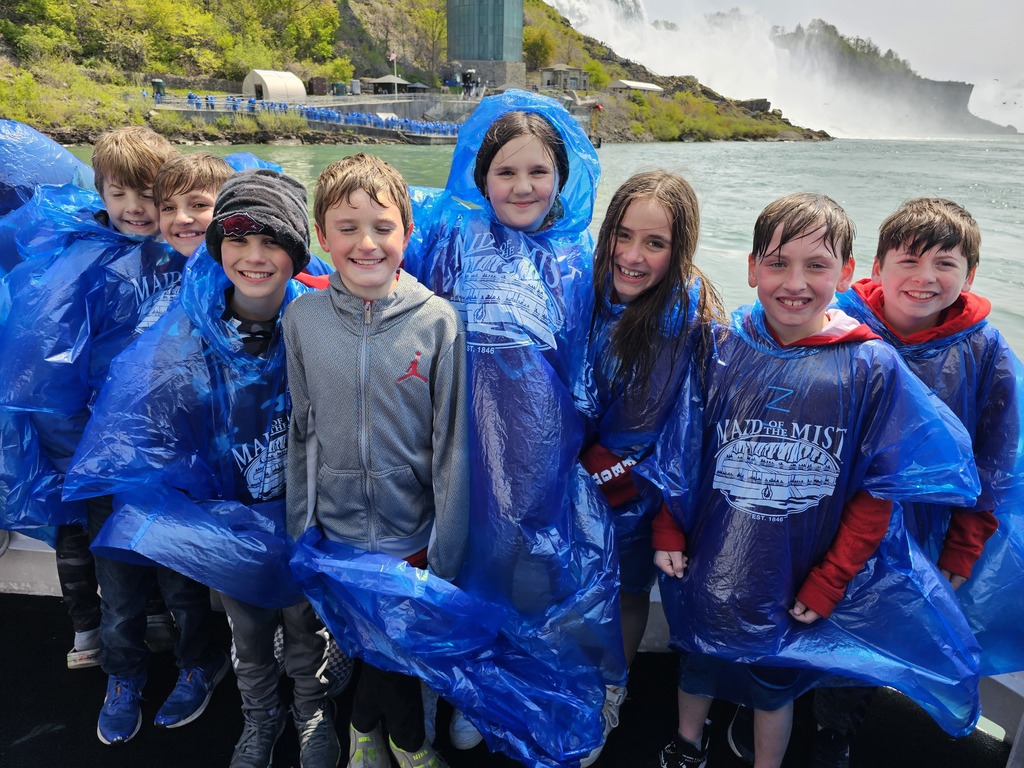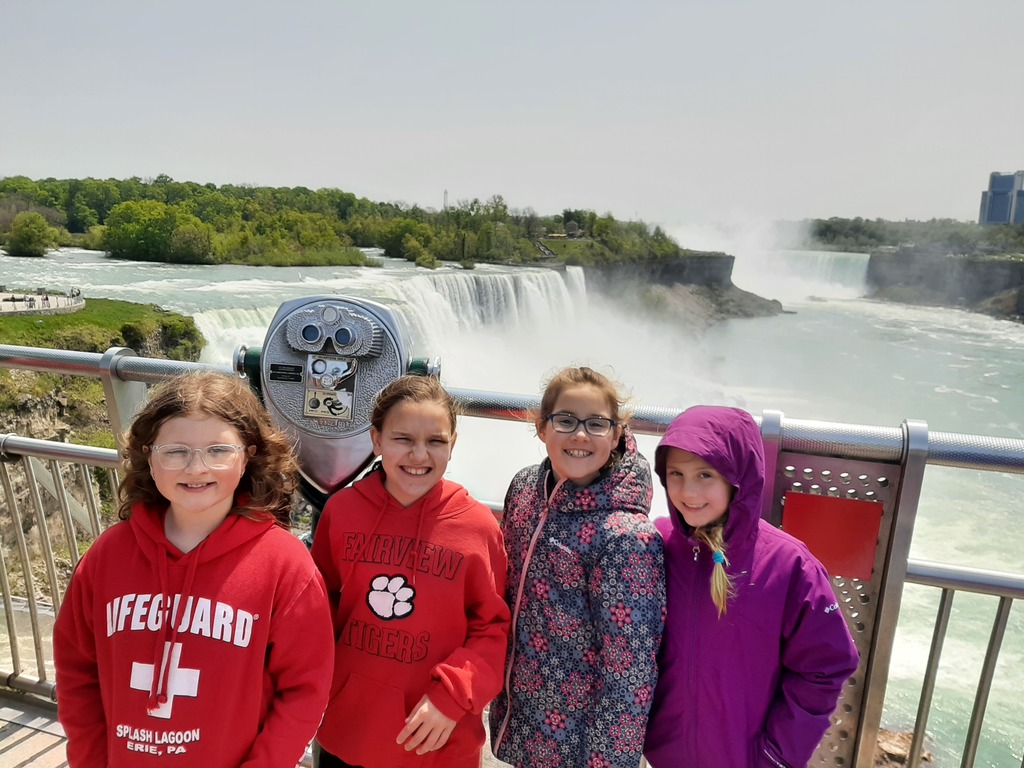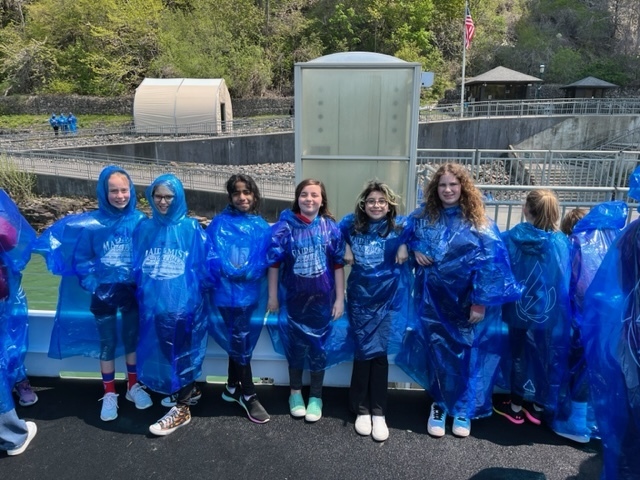 Three students from Fairview Middle School competed in the Challenge 24 Tournament on May 24, 2023 in Edinboro, PA- 8th graders Yatish Seelam and Ayush Bharath and 7th grader Aiden Bowersox challenged various students from other county schools to a friendly competition playing the math game Challenge 24. Great job today boys!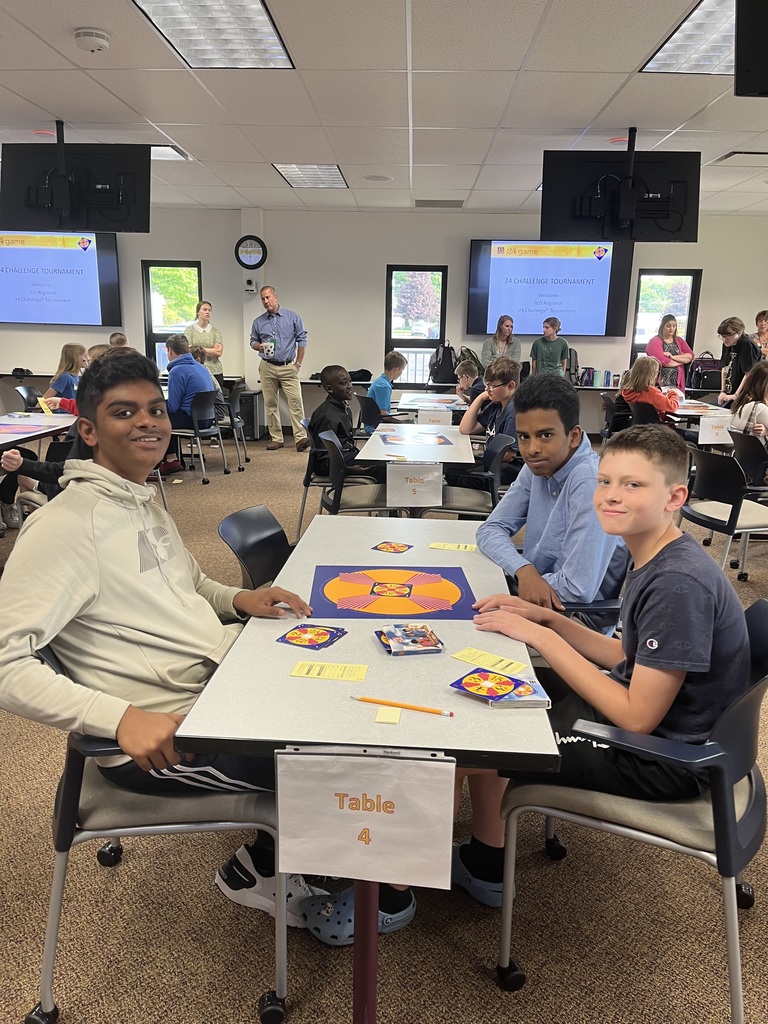 Ninth grade environmental science students sampled the creek today for macroinvertebrates to determine stream health.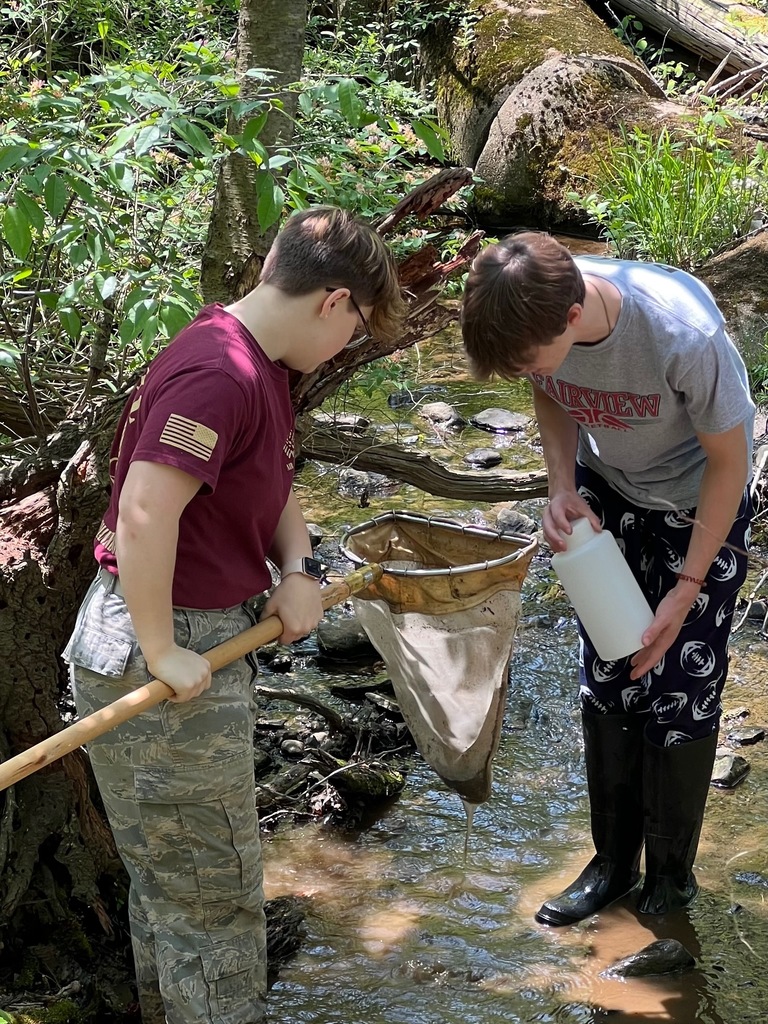 FHS in Washington, D.C. having a fabulous time visiting the White House and shopping for souvenirs after an amazing day of touring!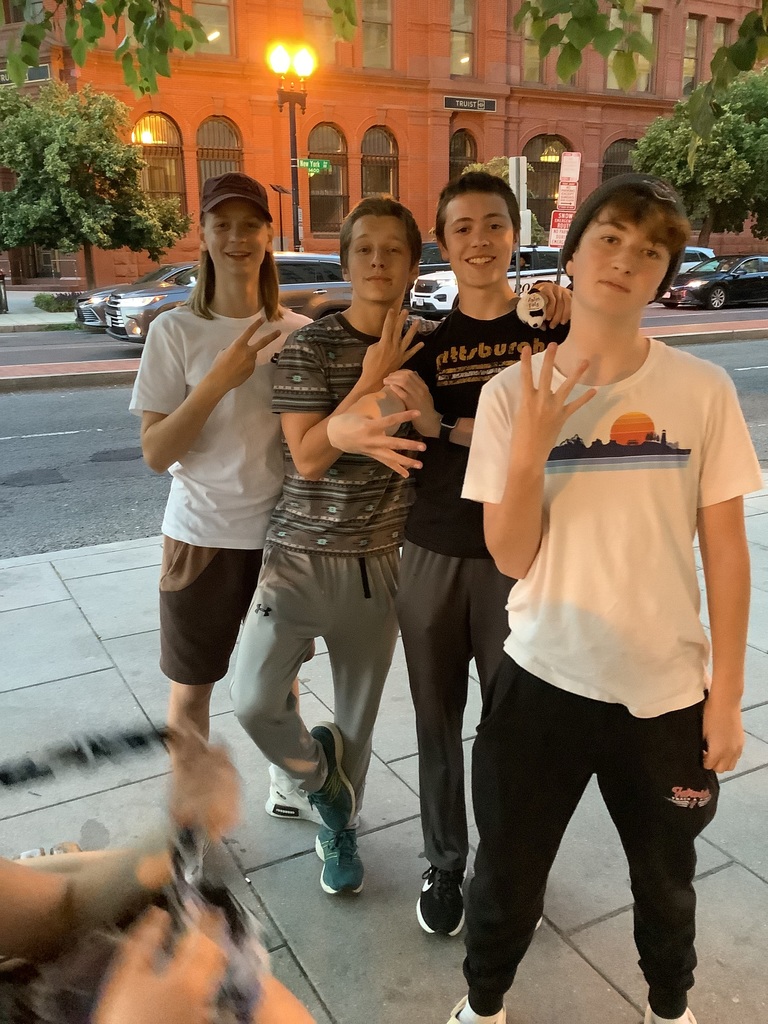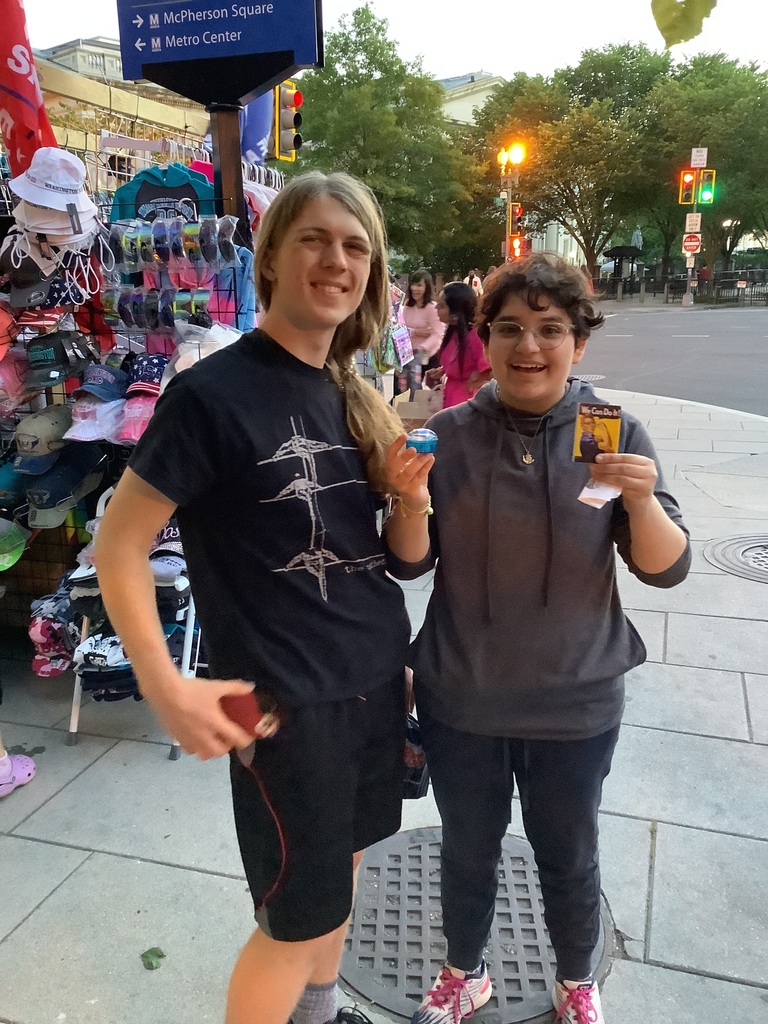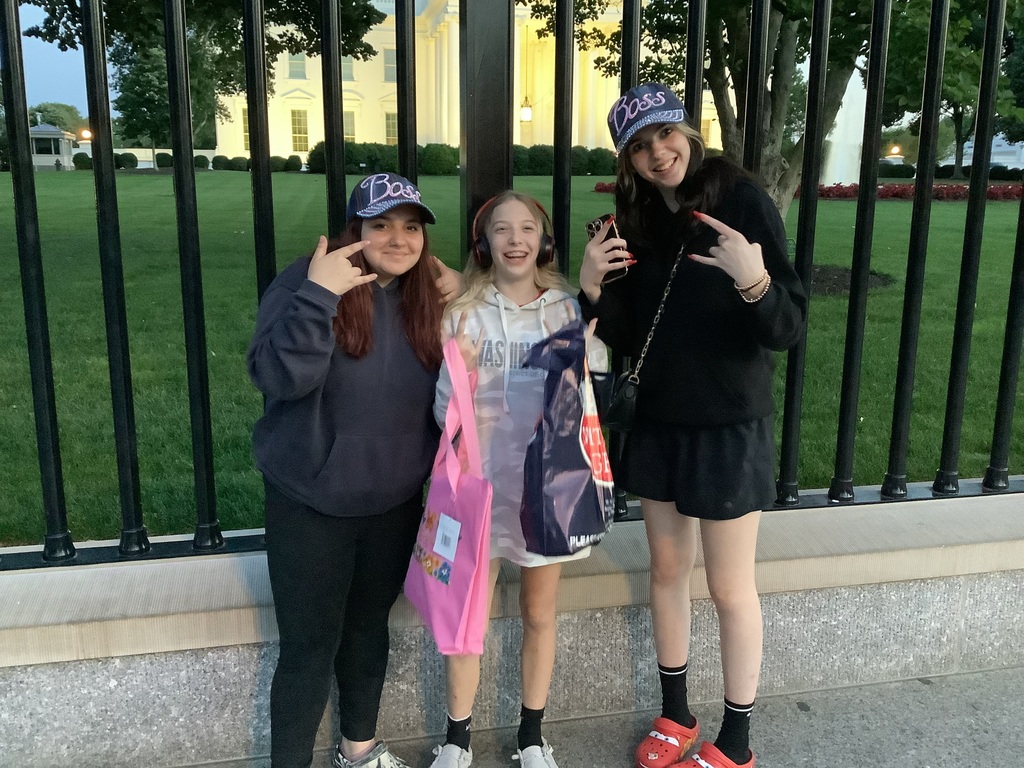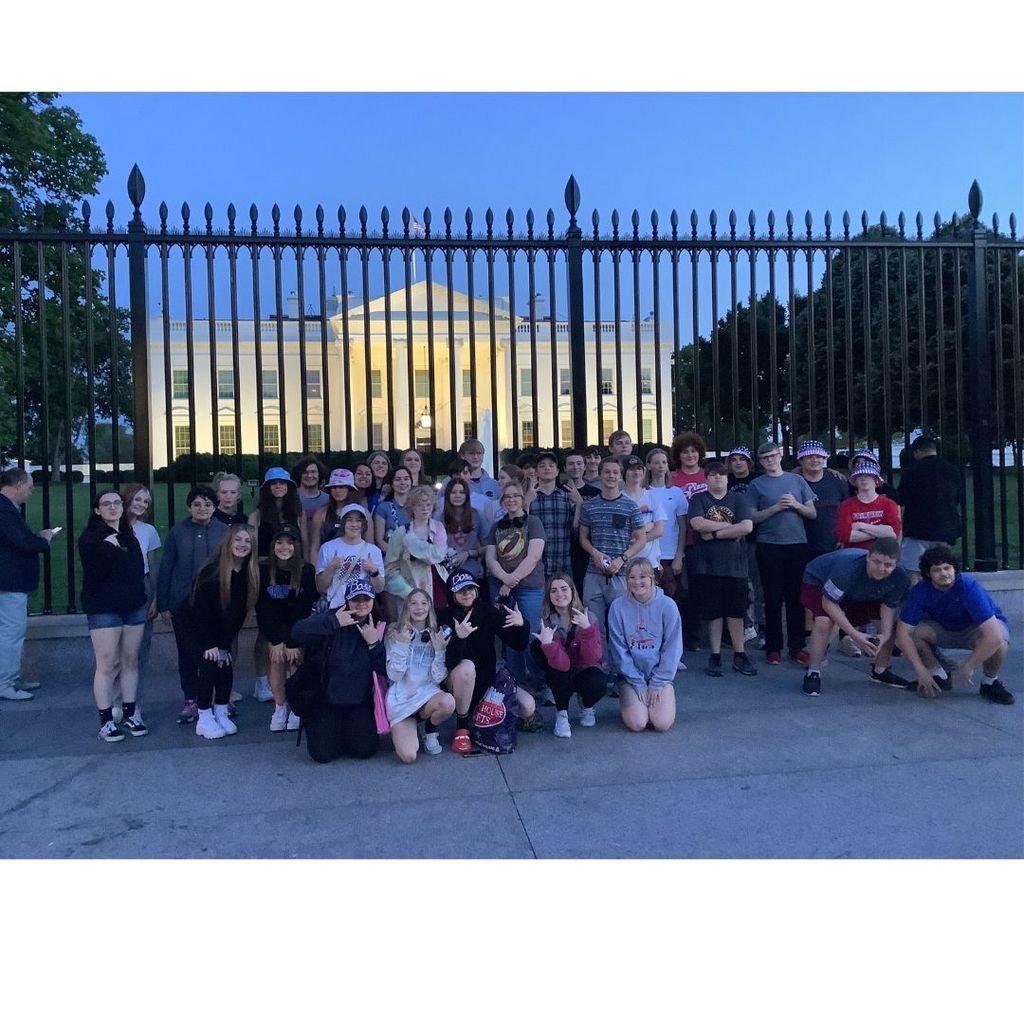 EDDC CEO John Persinger spoke to Erie Experience about community development, urban renewal, and efforts to revitalize Erie.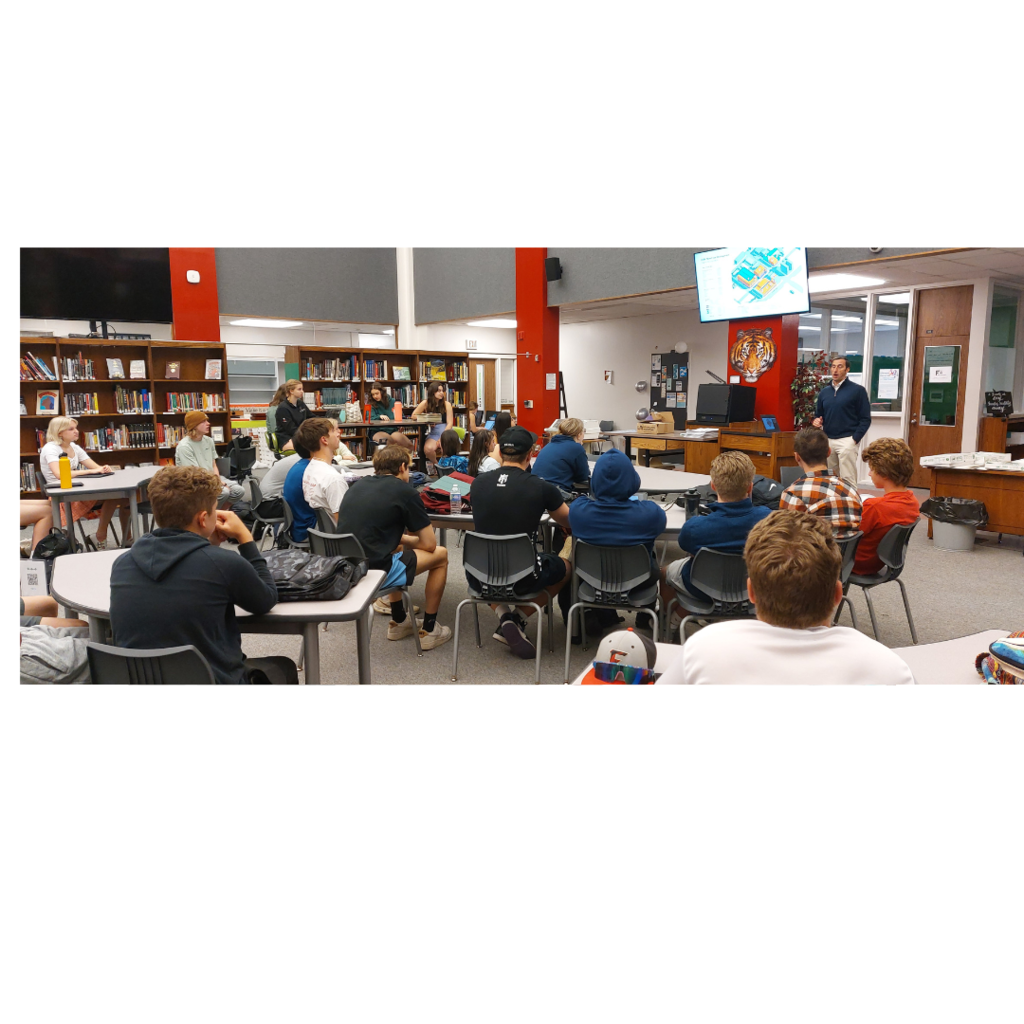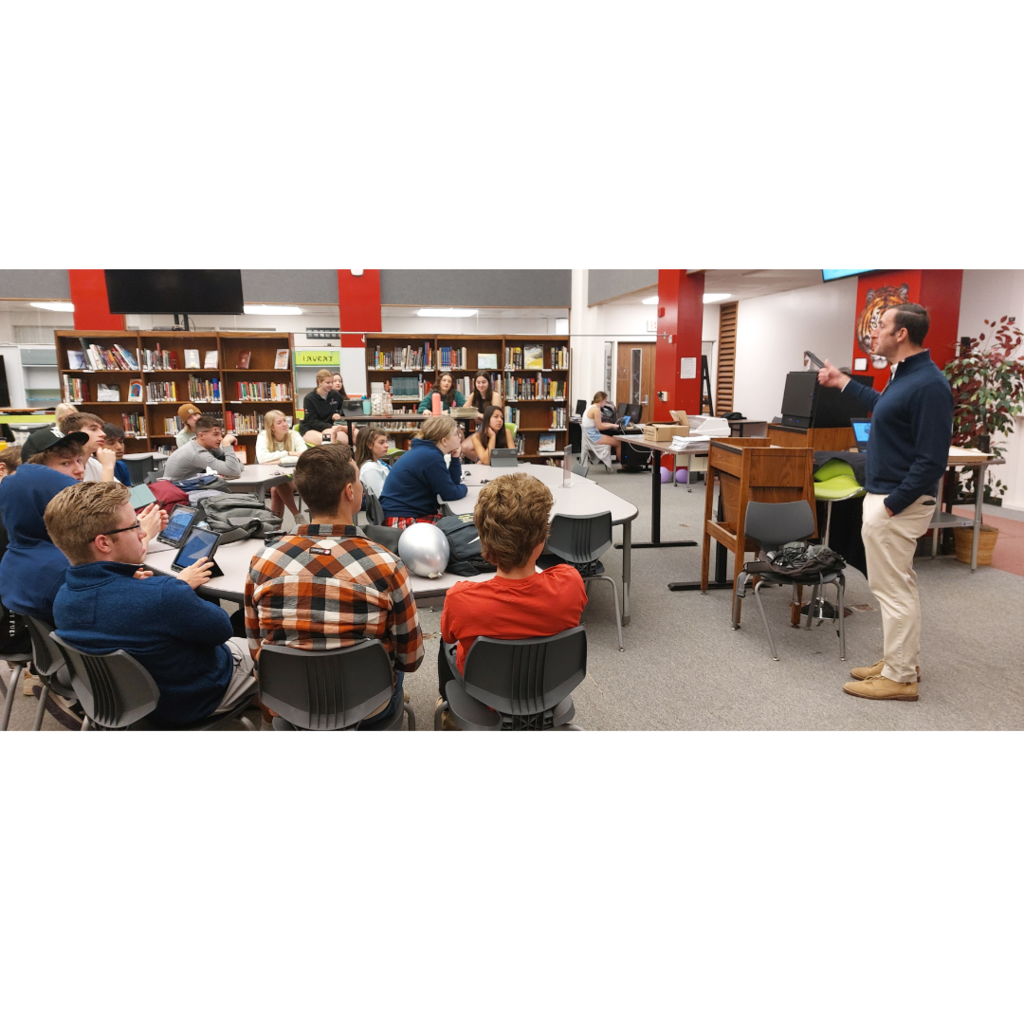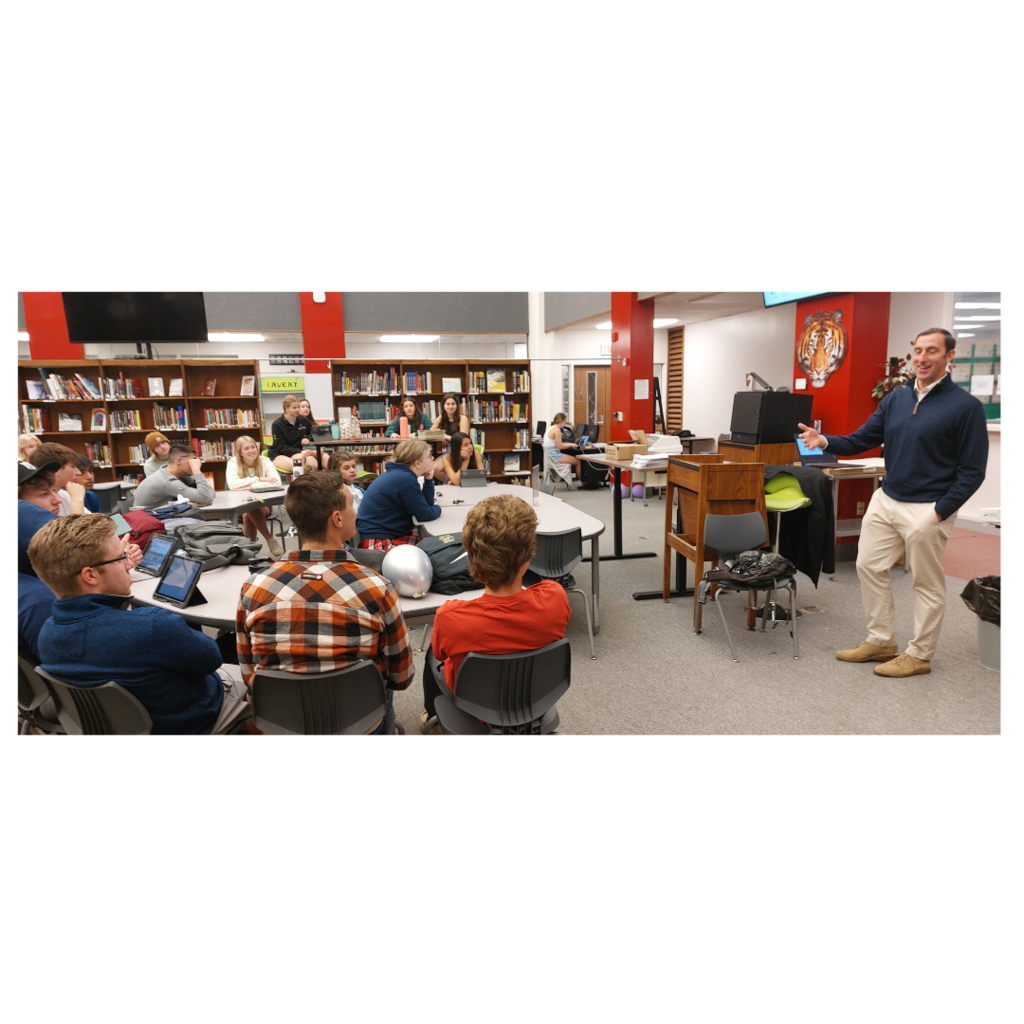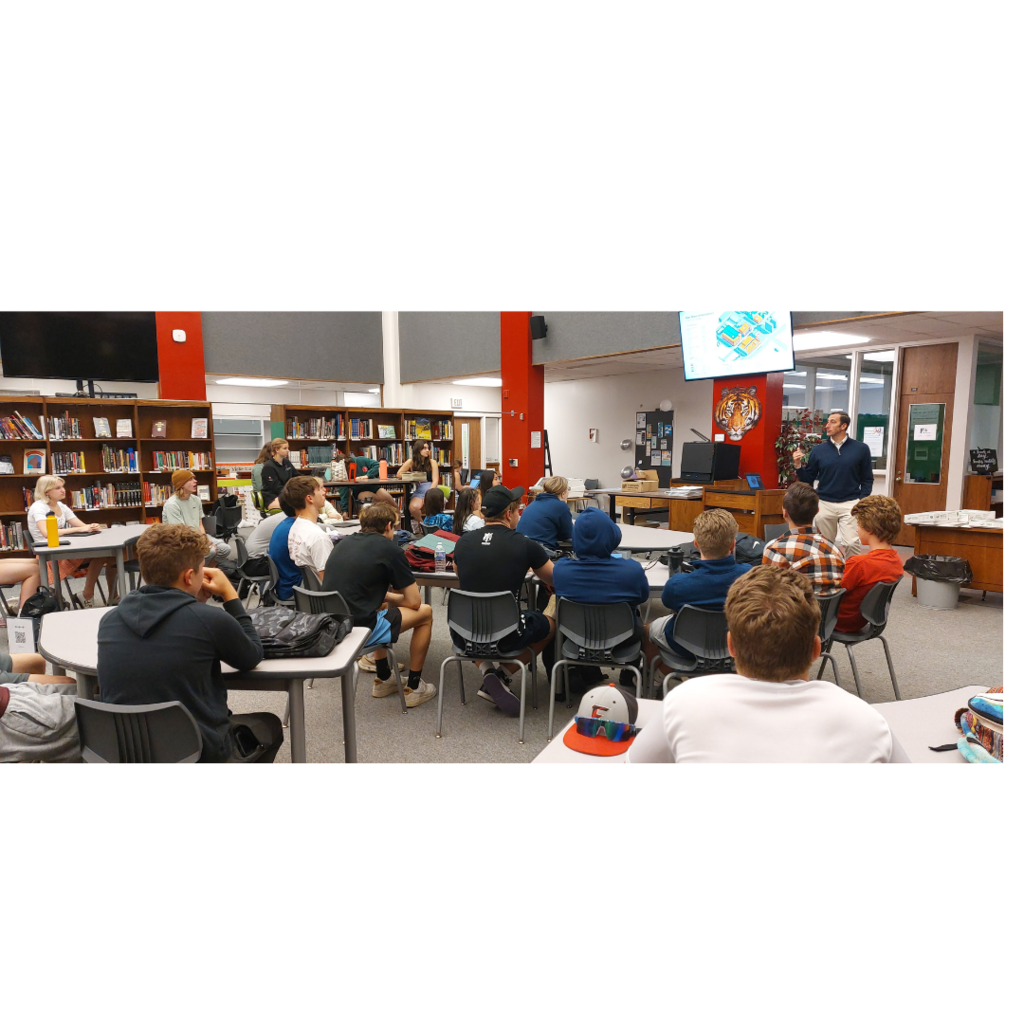 I is for ICECREAM! Those sure look like yummy ice cream cones our Kindergarteners made for I day at school!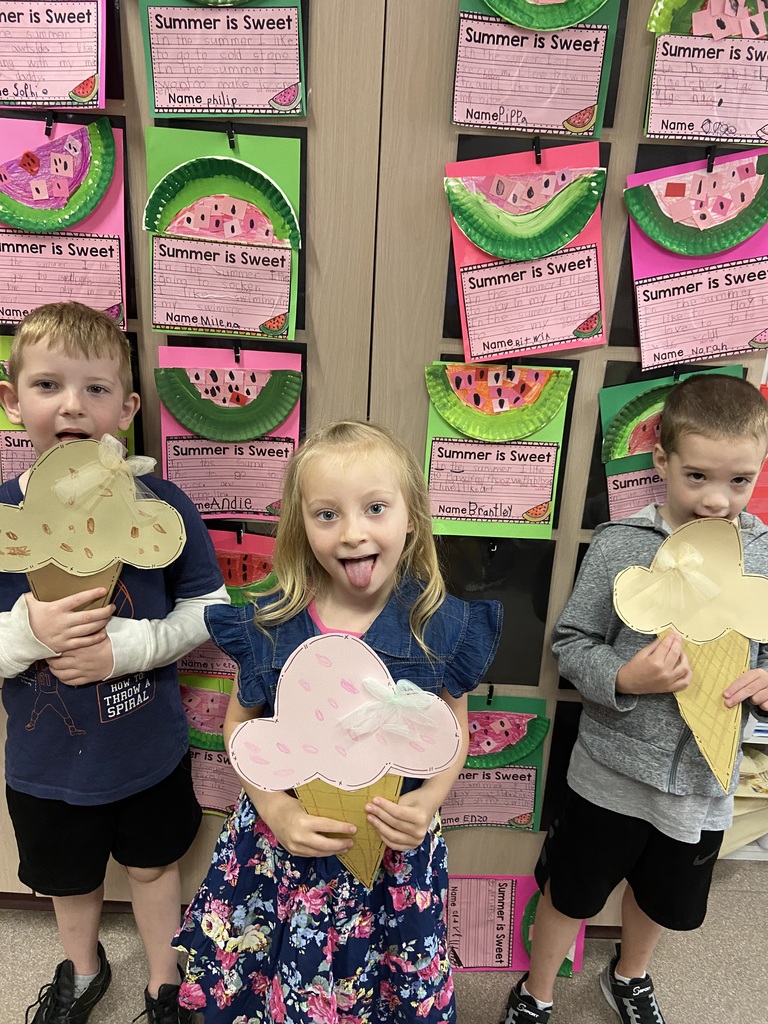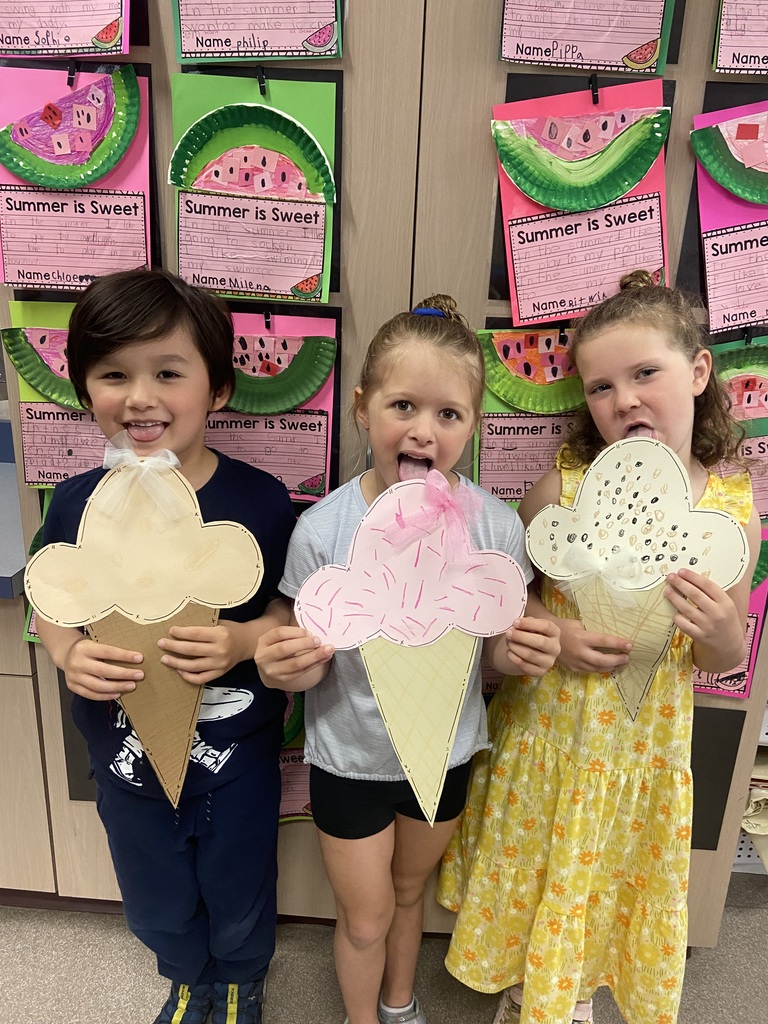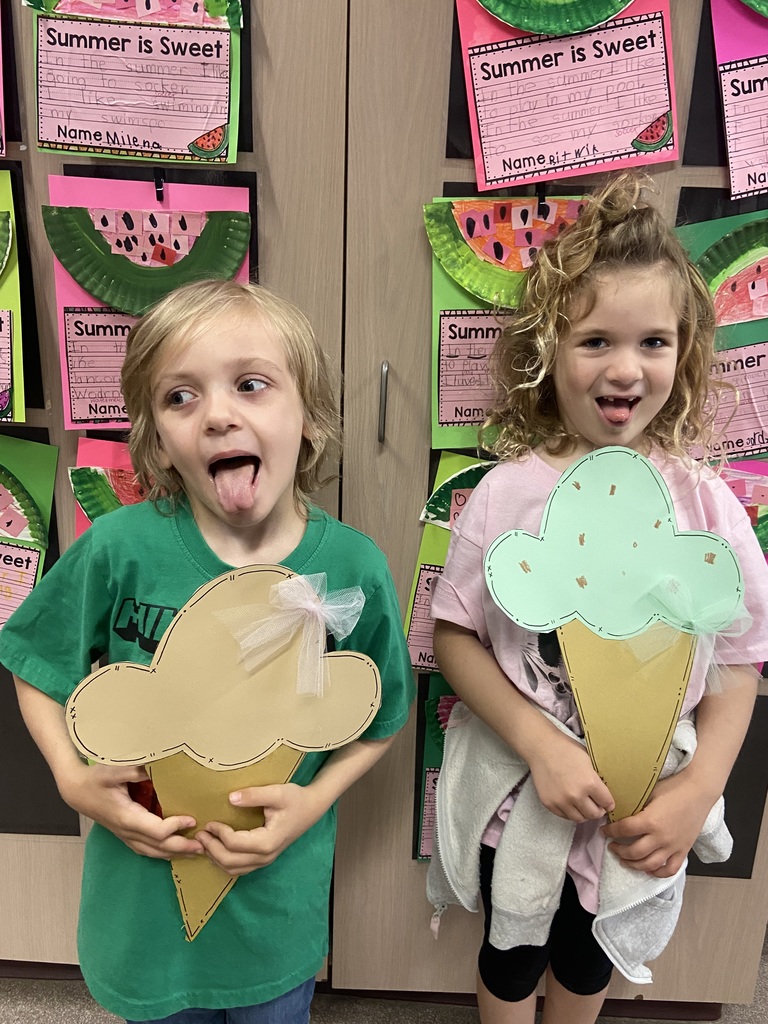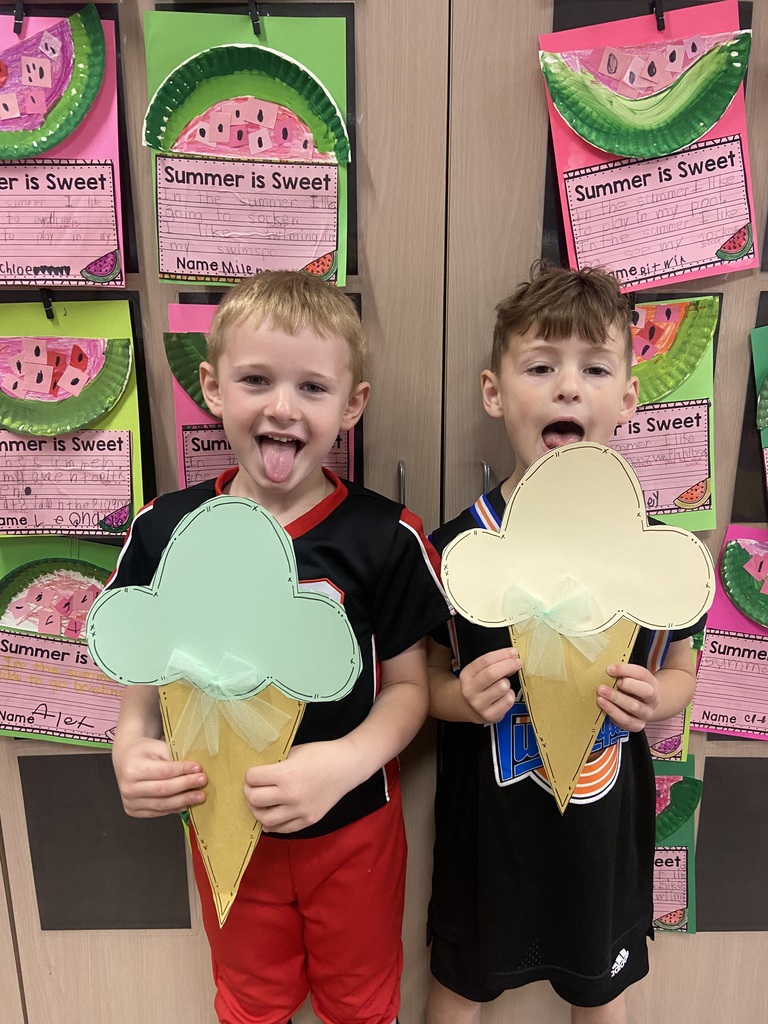 FES hosted a "Night of the Arts" where our students could showcase some of the artwork they had done throughout the year with Ms. Lybrook, and our 3rd and 4th-grade band/choir could perform their spring music with Ms. Shallenberger. It was a great evening of entertainment and visual masterpieces. We couldn't be prouder!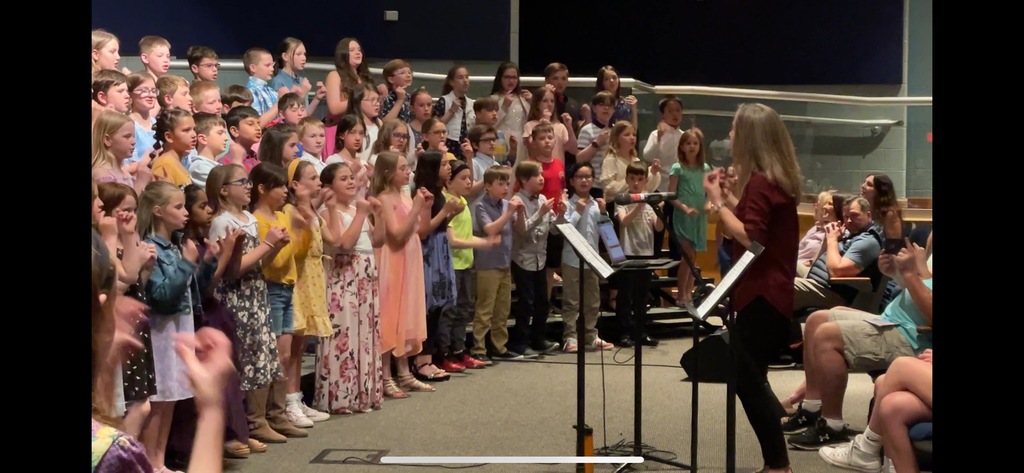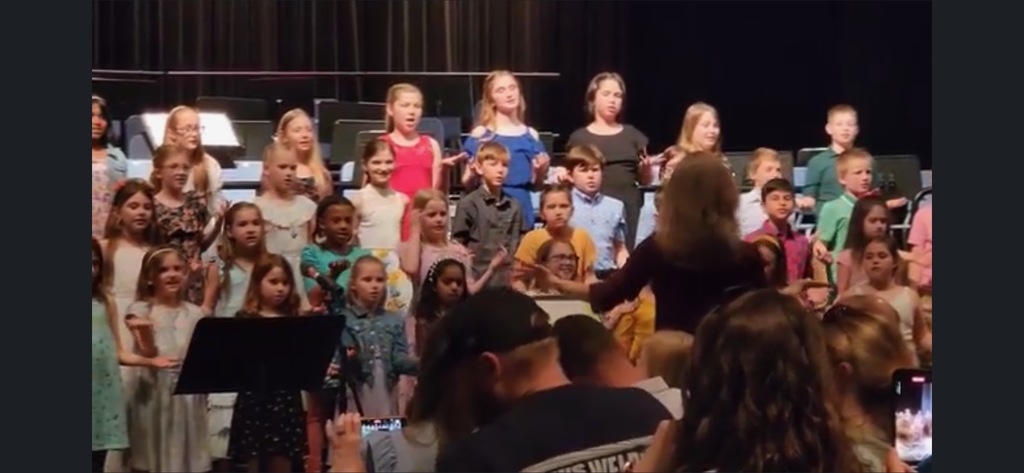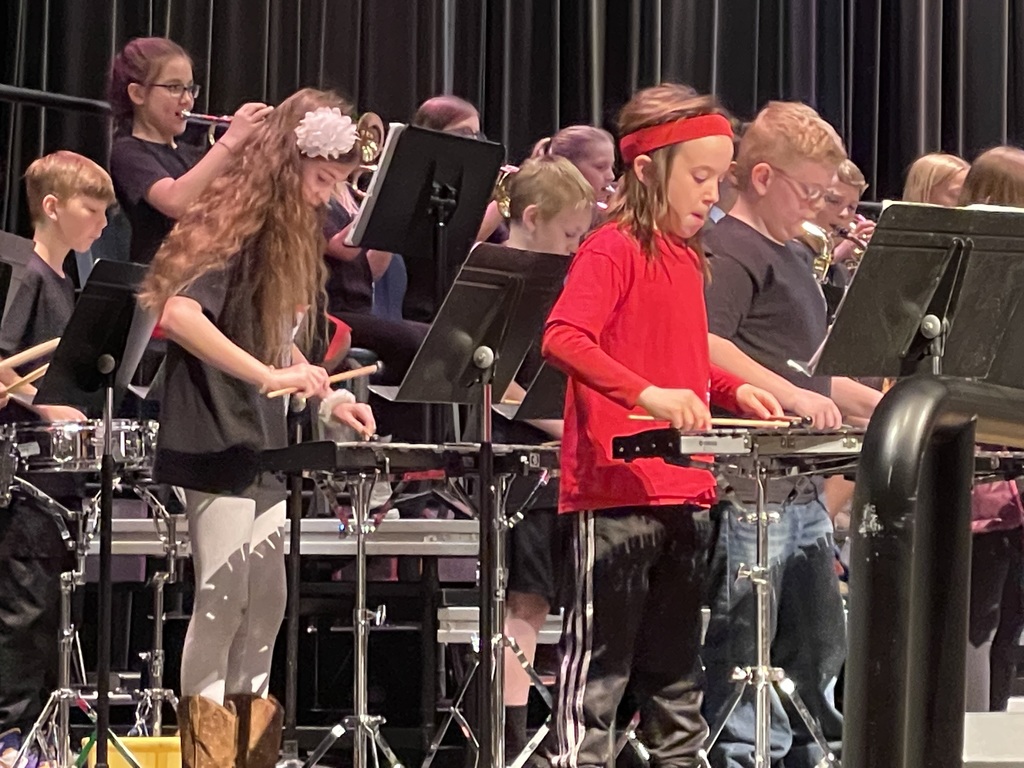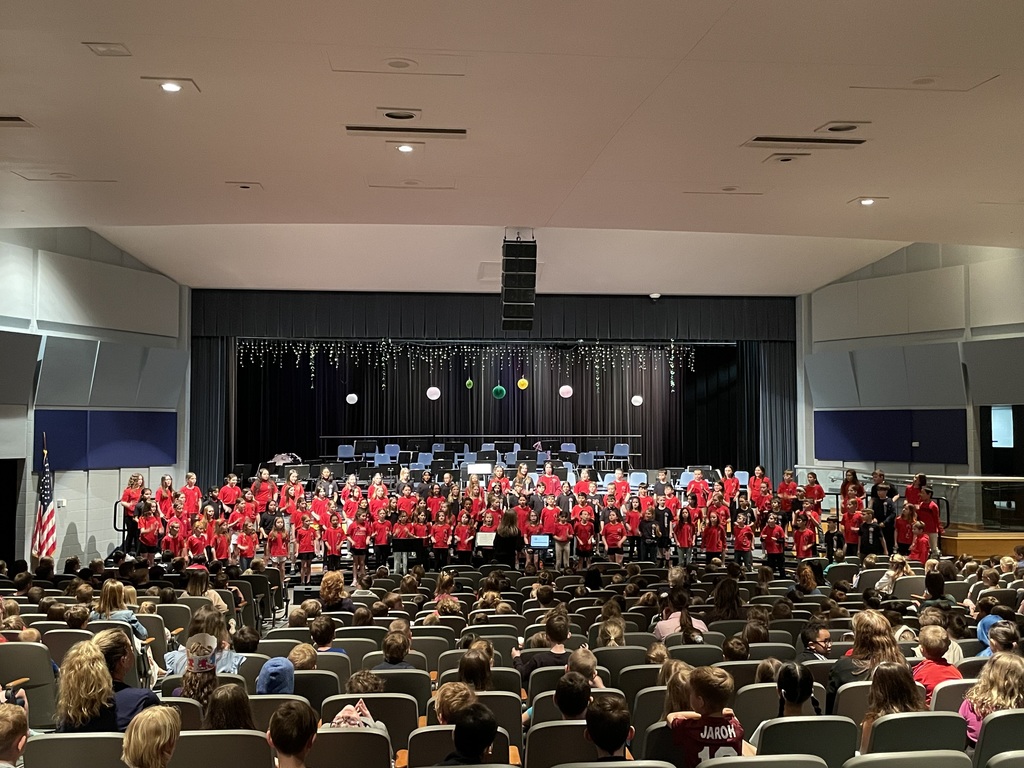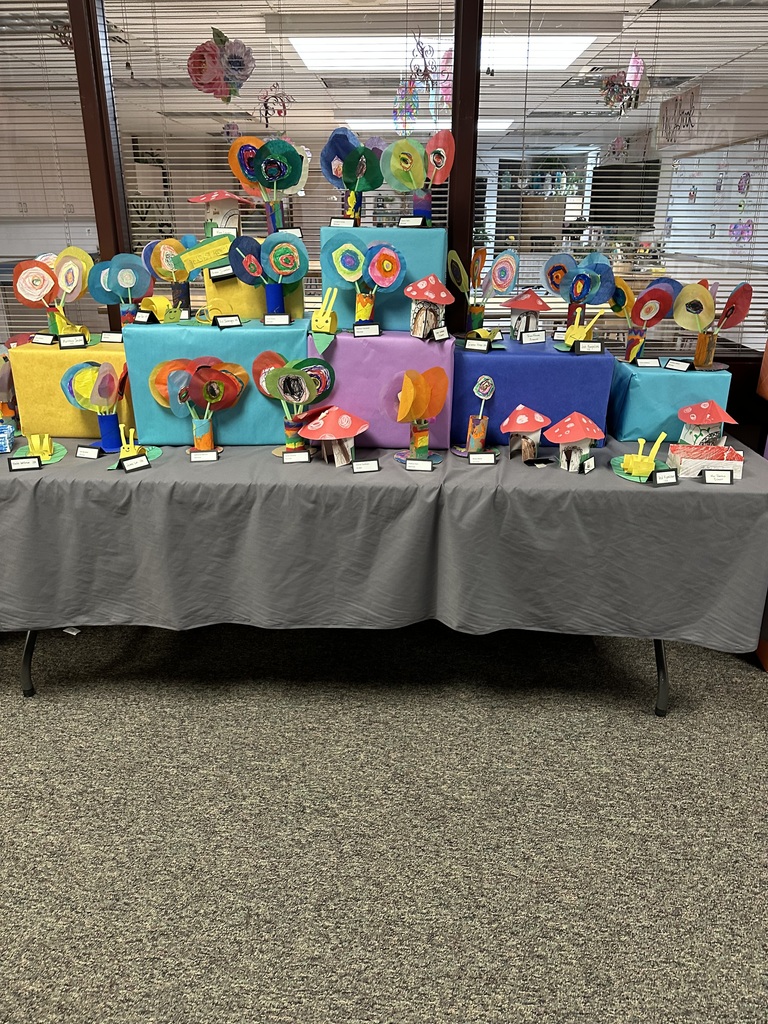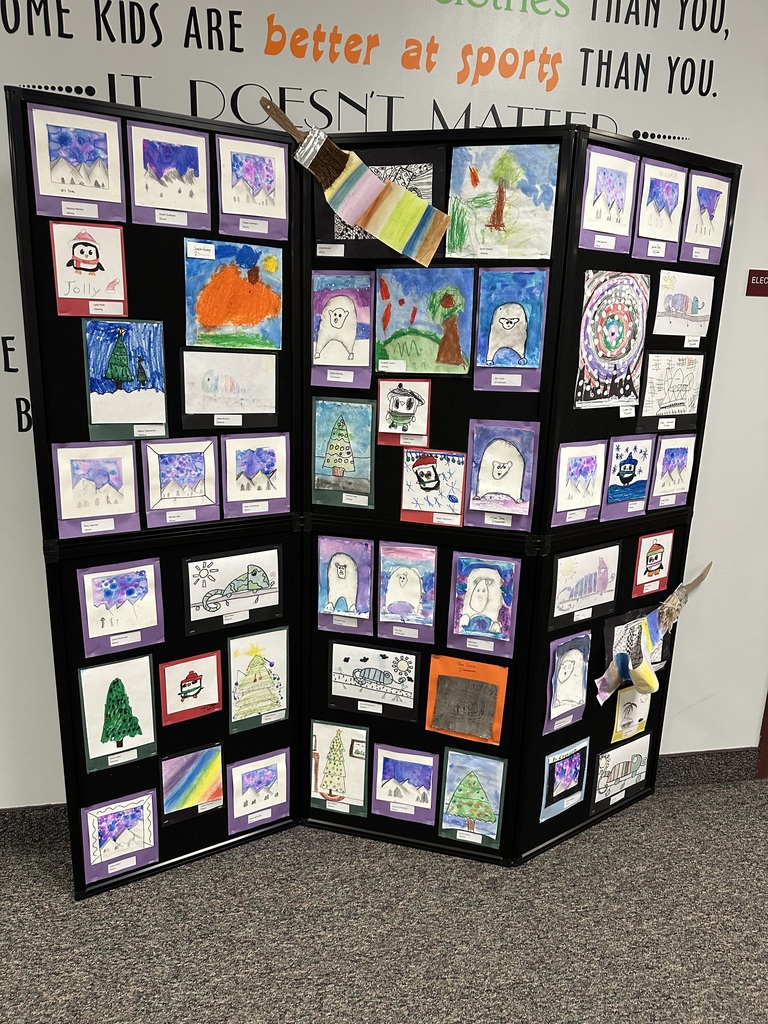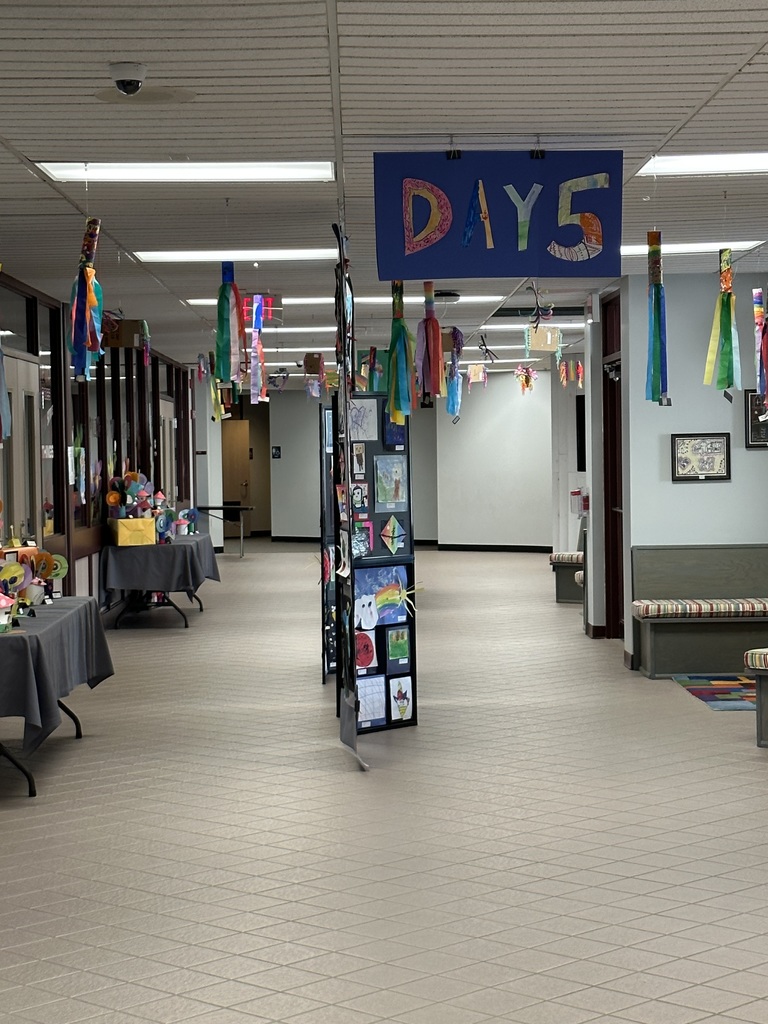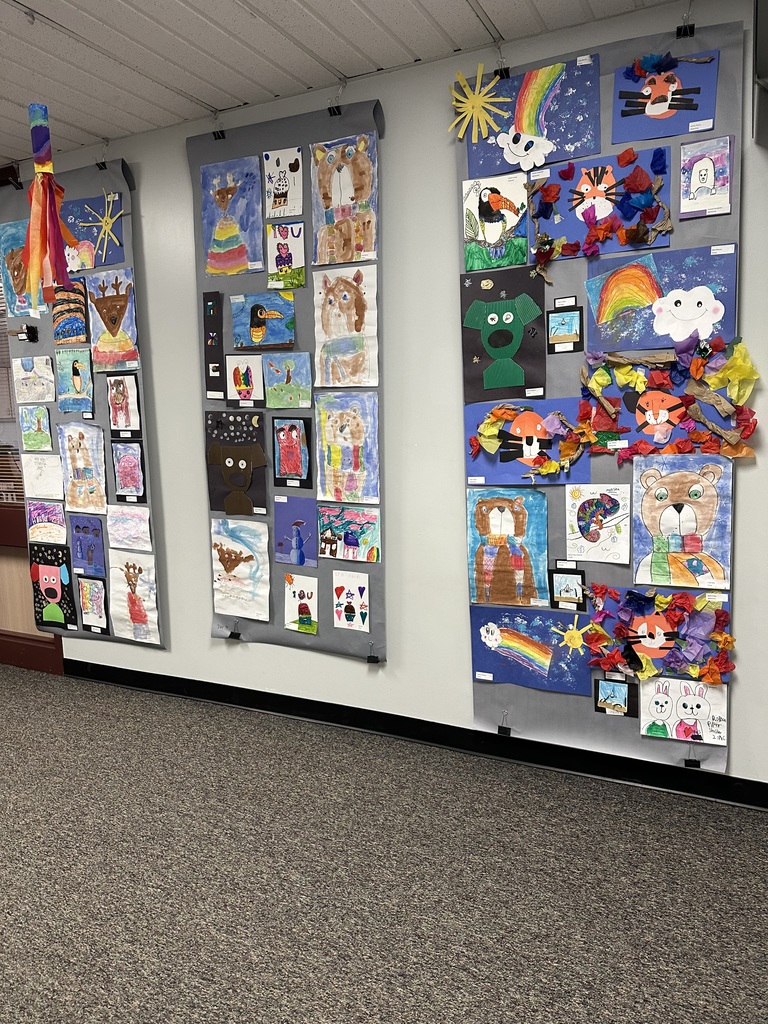 ECTS Student of the Month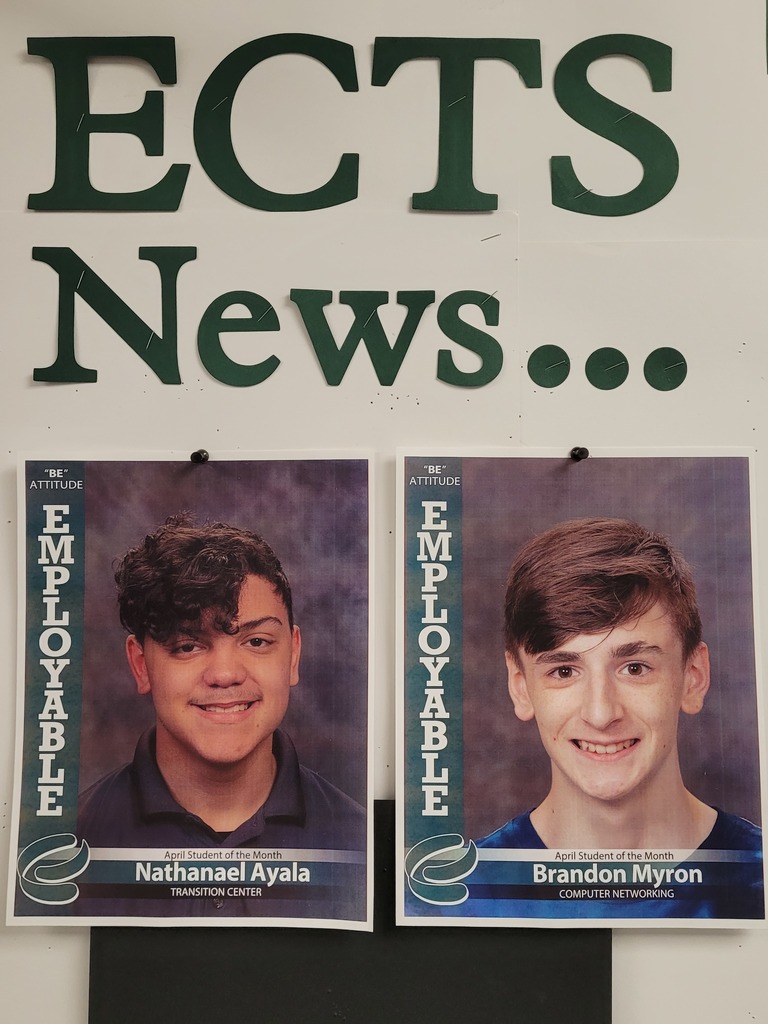 Eight students from Fairview Middle School recently competed at the PJAS State Meet. Each student designed and conducted professional experiments before presenting their projects at Penn State. Below are the students and the impressive results of their projects. Ayush Bharath: Second Award, Physics Jailyn Bull: First Award, Behavioral Science Lennon Cook: First Award, Computer Science Aadric Fox: First Award, Engineering Jared Gavio: Second Award, Physics Mariya Hoja: First Award, Earth and Space Cate McGinty: First Award, Biology Quinn McGinty: First Award, Microbiology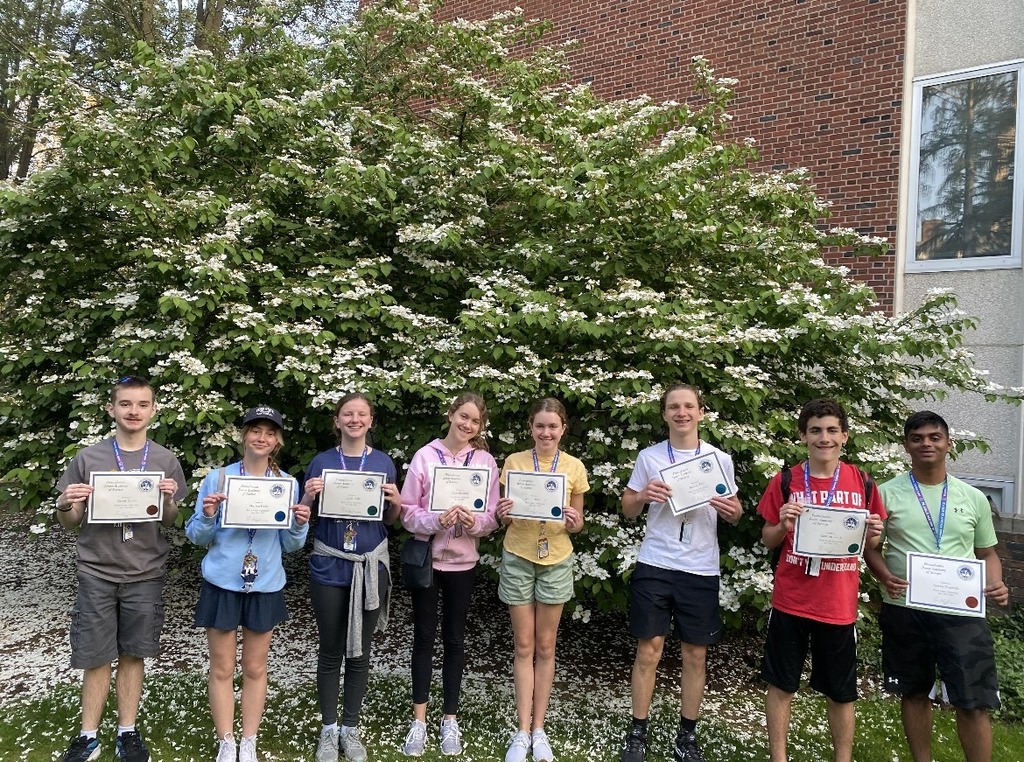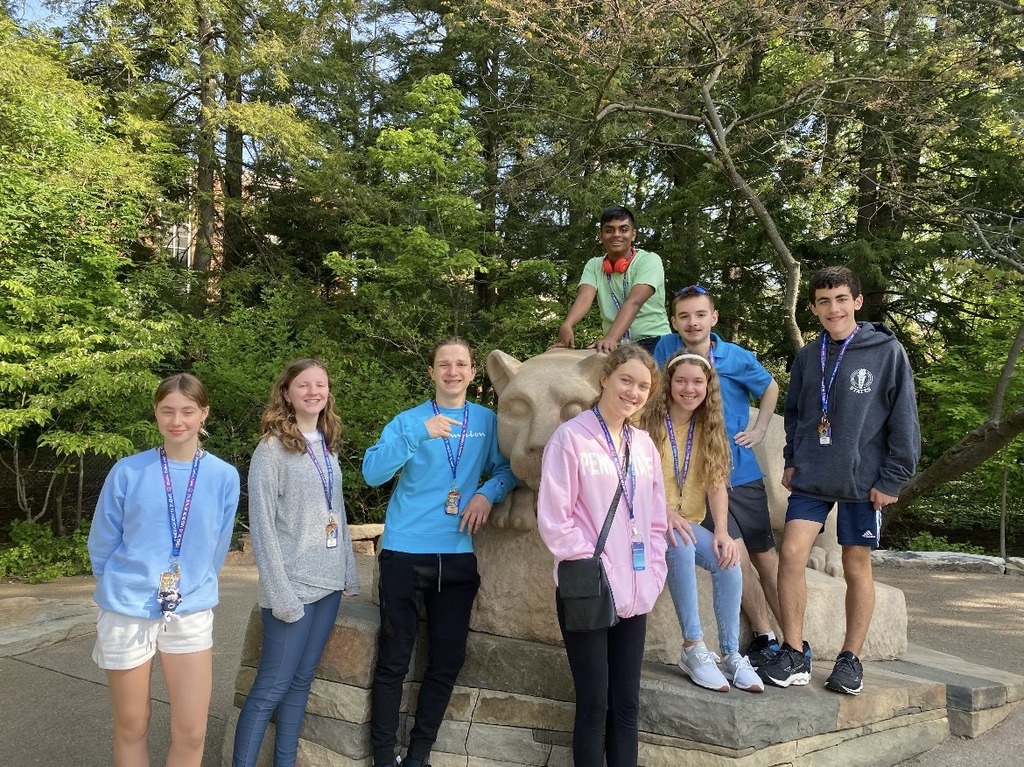 A group of FHS juniors took part in the 12th Annual Rotary Club Ethics Symposium held at Mercyhurst University on May 17. The event's focus was to teach participants, from schools throughout Erie City and Erie County, how to use ethics when decision making through lectures, activities, and scenarios.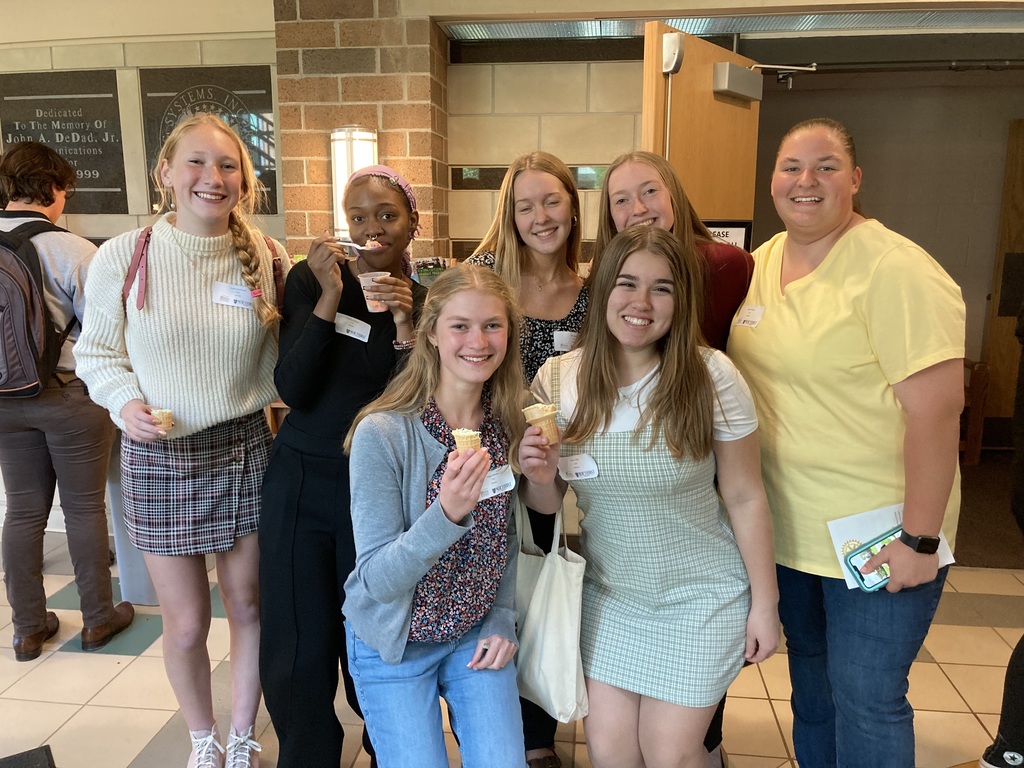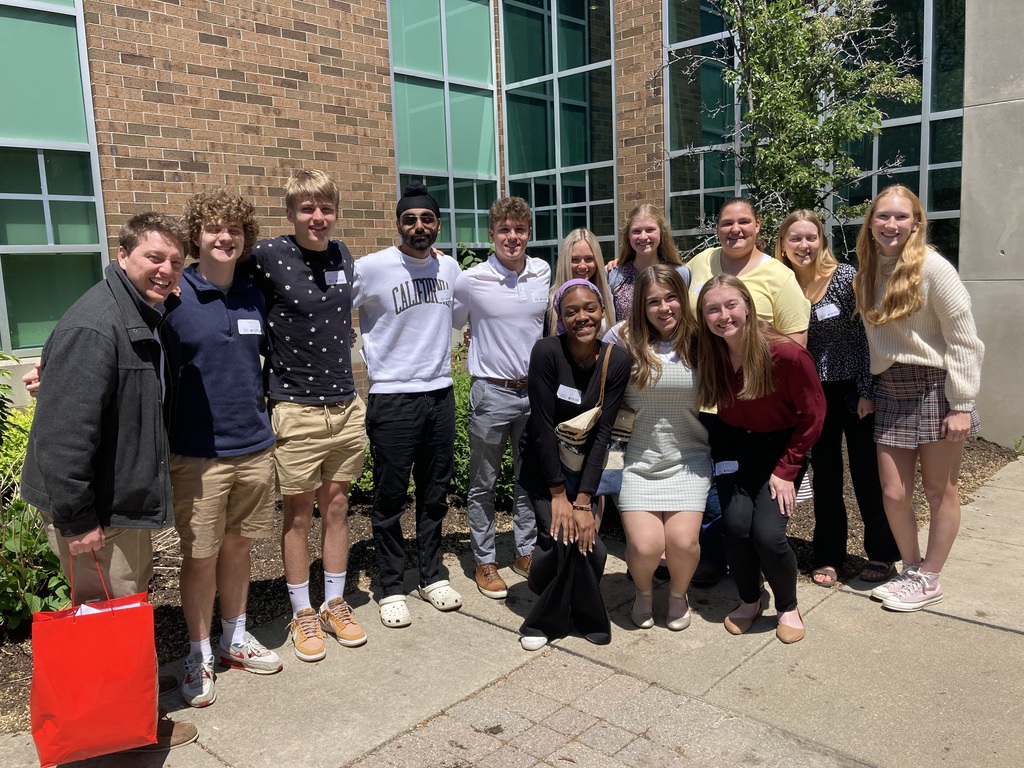 Six high school student attended the PJAS State Meet. Three earned 1st Award and three earned 2nd Awards for their 2023 presentations of their independent research. Aditya Turaga has been offered a scholarship to Penn State in the College of Engineering via his participation in the Pennsylvania Science Talent Search selection process. Aditya was also recognized for five years of perseverance in the PJAS competitions. Amani Thomas has similar offers through the same process for both the Eberly School of Science and the College of Agricultural Sciences. Autumn Liccardi was presented a plaque as a senior with five years of perseverance. Ulyana Hoja achieved a perfect score from the judges. Snigdha Garuda is a first time presenter and has had valuable growing experience via her PJAS involvement. Anish Pabbati and Kashyup Alluri are in their third year of participating and will likely follow the lead of these upper classmen over the next three years. Jocelyn Tatarko qualified for the State Meet, but was unable to attend. We look forward to her joining us again next year.