Our 4th graders, in ELA, got to create their very own mythical Greek God/Goddess! To say that 4th graders have quite the imagination is an understatement! They did a great job writing their stories out and drawing what they believe their Greek God/Goddess would look like!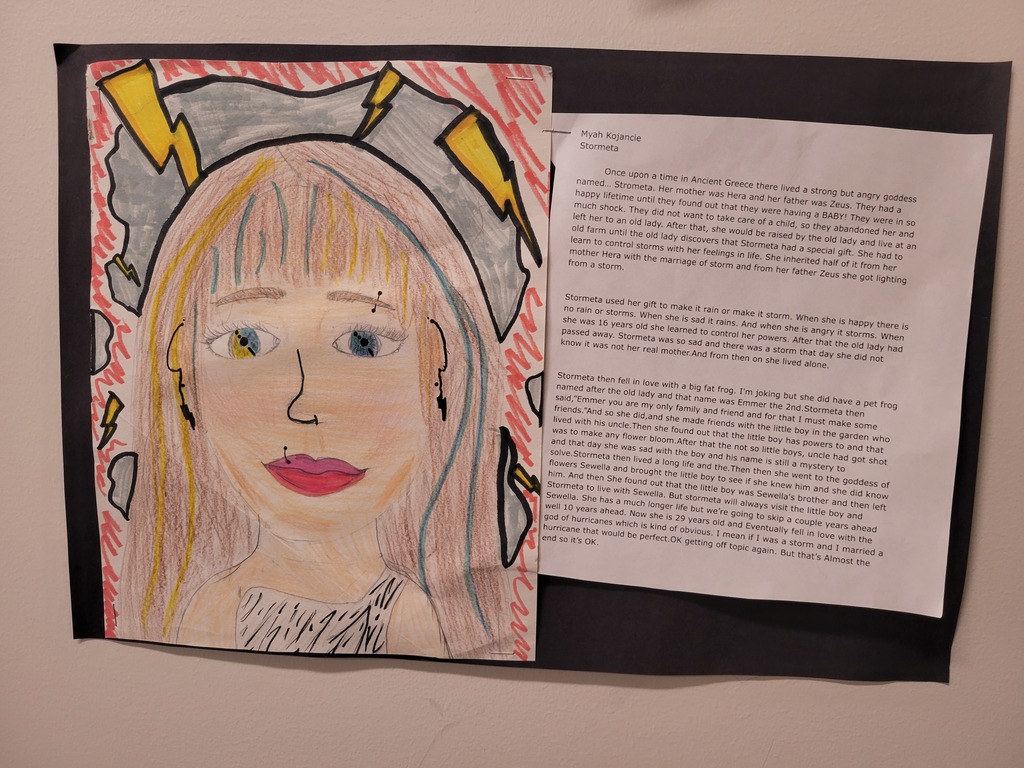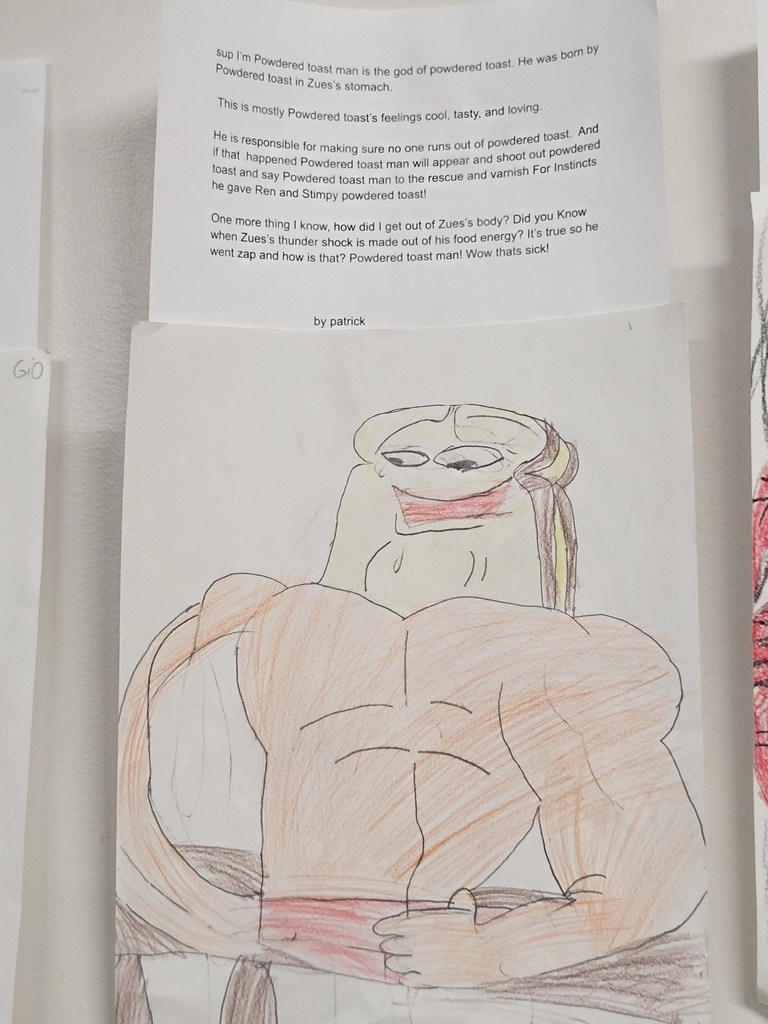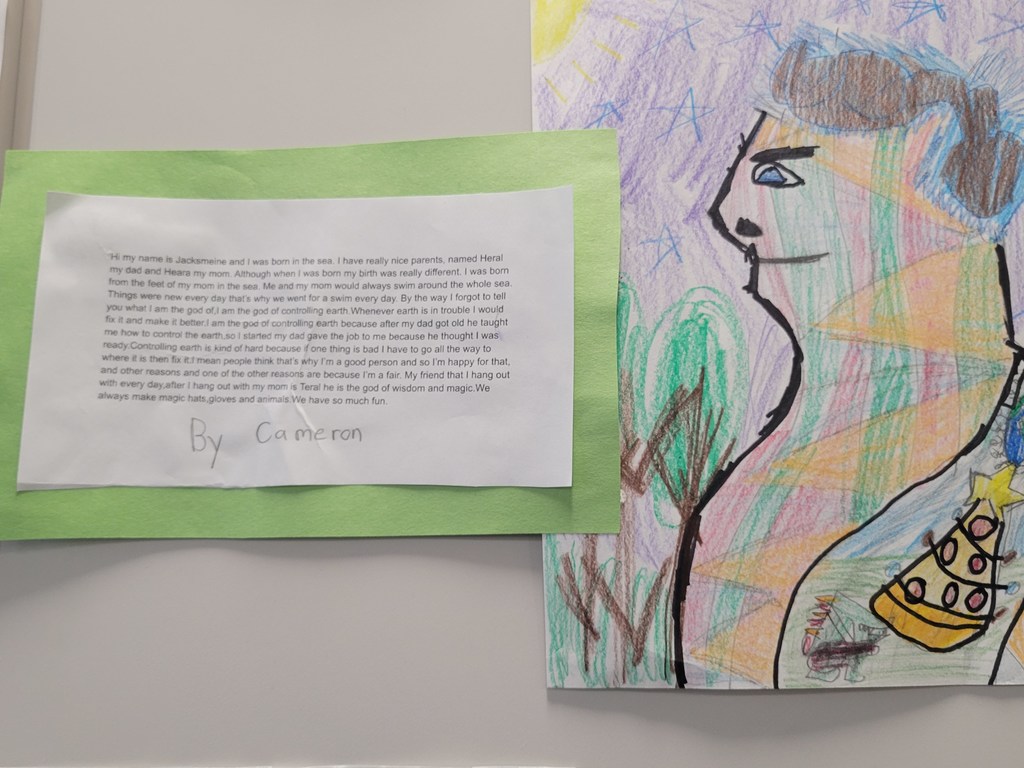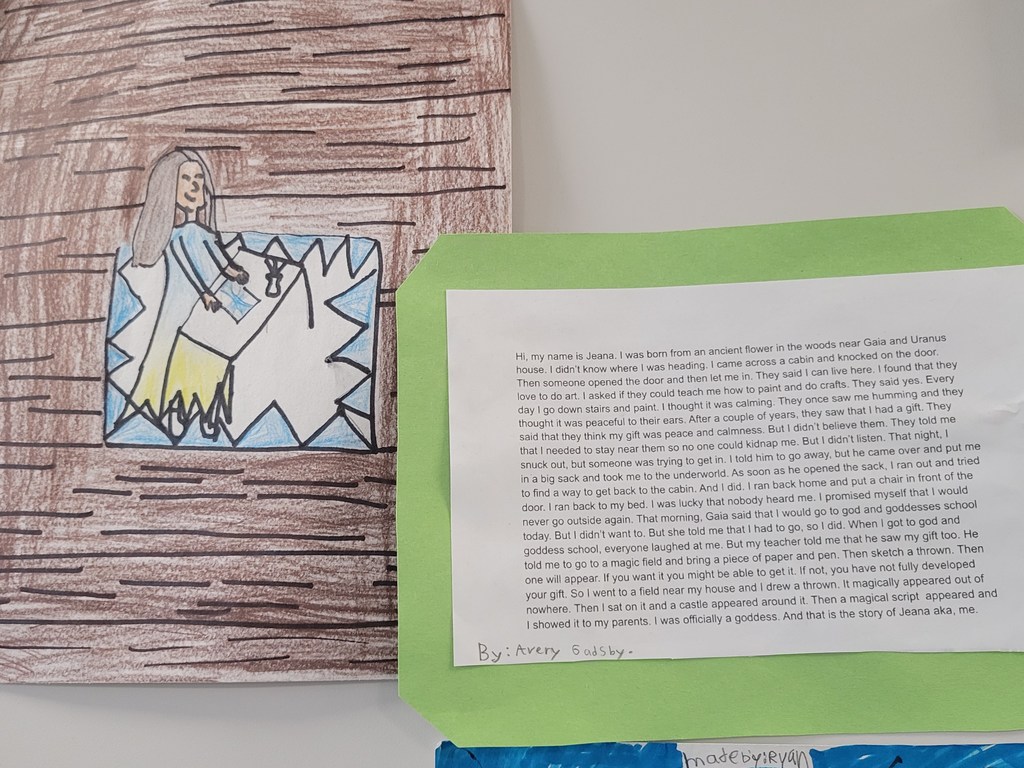 Kindergarten got a chance to use their imagination and create what they believe a leprechaun would look like! They are all so very handsome! The students also got to learn some of their sight words via the 'ol leprechaun himself! Holidays at Fairview Elementary are always so much fun!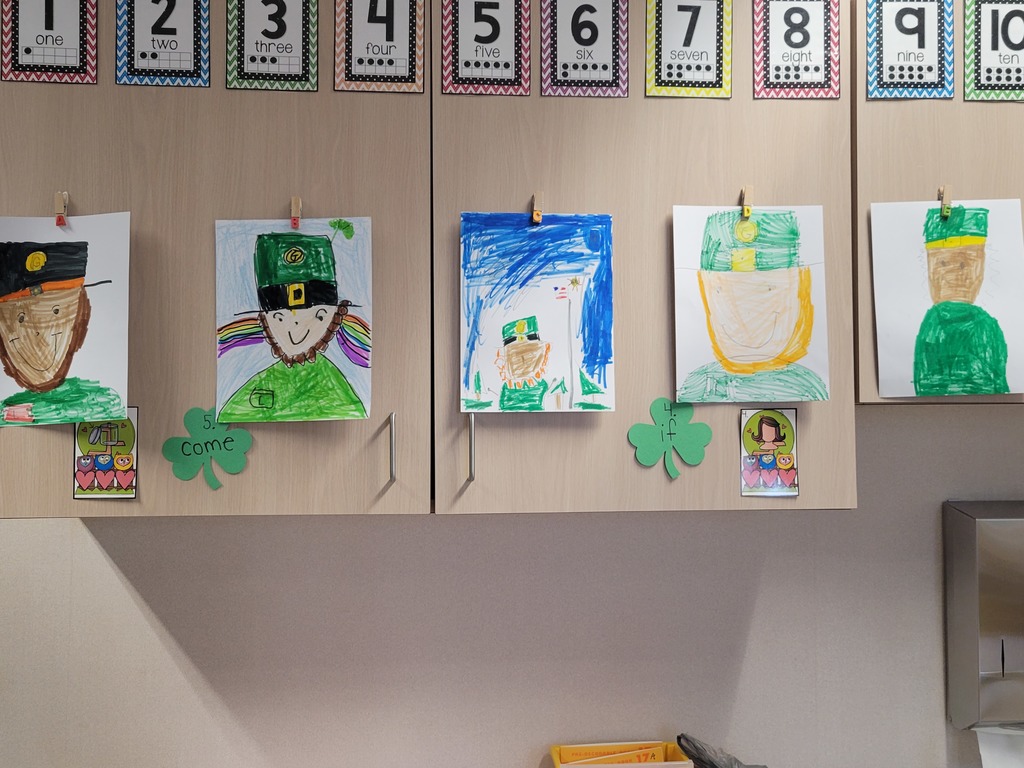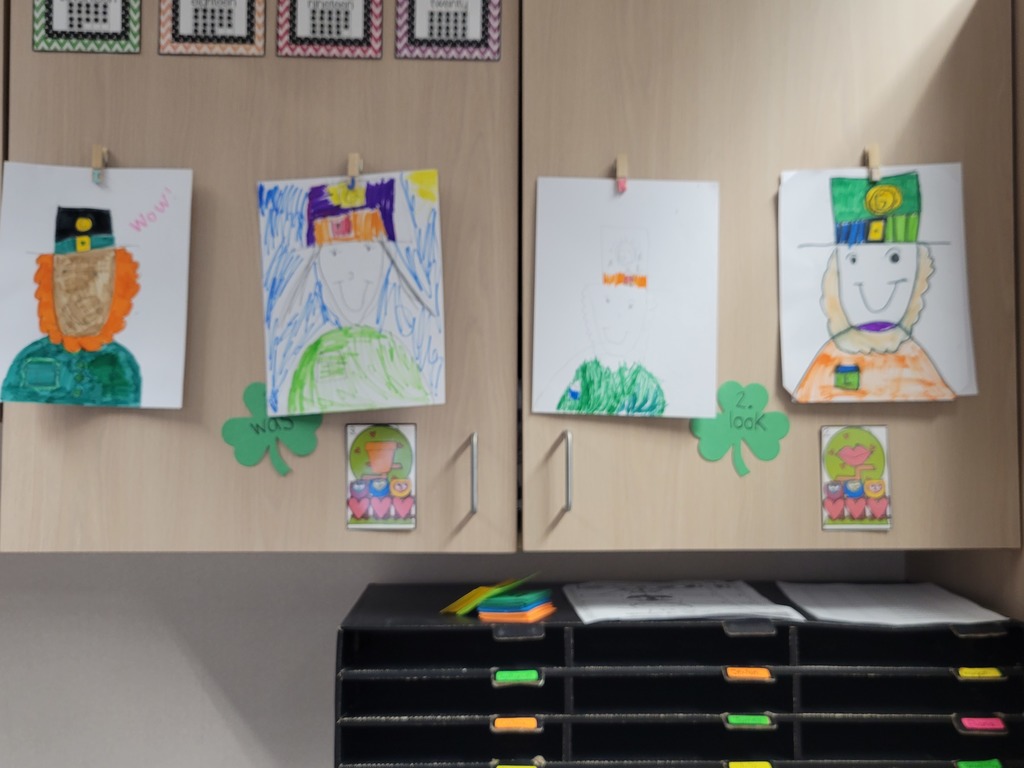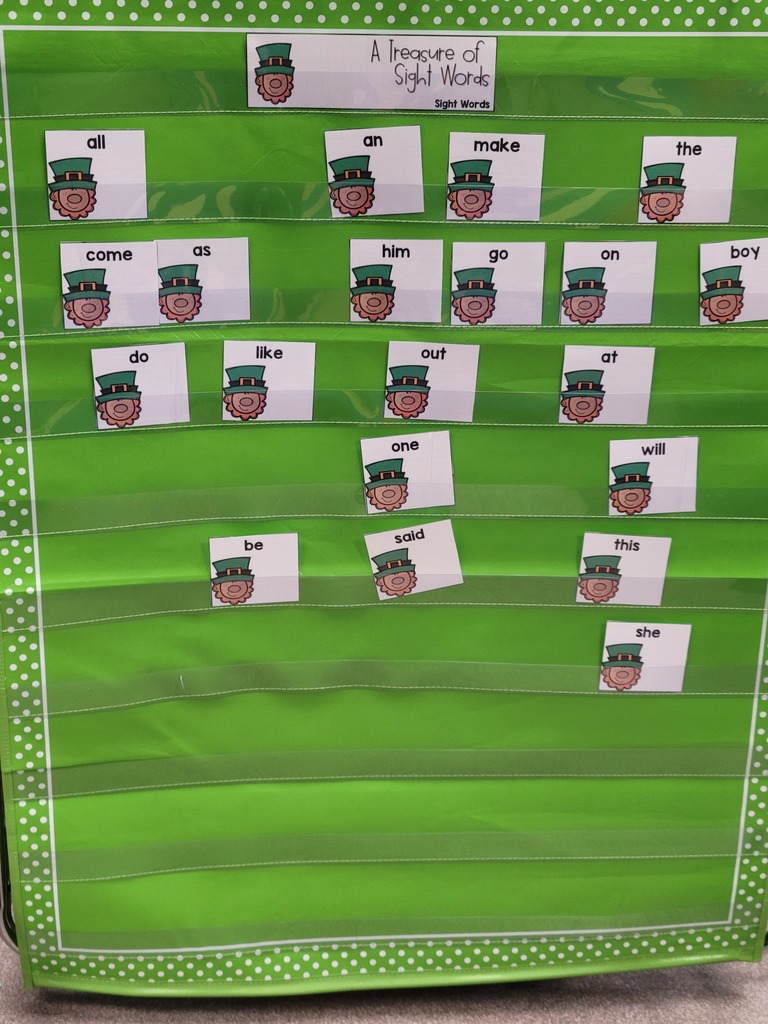 Miss Eichner's class has begun inviting in their "Mystery Readers"! They have loved having family members come into the classroom to read a story. The kids get clues supplied by their parents and they have to try and guess who it might be! We think the parents have more fun with it than the students!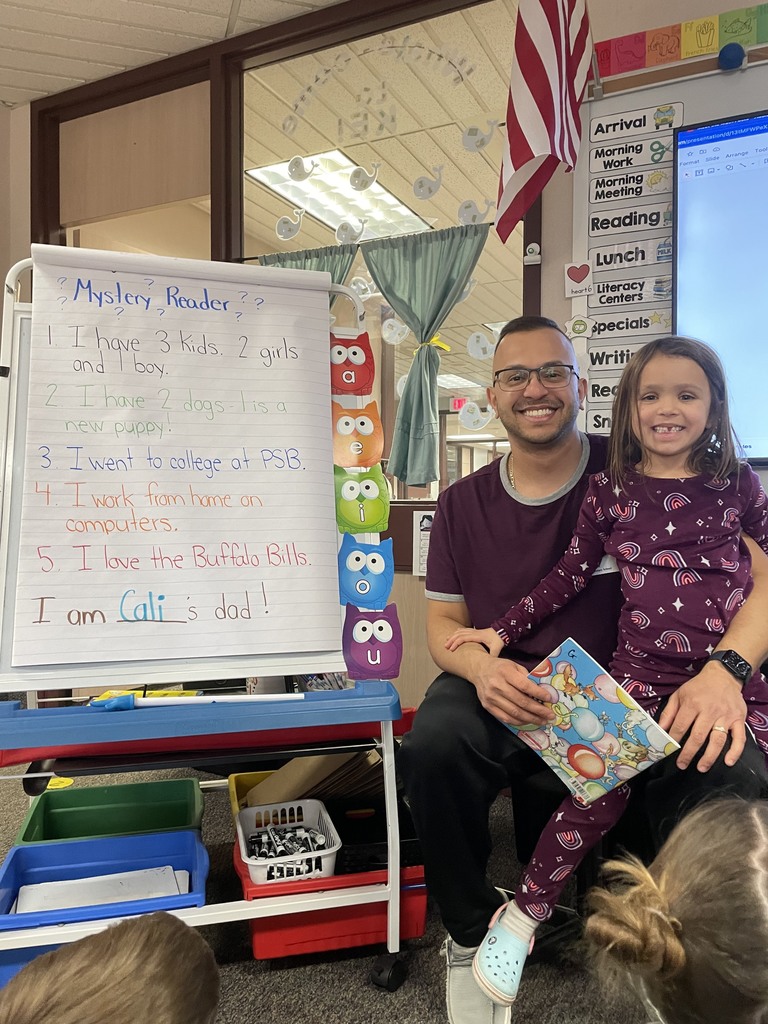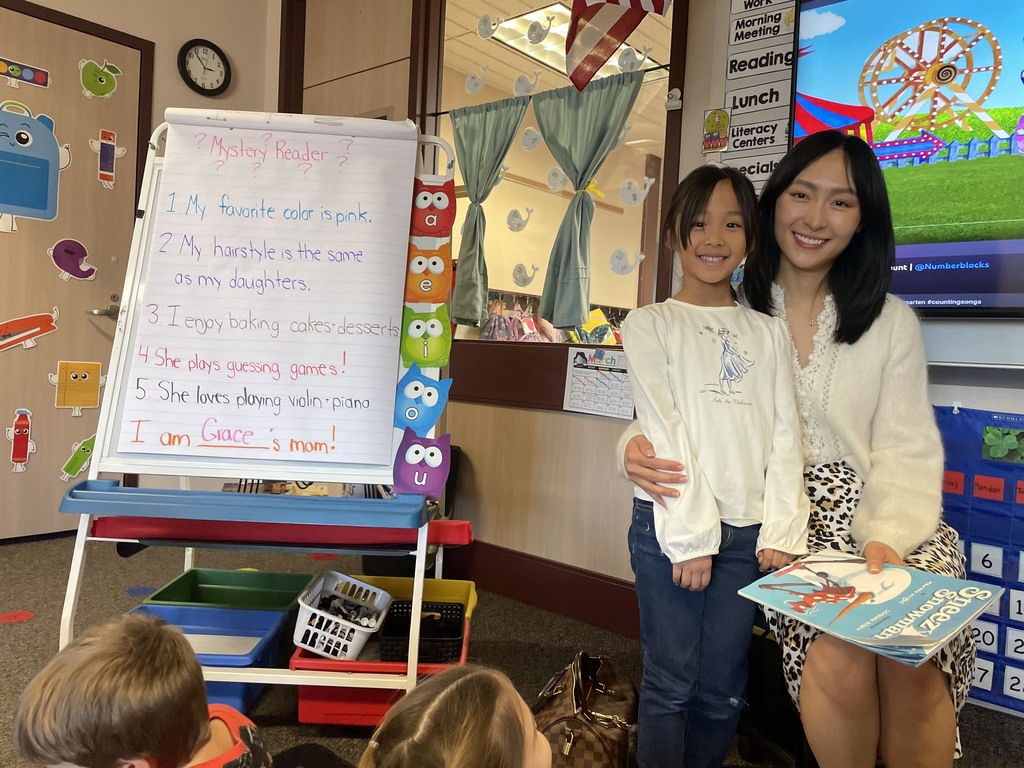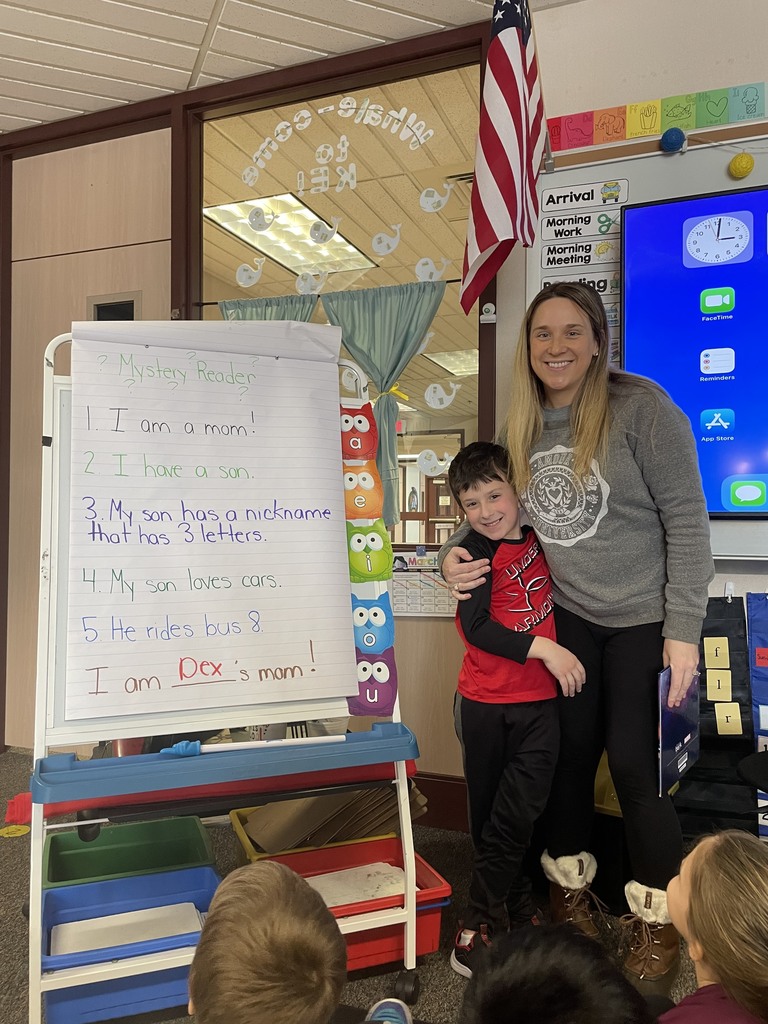 1st graders created their own "therapeutic puppy artwork" . We talked about textures, feelings, and the process of creating an artwork, such as molding clay and how art can be therapy. We discussed the therapy dogs and what their purpose is. What a fun lesson! The kids have really enjoyed it and they have done so good with the dogs! Now Ms. Lybrook wishes she had a dog in the art room all the time!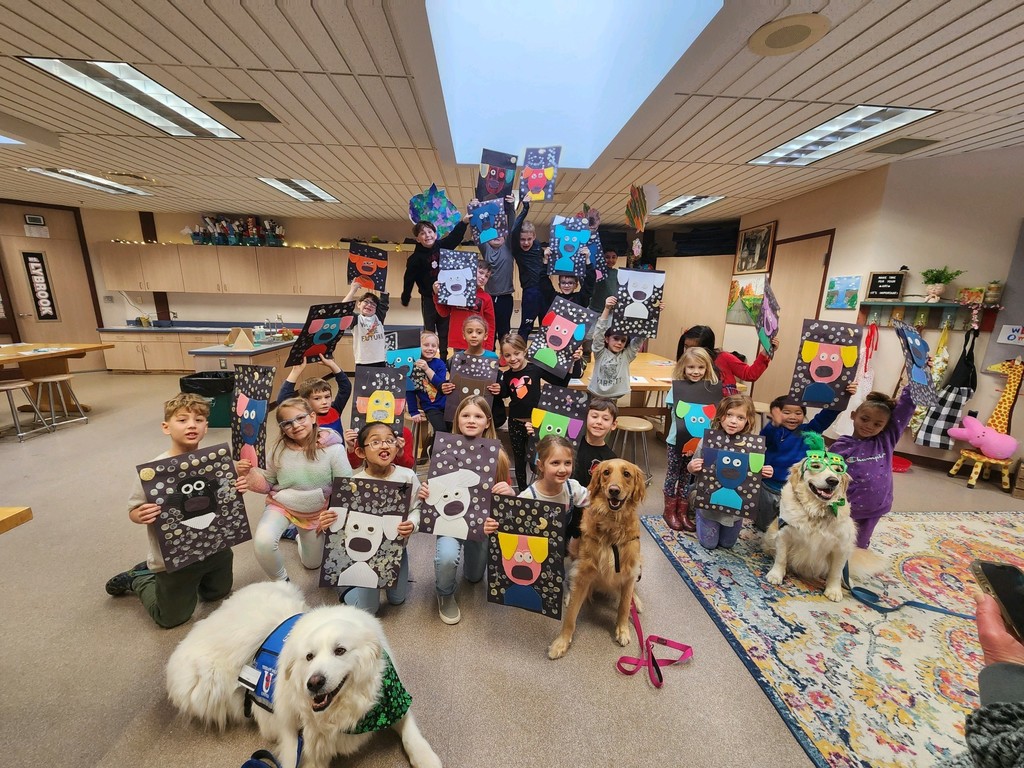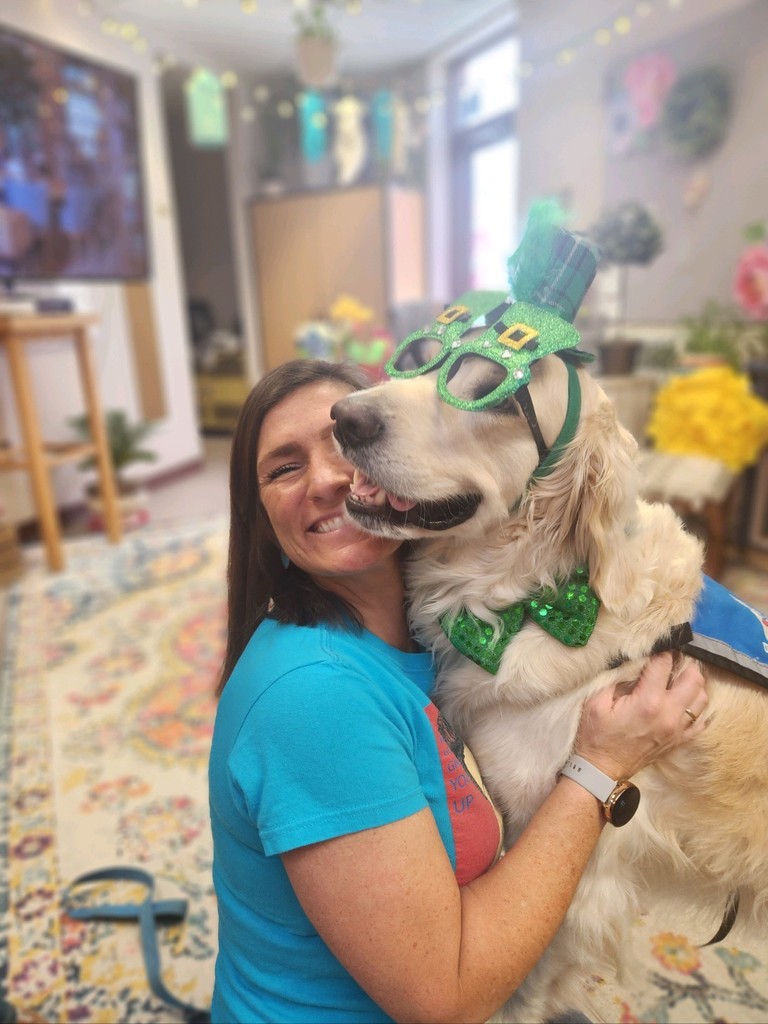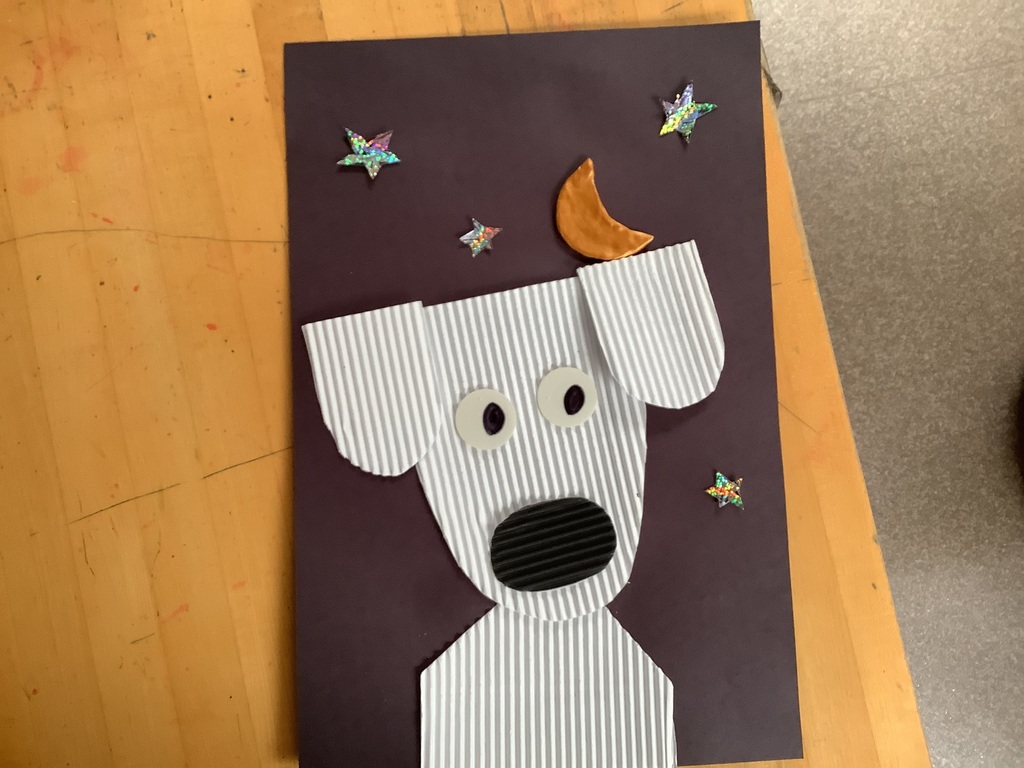 As part of our Read-A-Thon, the PTO had therapy dogs come in from Alliance of Therapy Dogs. During their Library special, student had the chance to read to the dogs. Needless to say, it was very well received by everyone alike...students, teachers, dogs, but definitely not more than the office secretaries!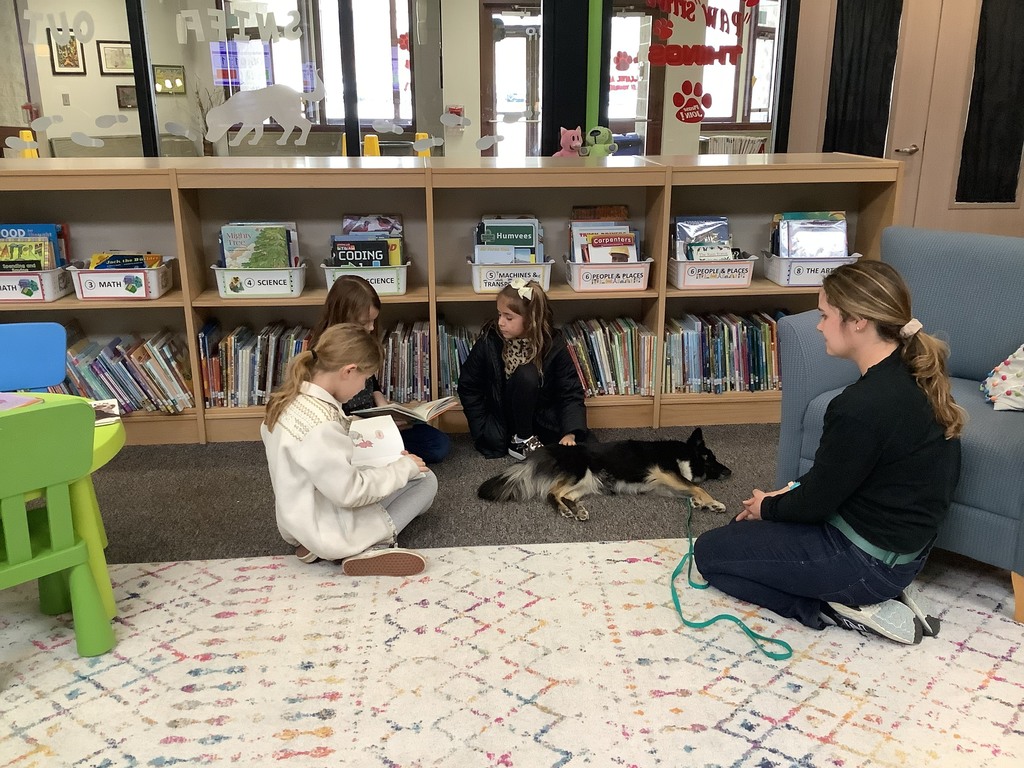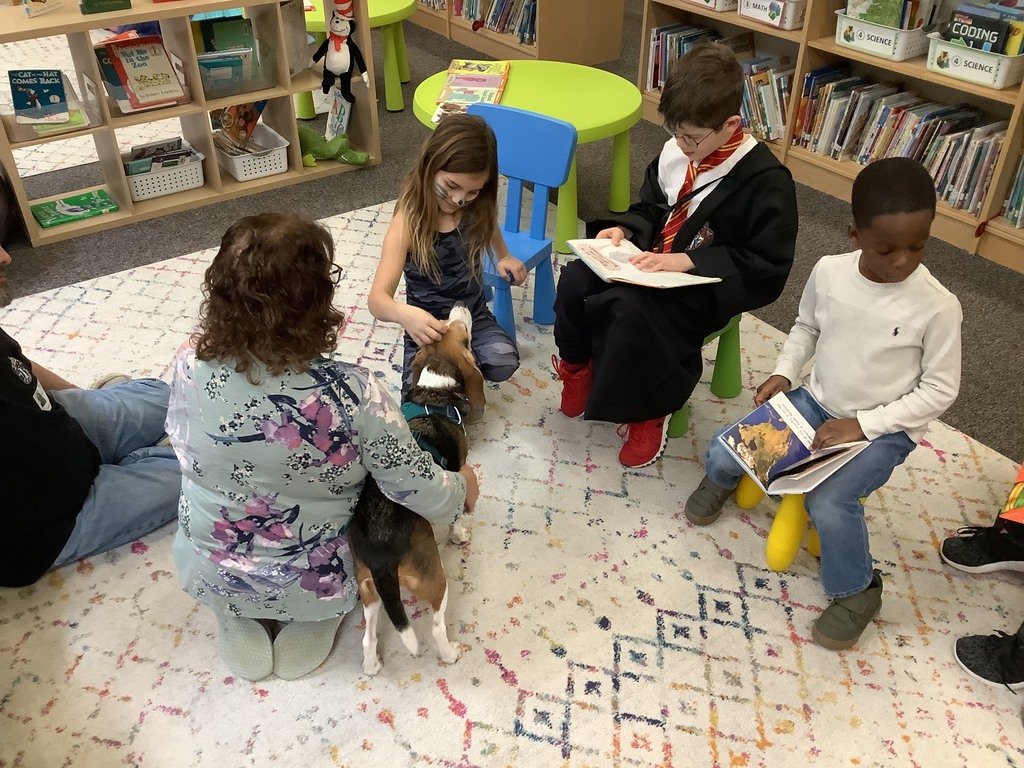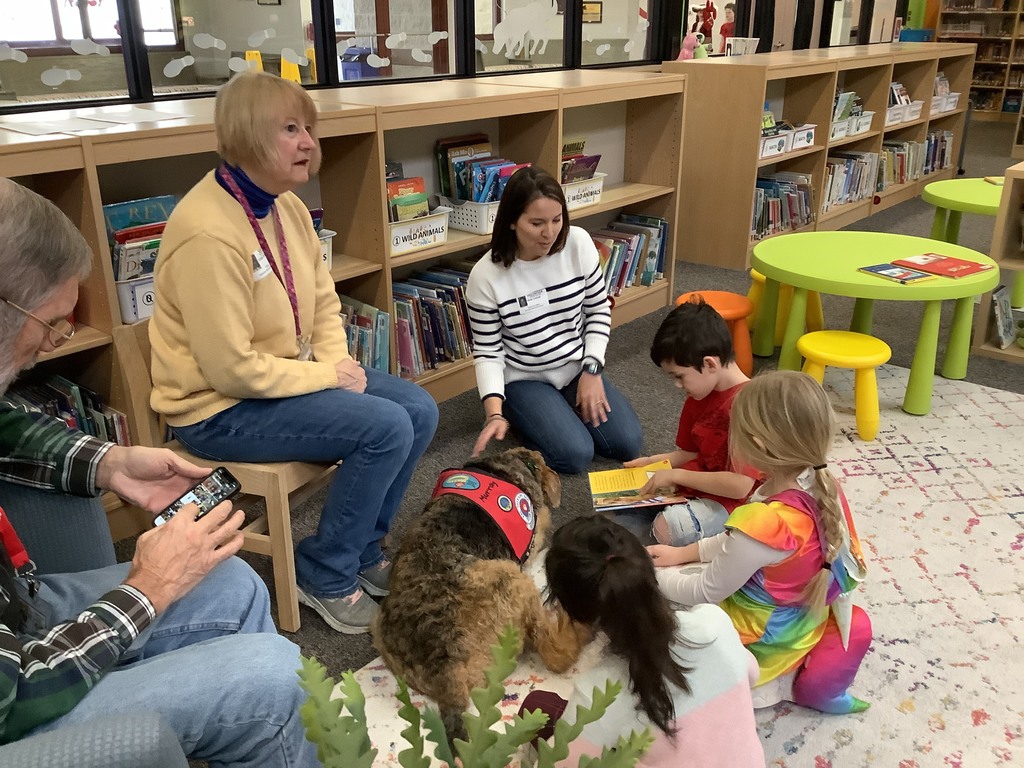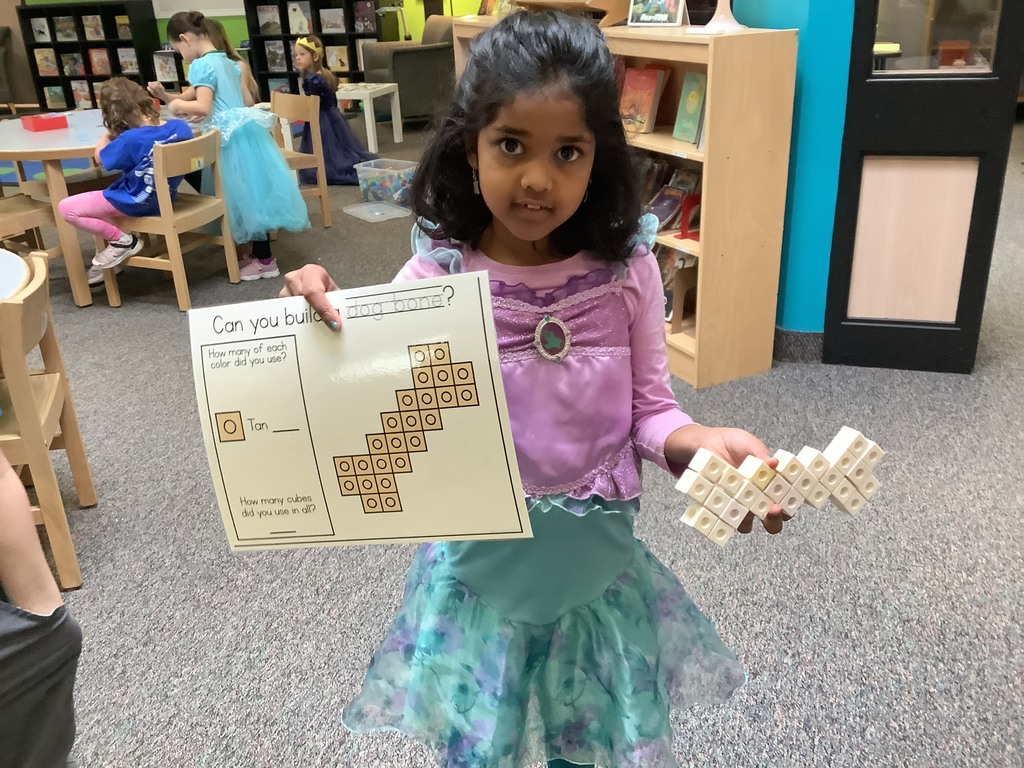 Read-A-Thon therapy dogs Part 2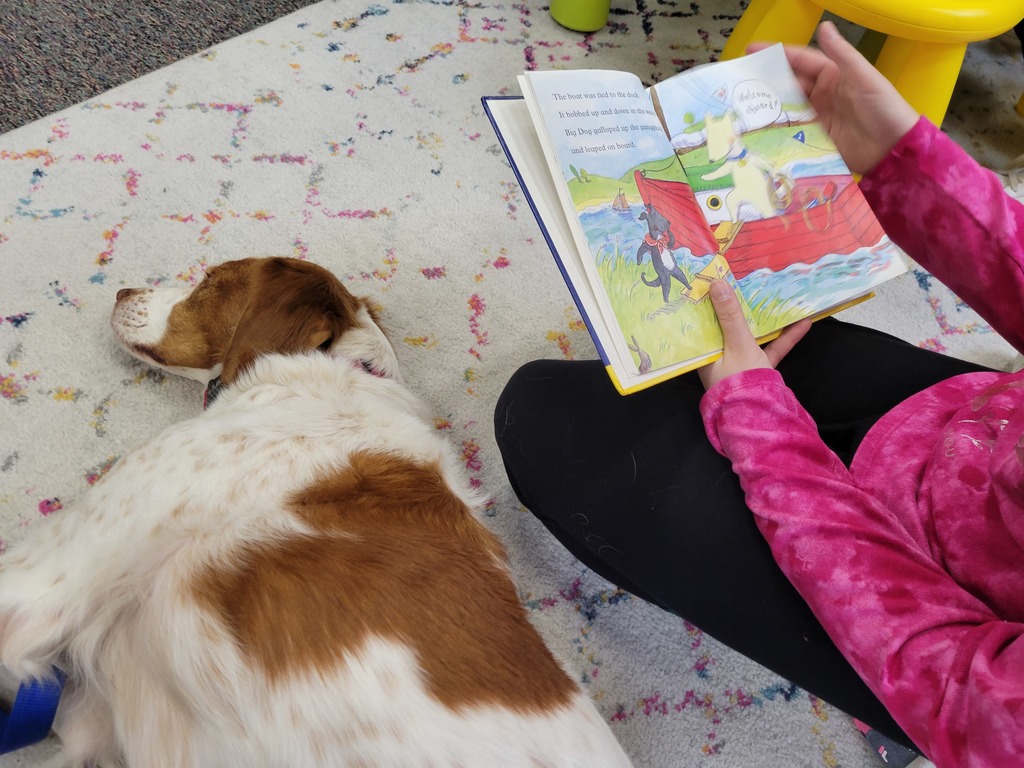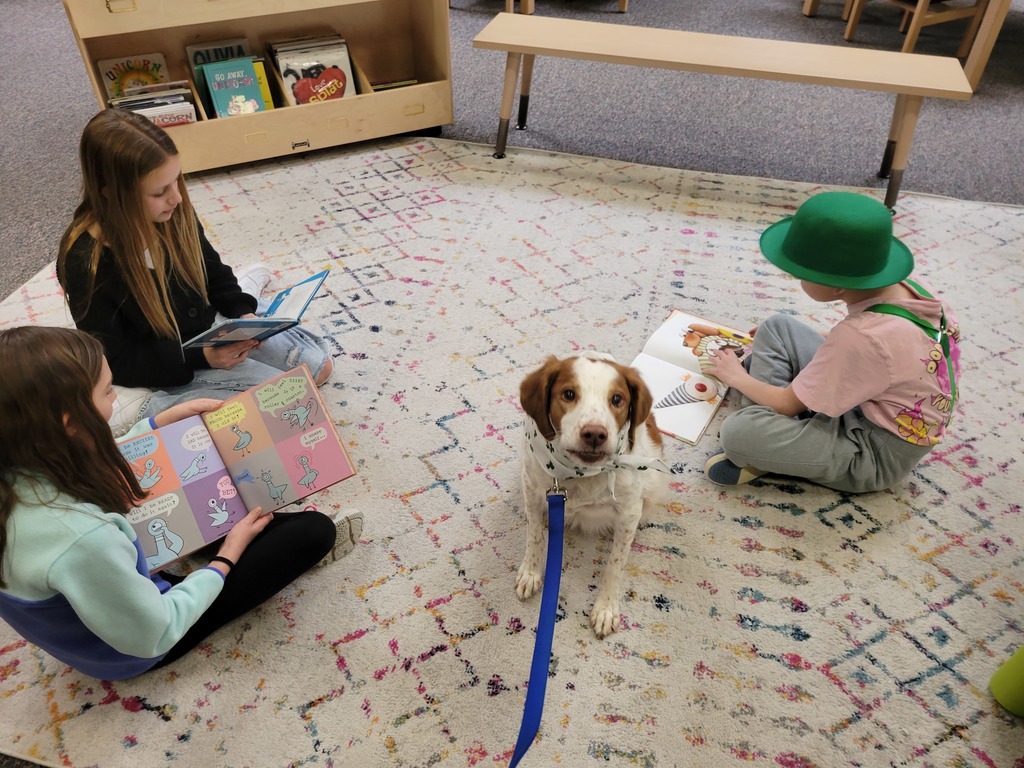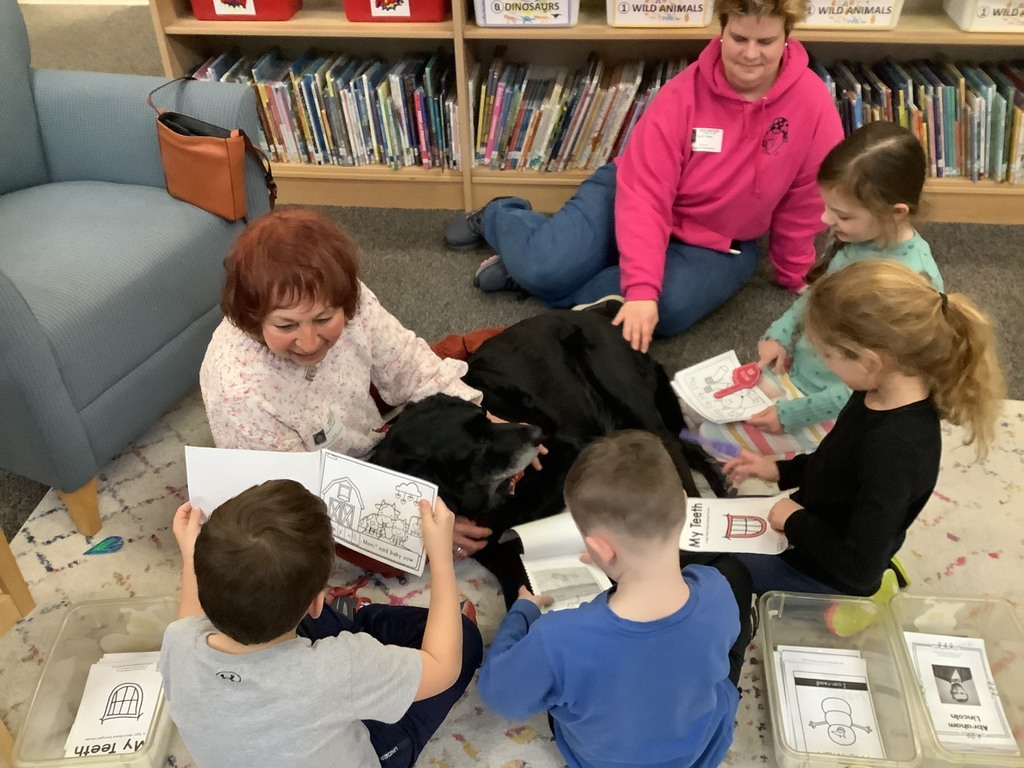 Read-A-Thon therapy dogs part 3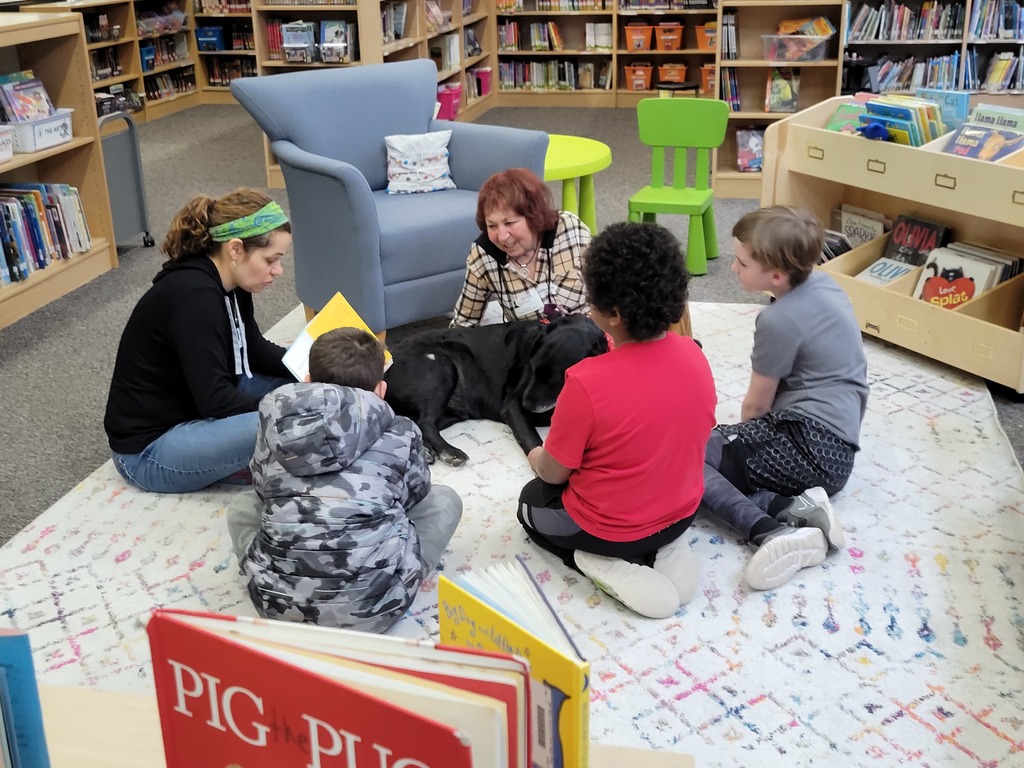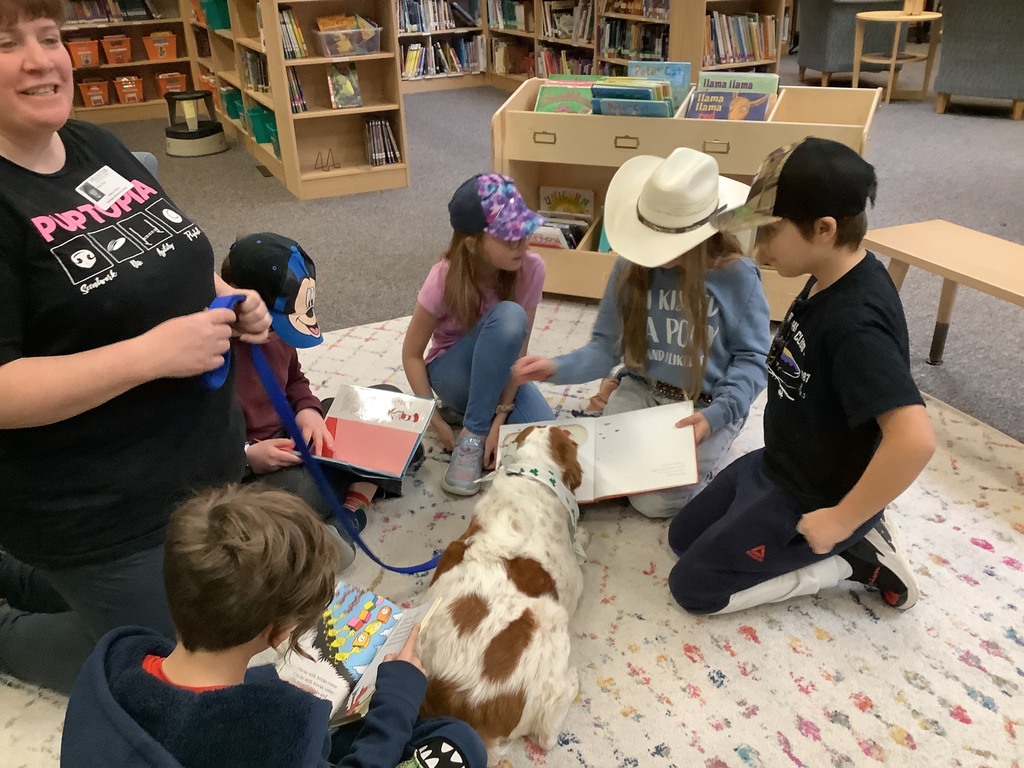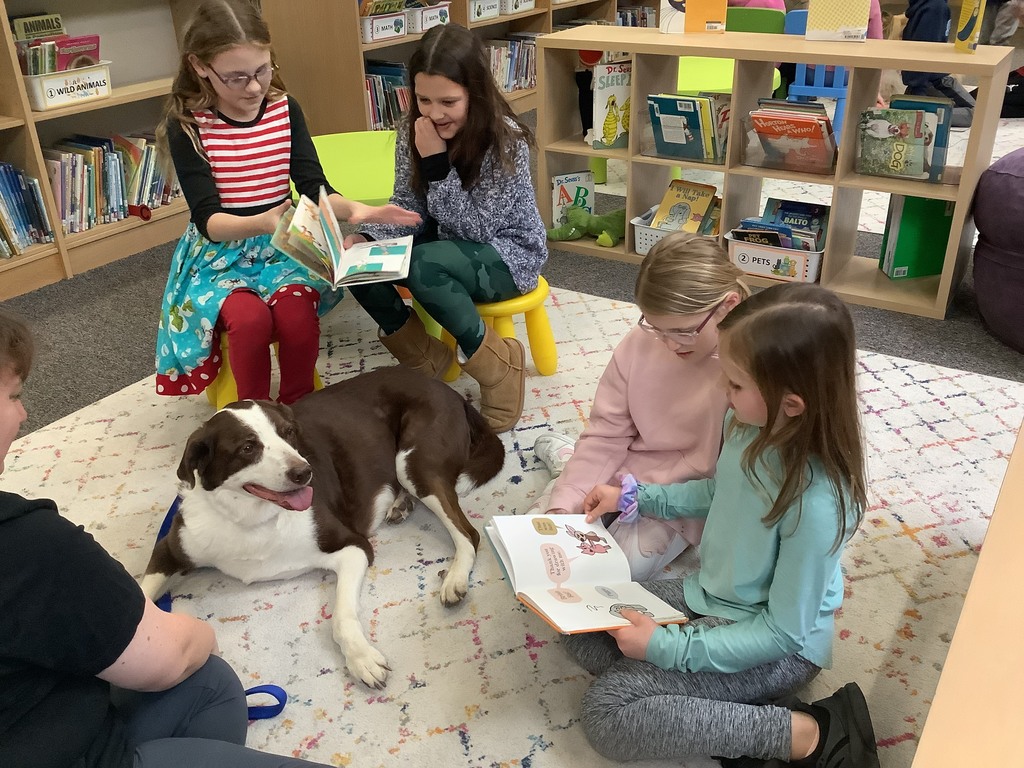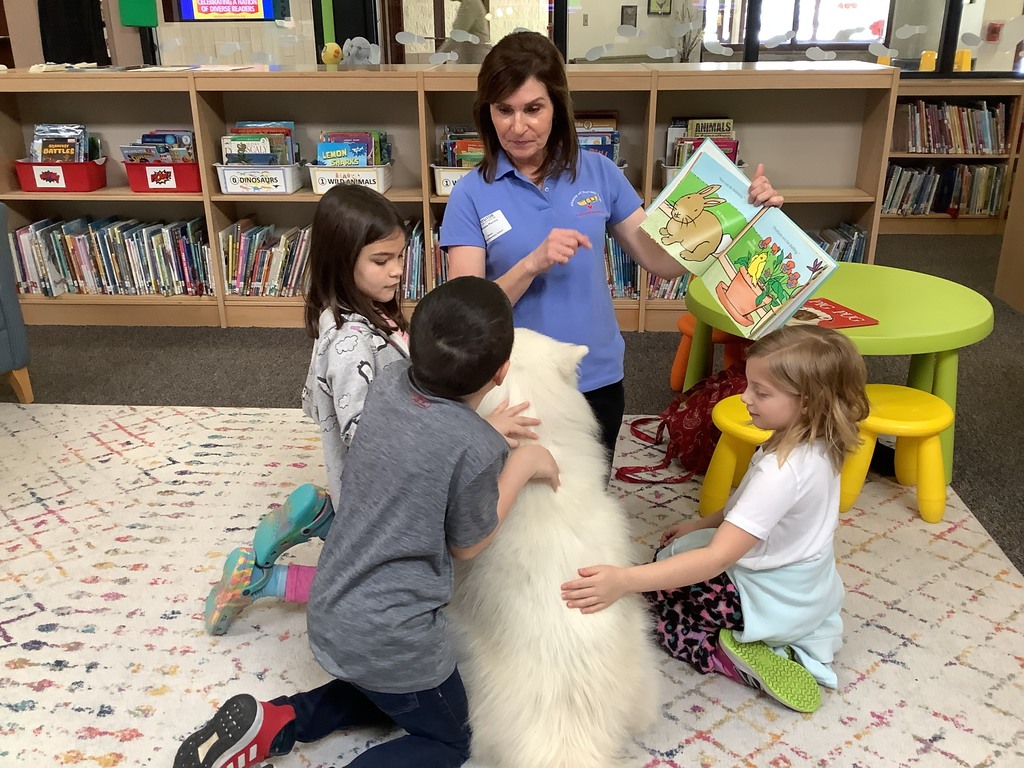 Last week we celebrated Read Across America week! We had such great themes everyday, such as Mixed up Monday, Wild Wednesday and Fun Friday. Thursday was Think About It Thursday...students (and teachers) were encouraged to dress up as their favorite book character. We had everything from Harry Potter to Crayons to Rock, Paper Scissors. What a fun way to get our students excited about their favorite books and being creative!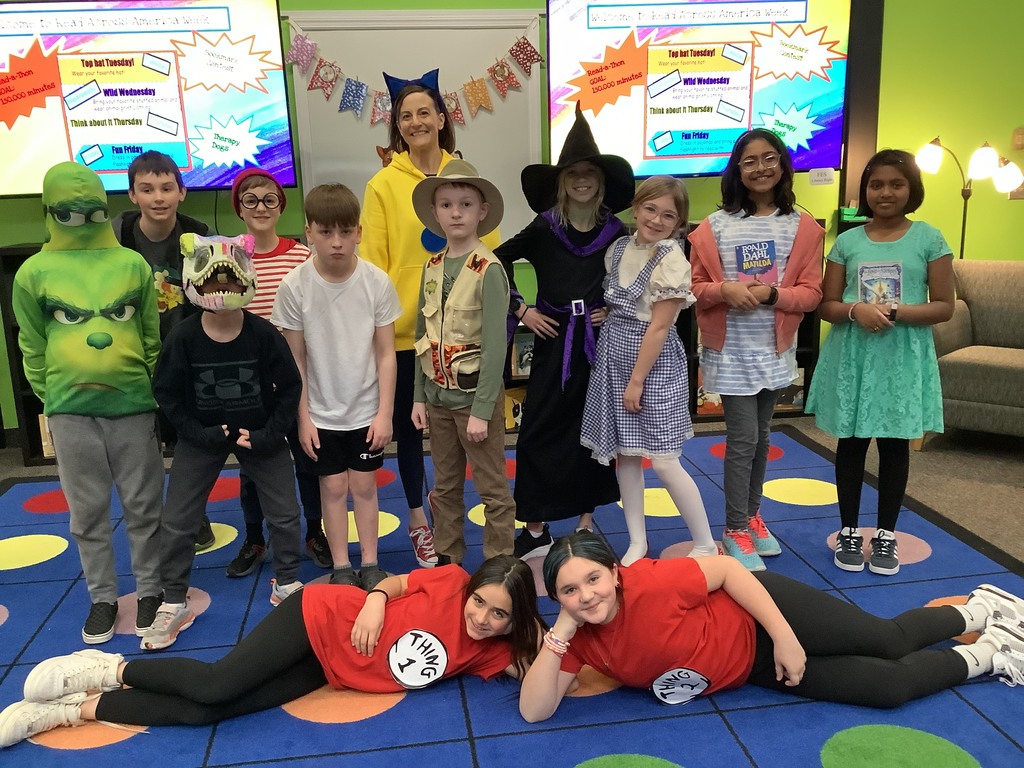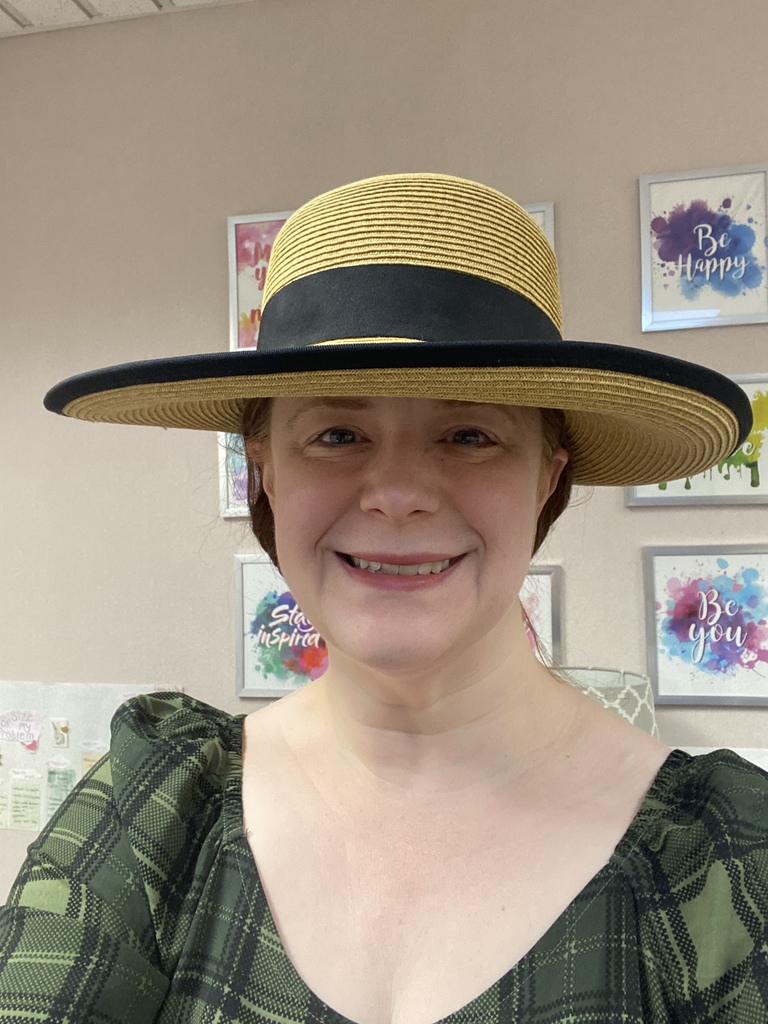 Our Kindergarten classes have started a new morning activity, Brain Gym! Once every 6 days for 20 minutes, each Kindergarten class travels to the gym to exercise their muscles and brains. Mr. Quiggle, Mrs. Filippi, and the Kindergarten Team have joined together to increase bilateral coordination and enrich our students' phonics skills.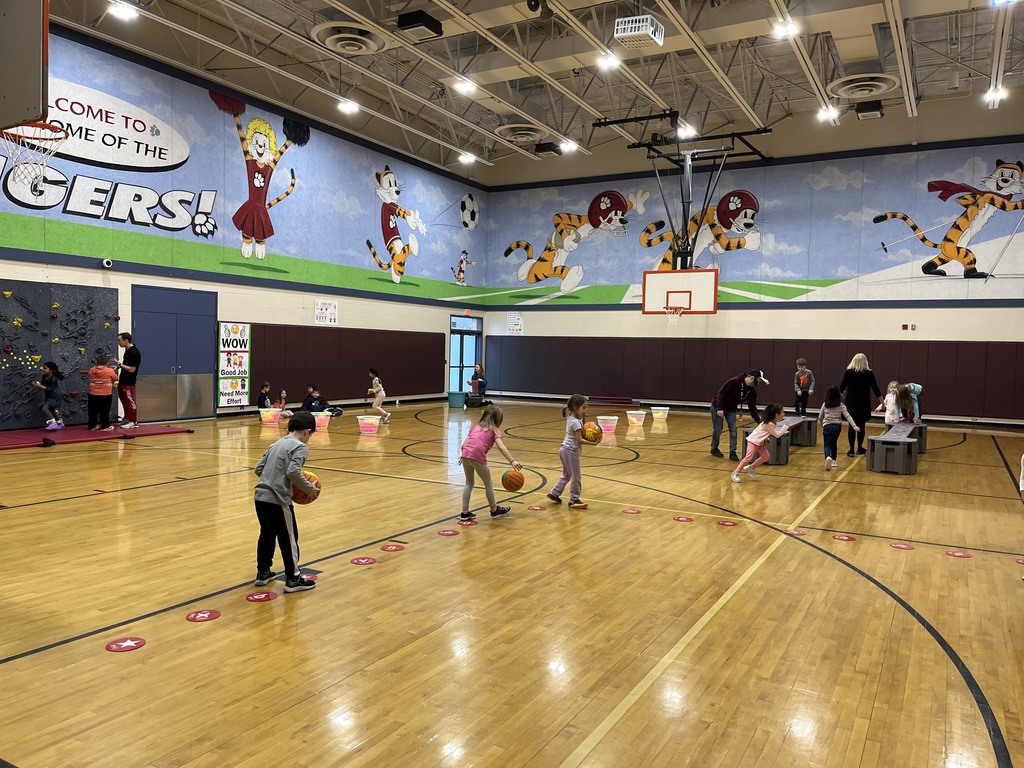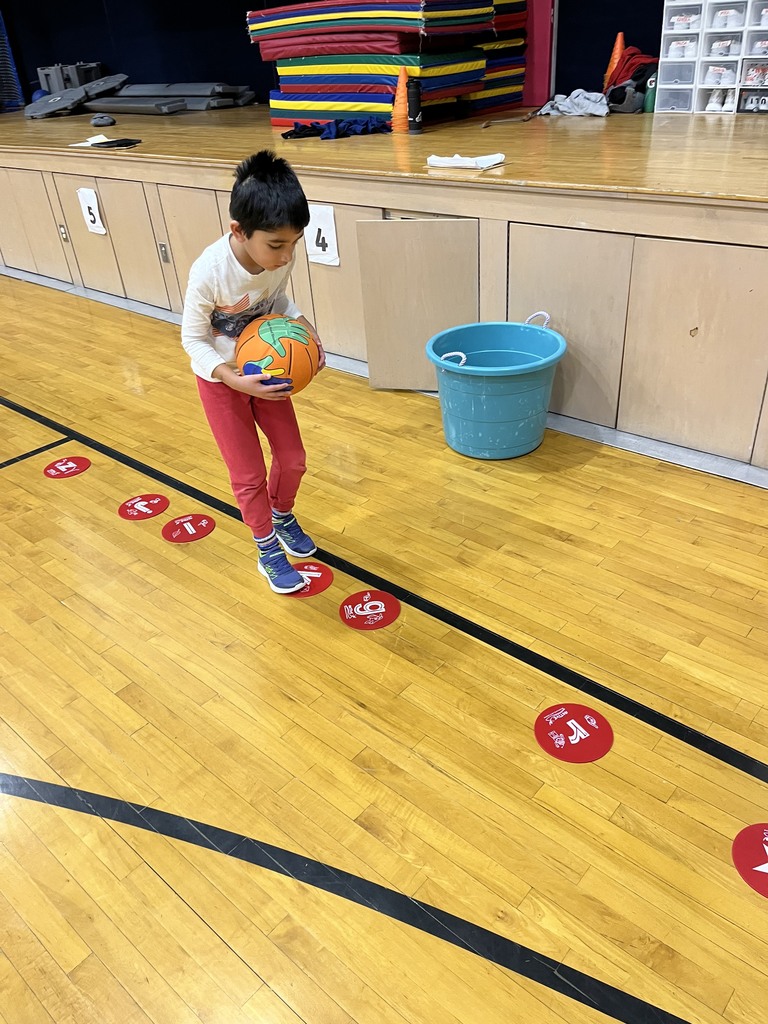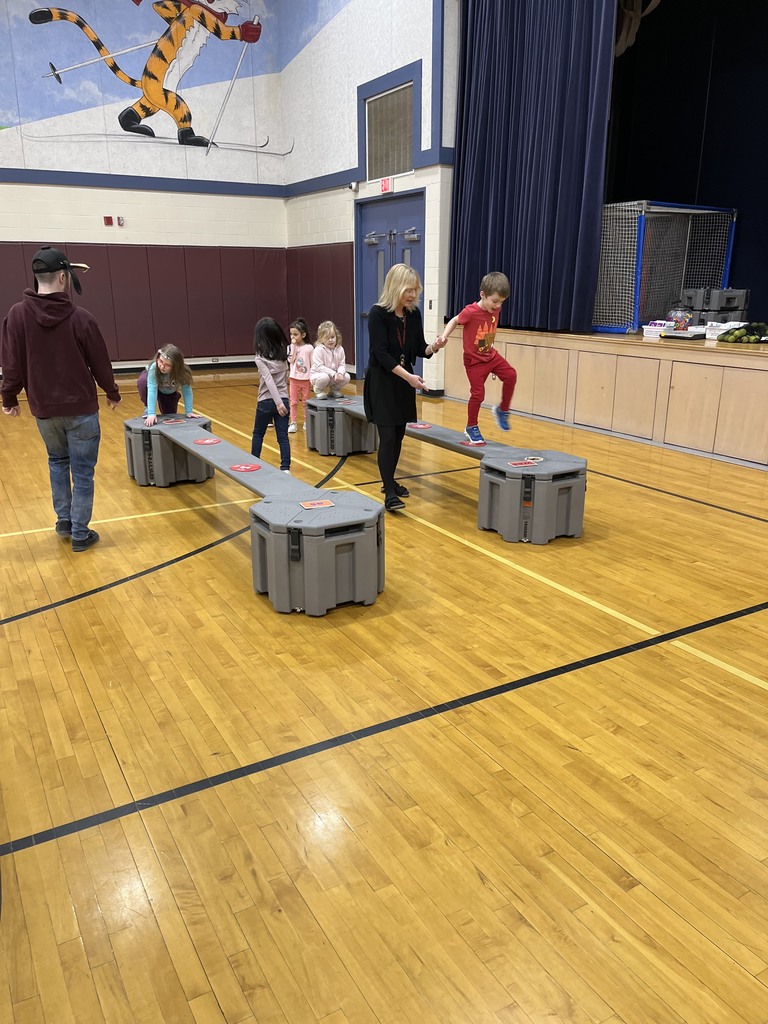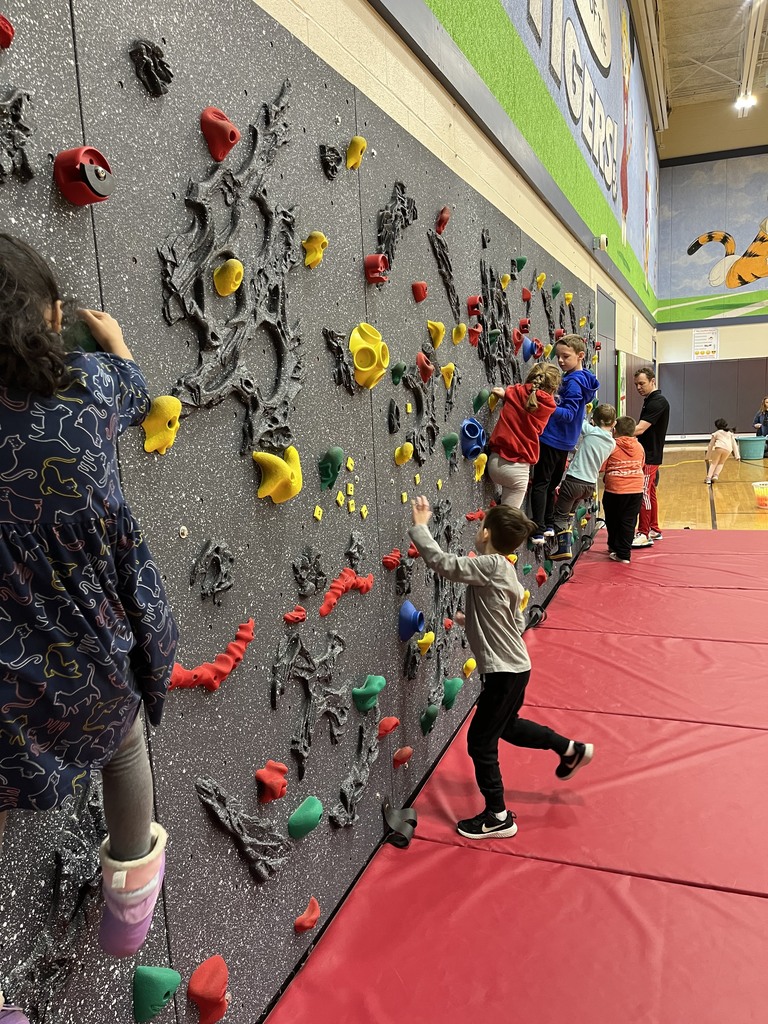 Jimmy Strand from the I.U.5 was in Mrs. Smith's Kindergarten class showing our Kindergarteners how to use a new math tool called a Rekenrek. A Rekenrek is an arithmetic frame designed to help students visualize addition and subtraction strategies. Students focus their learning on groups of 5 or groups of 10 up to 100. Students love using with new tools that offer them different ways to learn!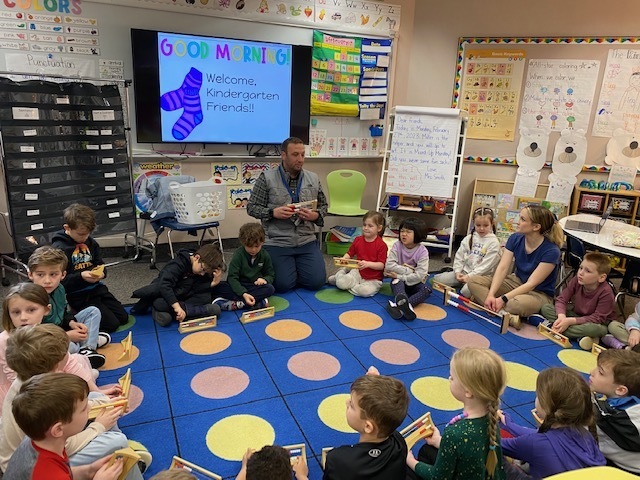 Art students paint brushes, paint strips, and a zentangle design for their artwork. Ironically they didn't use paint for this project at all! They used chalk pastels, sharpie markers, cardboard, yarn, and metal. The collage of materials and mediums made for a unique artwork!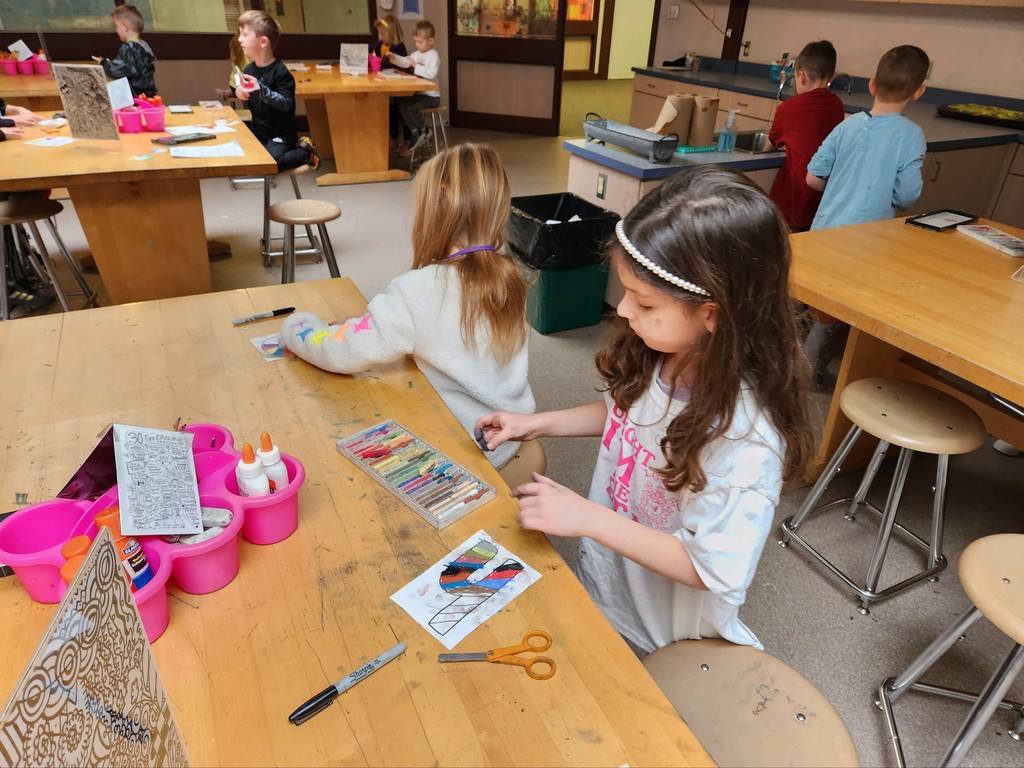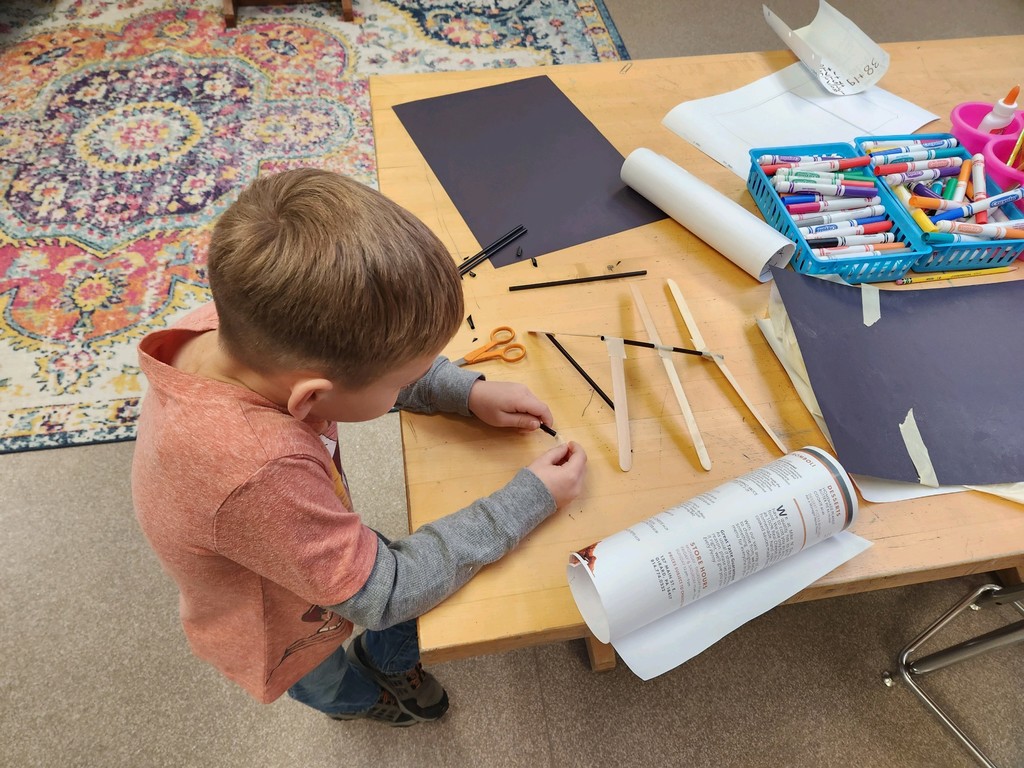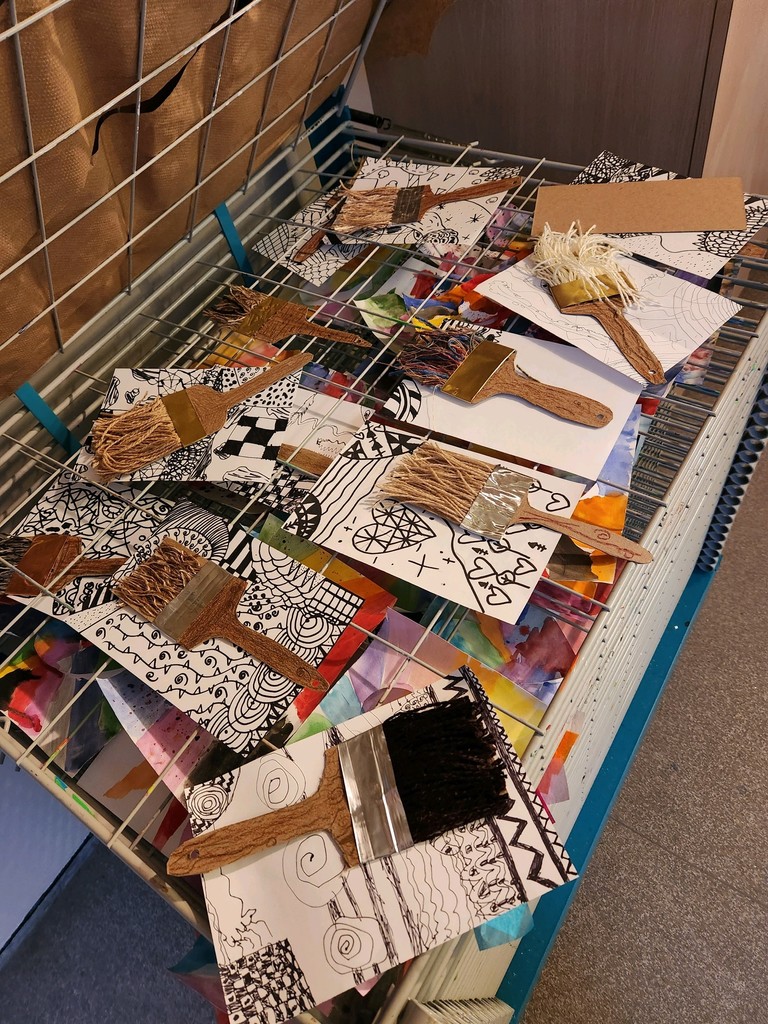 In gym last week, the students did an activity called "Pace Maker." Pace Maker is set up as a race that works on their coordination skills, and how to pace themselves during physical activity.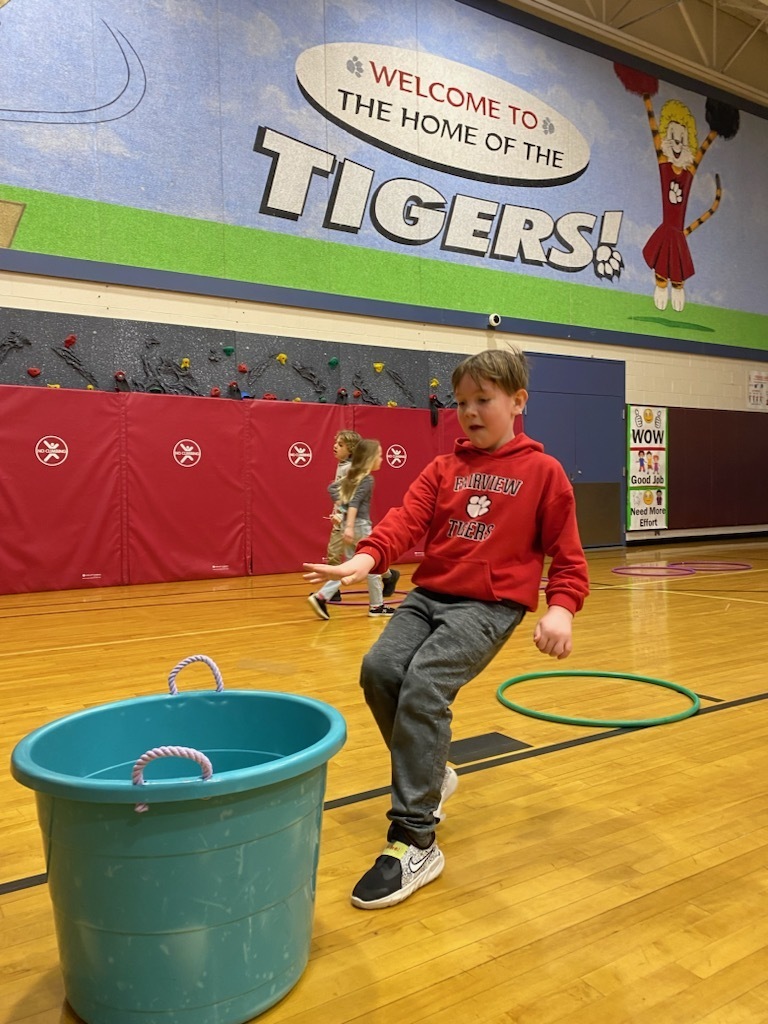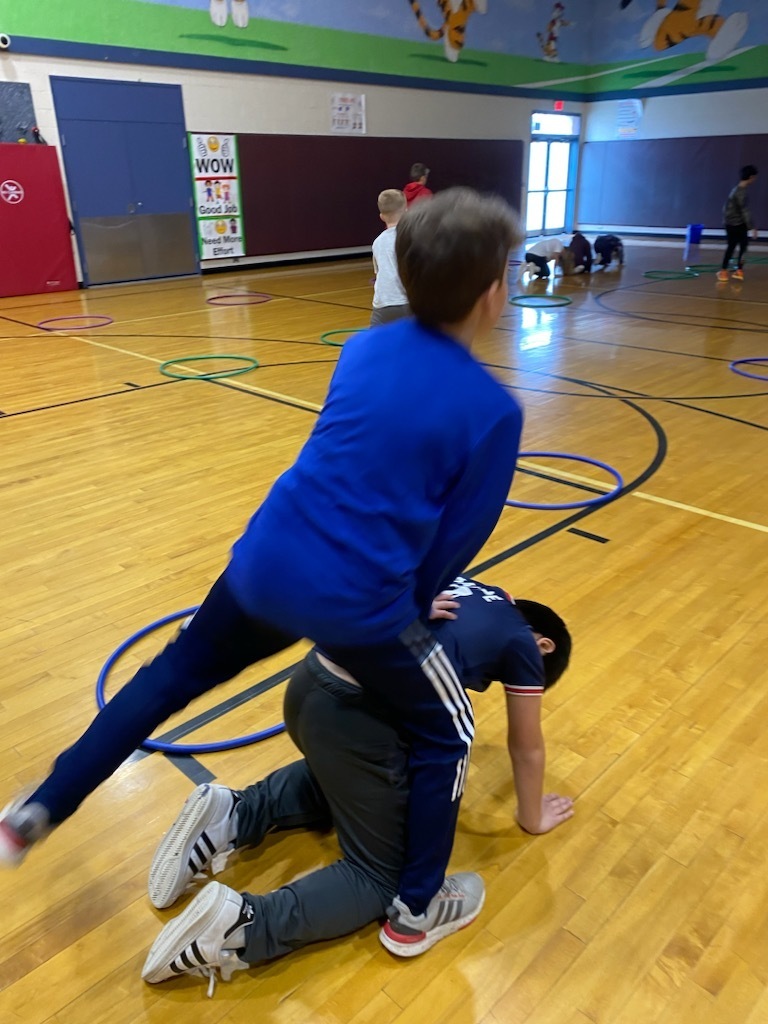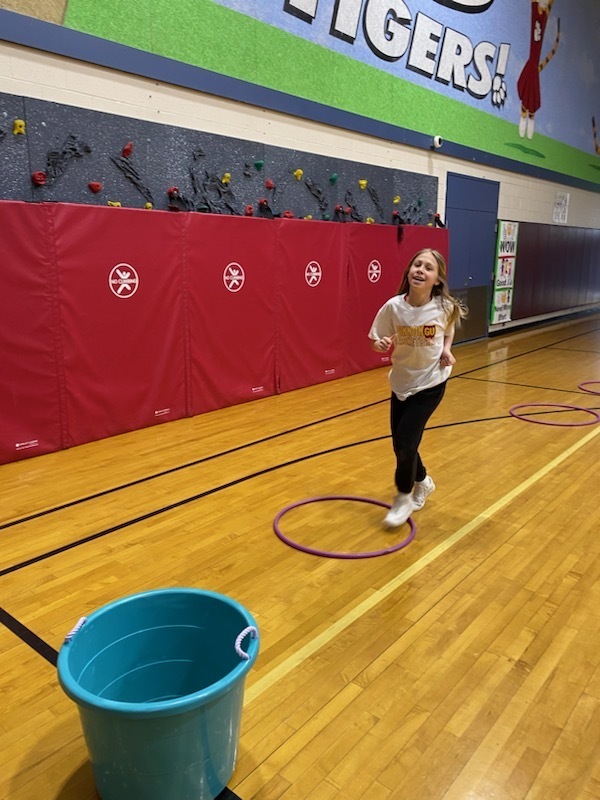 Our Youth Americorps members attended the Board meeting this evening tonight to discuss their volunteer experience. What a great group of students! From left right Autumn Liccardi, Maren Sobin, Annie Walker, Mia Laquidara.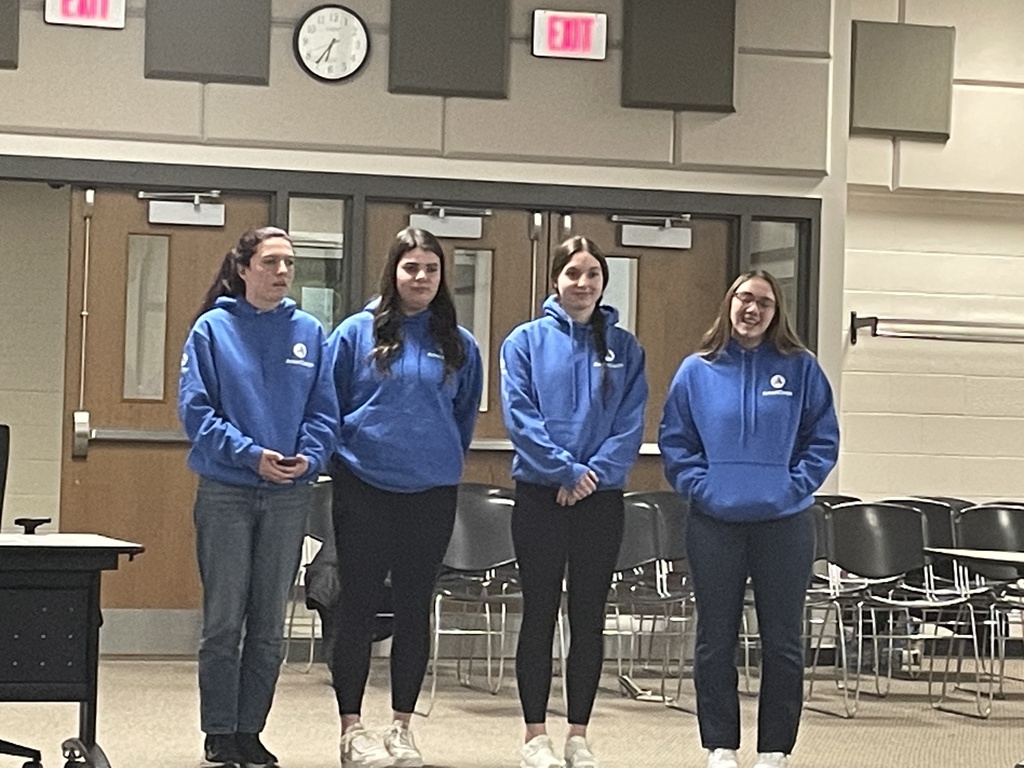 Our Youth Americorps members attended the Board meeting this evening tonight to discuss their volunteer experience. What a great group of students! From left right Autumn Liccardi, Maren Sobin, Annie Walker, Mia Laquidara.

The gifted students had an opportunity to check out the "chill room" at FHS with Mrs. Enterline and Evie, her therapy dog. The students enjoyed checking out the space and giving Evie some treats. The chill room is a place that students have the opportunity to utilize if they feel the need for a break if they are feeling overwhelmed. Our students really enjoyed the visit and even expressed how they'd like to visit again!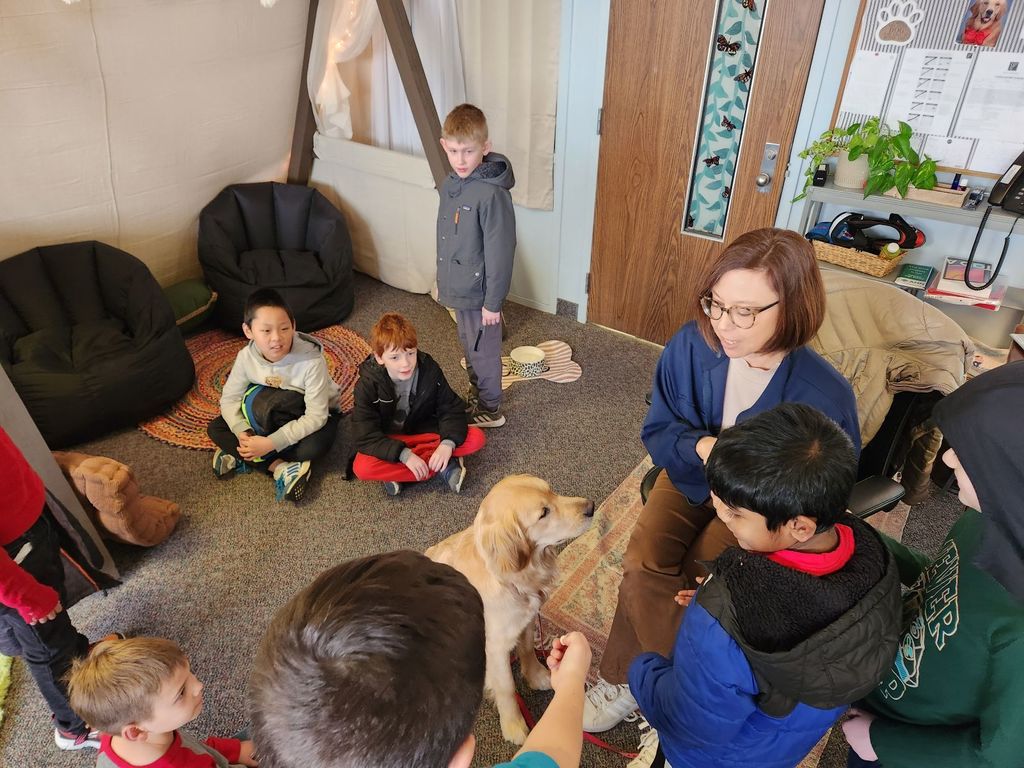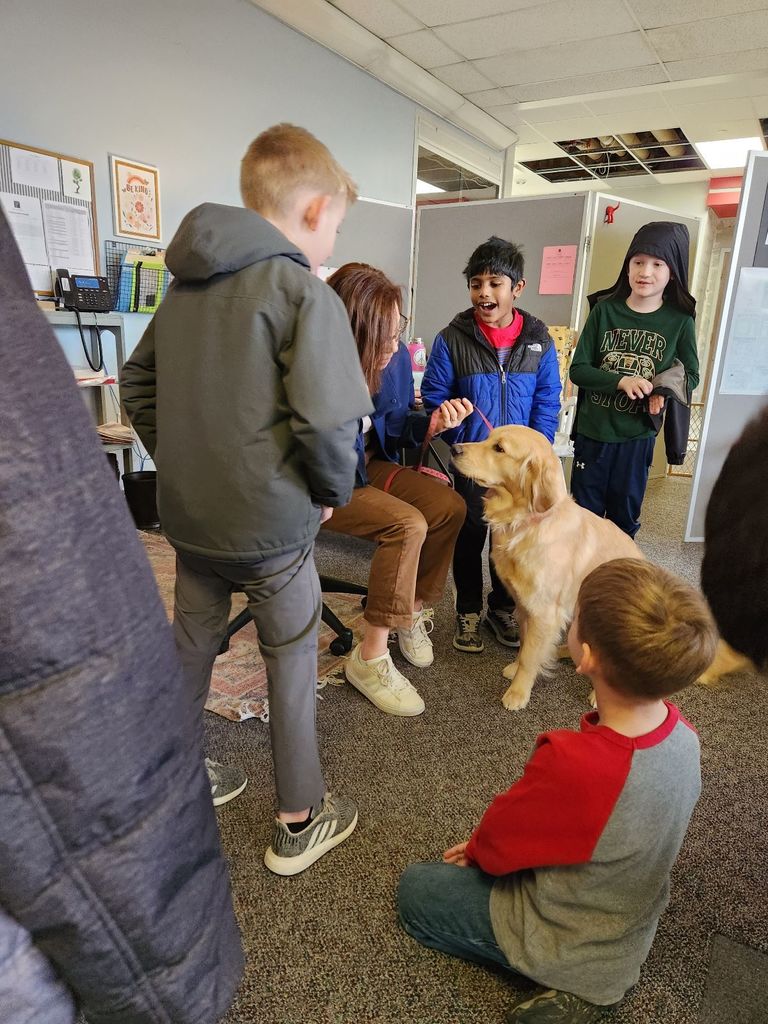 In Character Strong, fourth graders were talking about courage. Their challenge was to make a contraption that would keep an egg safe from a small drop. They were encouraged to have courage by making their ideas heard to the whole group.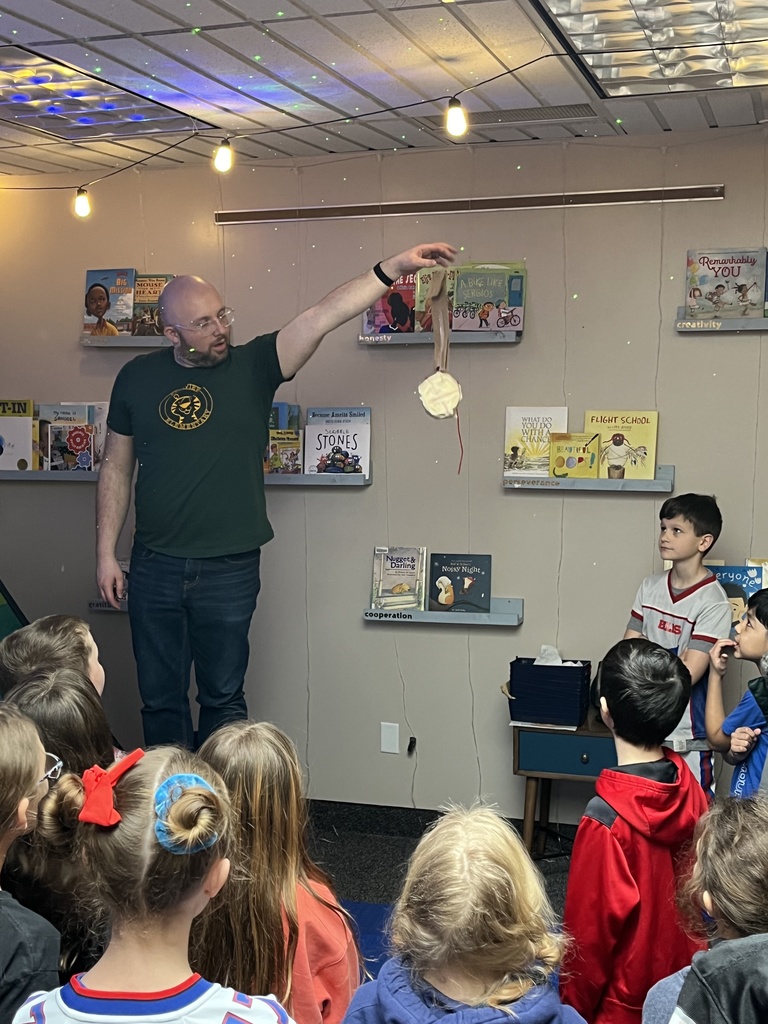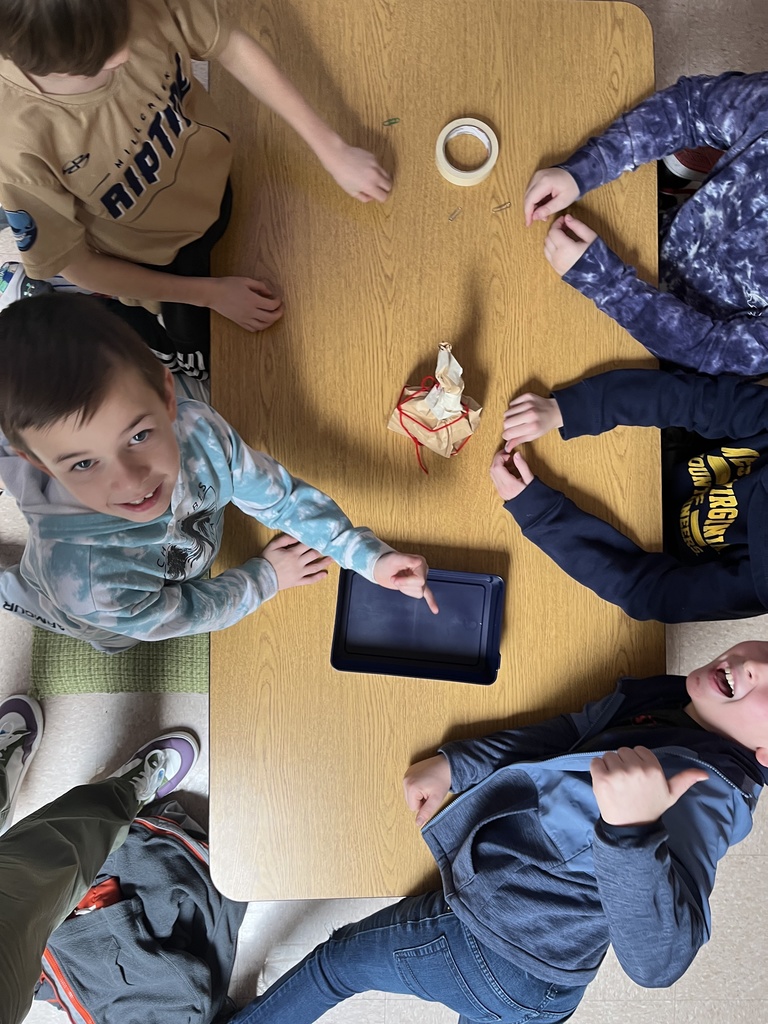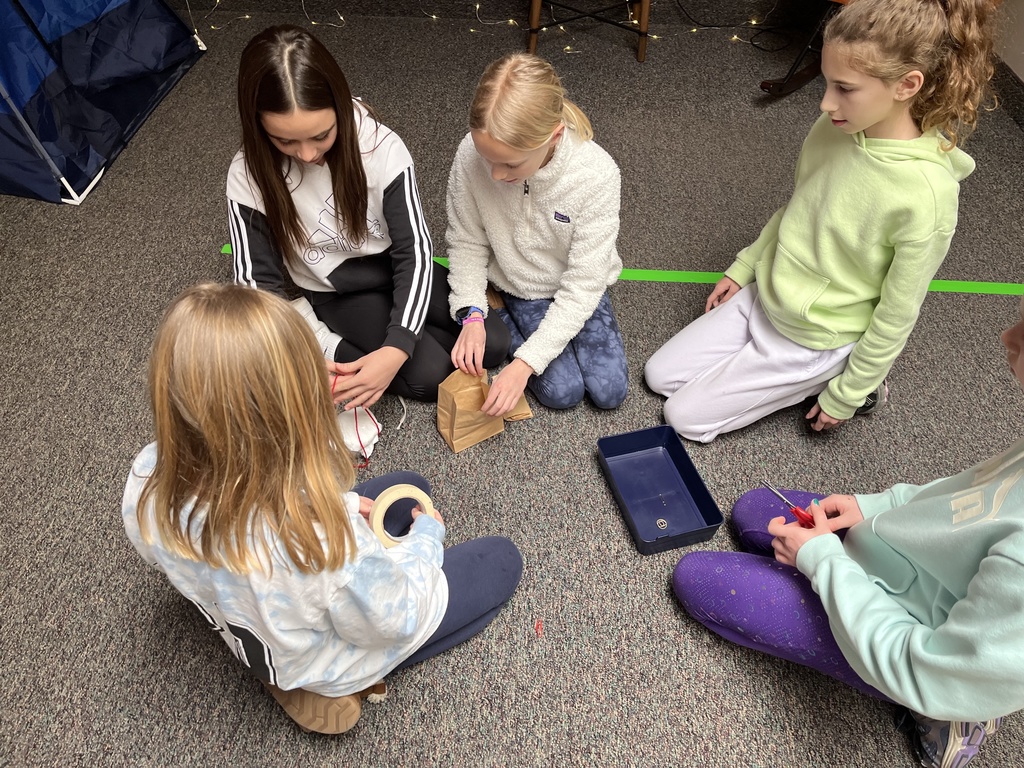 Kindergarten had a paws-itively great day celebrating the 101st day of school! Students dressed up like Dalmatians and did lots of fun dog-themed learning activities!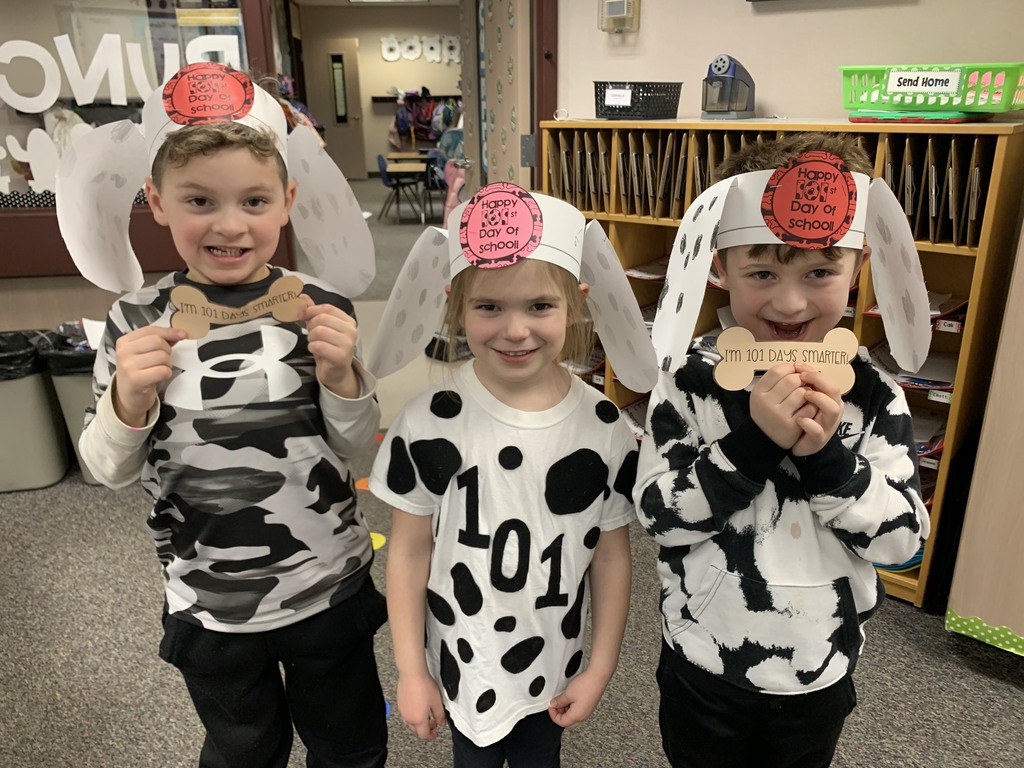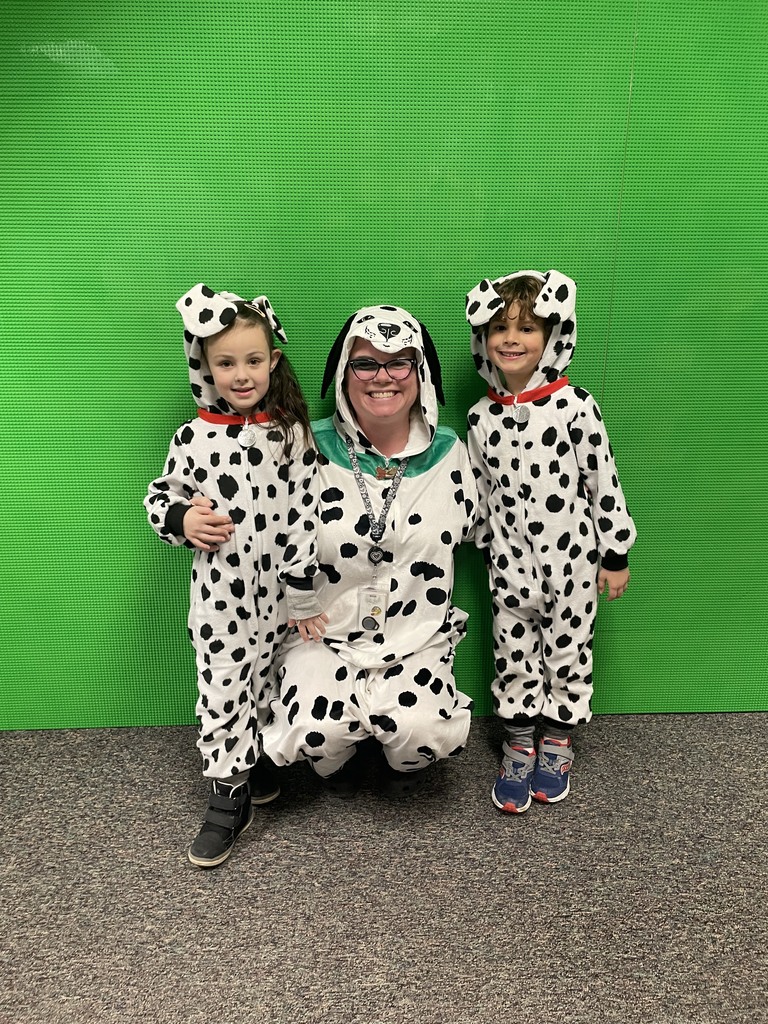 Our gifted students were working on a "Rooftop" challenge... creating a sturdy enough roof to withstand lots of snow (flour)! Very important knowledge to have considering where we live!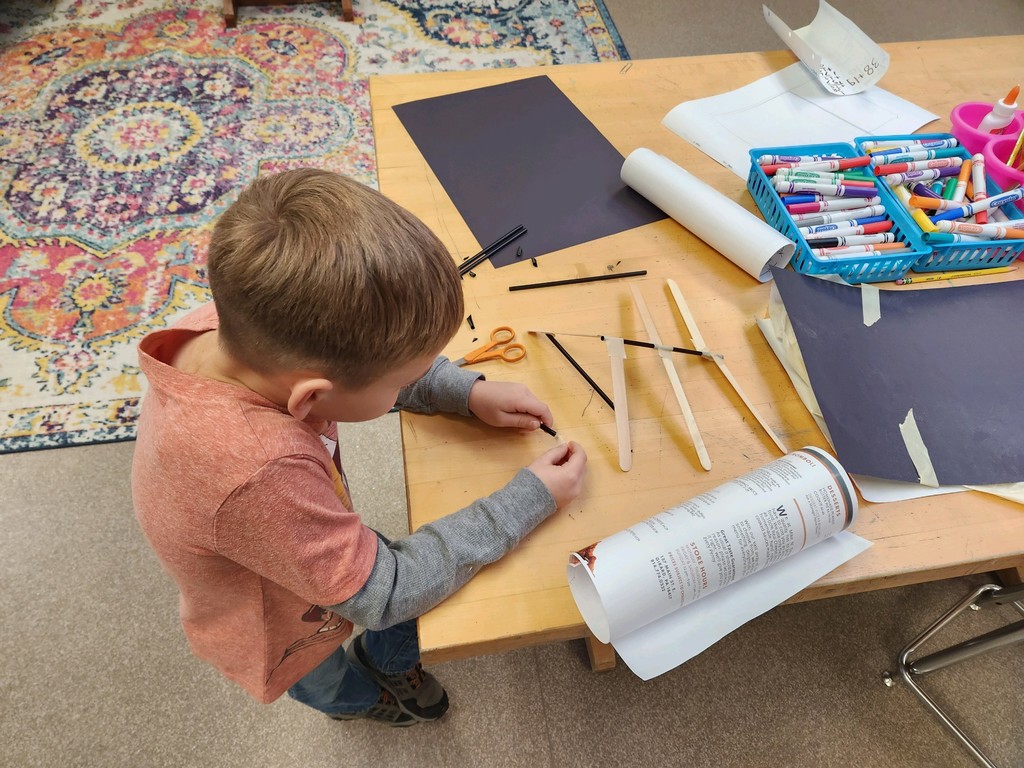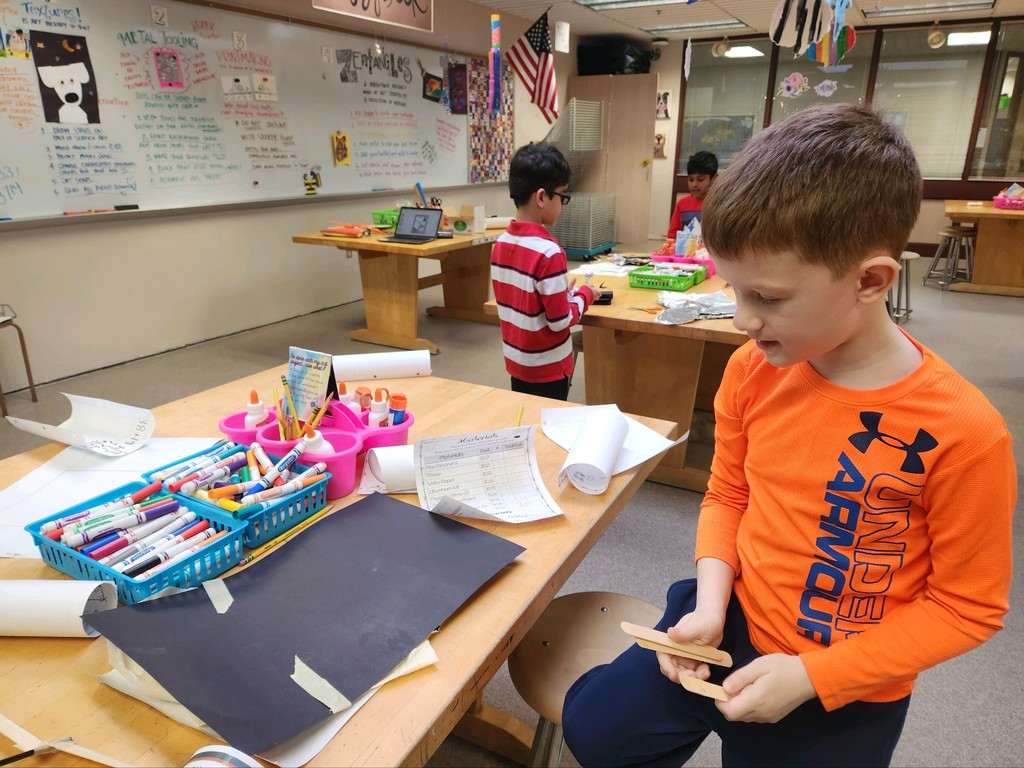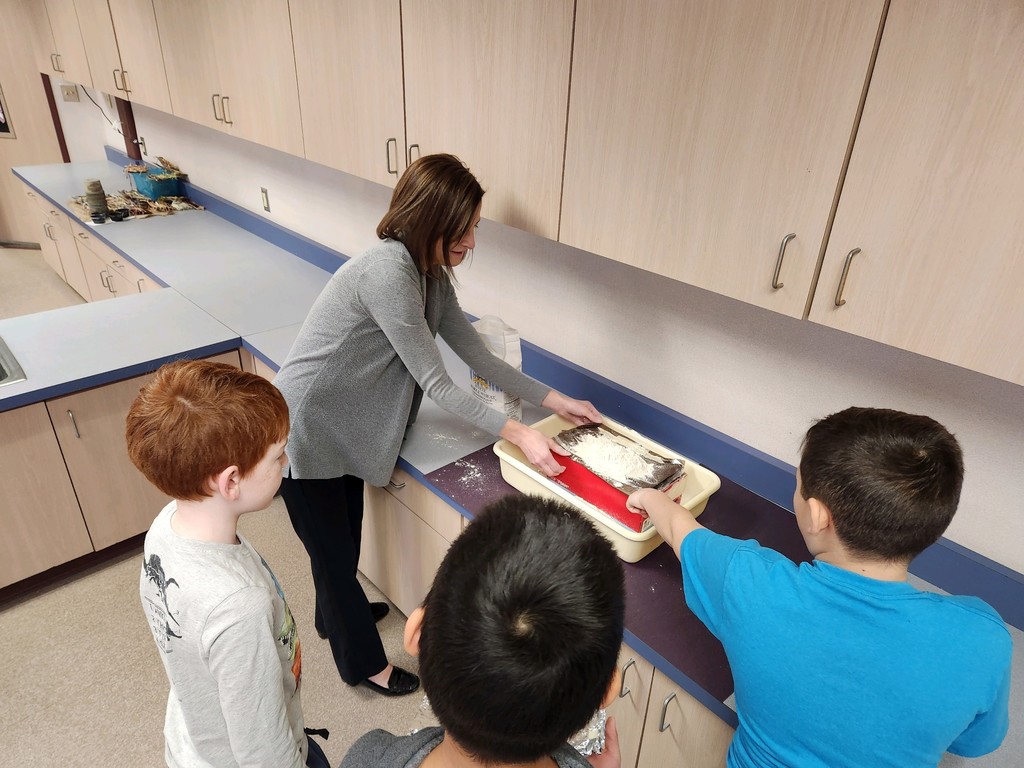 The Fairview School District and the Fairview School Foundation invite our school community to attend the Rachel's Challenge presentation tonight at 7pm at FHS. Come see our newly renovated auditorium and witness an inspiring presentation focused on kindness and compassion.

Happy National School Resource Officer Day to three of the best in the business. Our school community appreciates your dedication and commitment to educating and securing our most precious assets.